Guide To Keeping Your RV Cool: In summertime especially, traveling on sunny days feels like you're in a sauna on wheels.
Depending on where you are in the world? it might not even matter what time of year it is: things in your RV can get very hot very fast.
In order to avoid a meltdown (literally, in the case of any icecream you plan on eating!). It's best to be prepared for the heat in advance.
Today we're here with a quick guide to getting – and staying – chilled when on a road trip. Read carefully and you'll be fully prepared for when that thermometer starts rising!
1. Cook Your Meals Outdoors (Where Possible)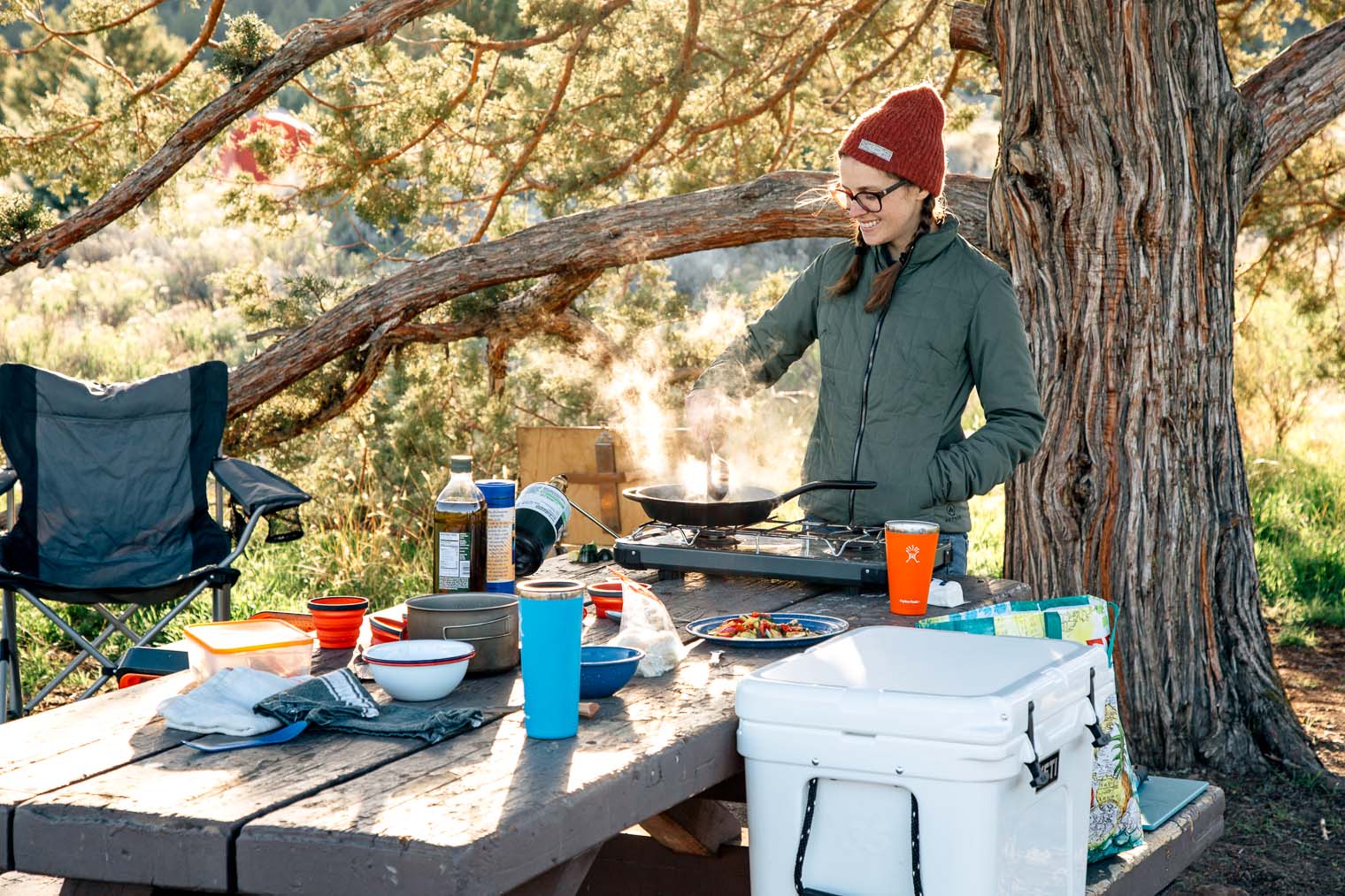 Ever notice how HOT things get in your RV when you're making breakfast, lunch, or dinner? Using all of your appliances to prepare food, especially any gas burners, is basically turning your RV into a hot box. And not in a fun way.
Move things outdoors every once in a while. Not only can it be very pleasant to dine outside (especially when you have some bug spray handy!), but you'll also have a nice cool RV to retreat into when you're finished. Bliss.
2. Open Windows Systematically
When the sun is shining against one side of the RV, close any windows that are beneath its beautiful glow, and open all those on the opposite side. As the sun moves across, follow its lead and open the other windows, closing the previous ones!
The same goes for your shades or curtains – drawing or opening them in response to the way the sun is moving will help you compromise and stay as cool as possible.
3. Park Cleverly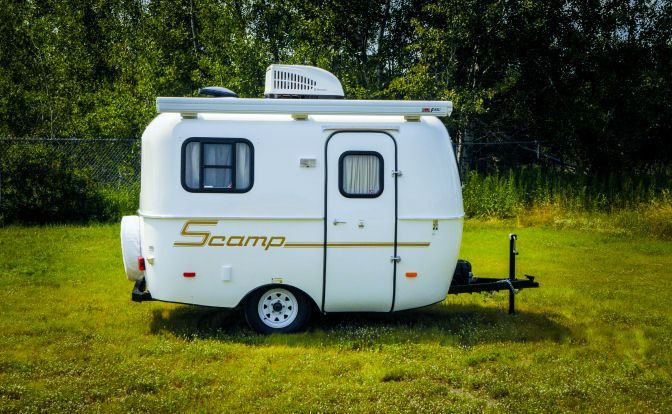 This may be obvious – and apologies to those reading for whom it is – but parking in a shady spot is your best chance at staying temperate. Try and maneuver things so that as many of your windows are out of the sun as possible.
If that proves difficult, then prioritize keeping the biggest windows in the shade. This is one way to ensure things won't get too oven-like inside. Remember: aim for somewhere near as many trees as possible to take advantage of the shade they offer.
4. Give Your A/C A Spring Clean

When was the last time you dusted the filters of your air conditioner? Exactly. Things can get pretty grimy in there very quickly, so it's a good idea to regularly give it a wipe-over with a soft rag or dishcloth.
When things are especially dusty in there, you should use the smallest nozzle of your vacuum cleaner or a can of compressed air to help you out. Otherwise, some filters can be removed and thoroughly rinsed with hot water, then replaced.
You should find that not only will you feel the benefit of your AC more now. It will also run more efficiently because it isn't having to work as hard to push cool air through. A refreshing breeze AND less electricity used – it's a win-win situation!
[su_note note_color="#daeaee" text_color="#0d0b0a"]Top Tip: Sick of having to put up with the dramatic noises as your air-con does its thing? Allow us to introduce you to a fantastic invention: the soft start for RV AC units. Thanks to this handy little device, you can get fresh air pumped into your RV all day and all night, running on surprisingly low power, and all at totally reduced decibels. You'll be cool, calm, collected plus sleep soundly. Now THAT's efficiency. [/su_note]
5. Go Under Cover
No, we don't mean you need to become a secret agent. It's way easier – just invest a couple hundred bucks in a good quality RV cover, and have pop-up shade wherever you go!
Just pitch up on-site as you normally would, choosing a quality parking spot (you want as much help as you can get!), and then erect your new cover, and you'll find not only is your RV now shadier but also protected from the elements!
6. Go Old Fashioned – Get A Desktop Fan For Keeping Your RV Cool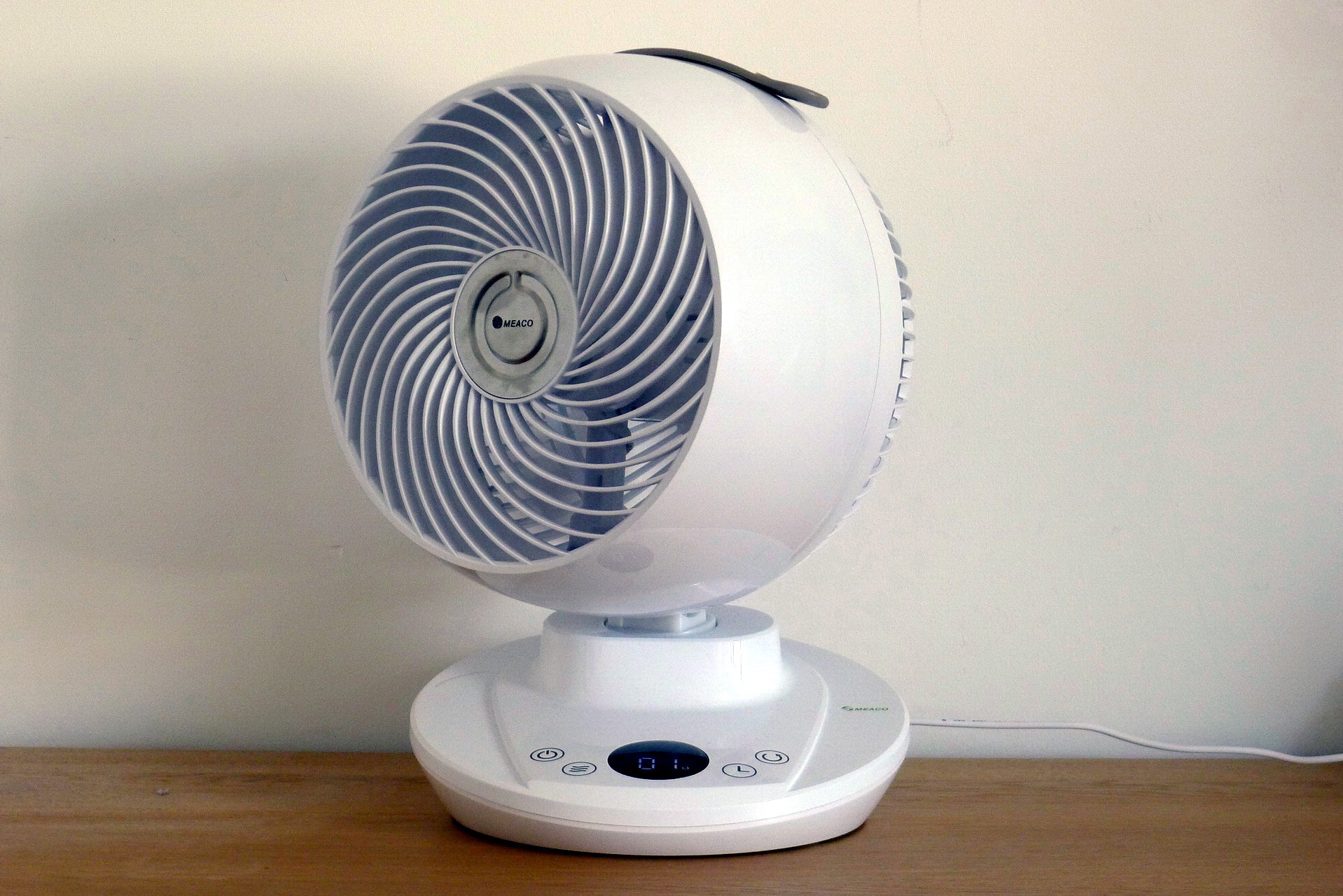 You know what's way cheaper than buying a brand new, improved AC system? Getting yourself a relatively decent desktop fan for a fraction of the price and throw a couple of bottles of water in the freezer.
Set up your new fan, then position the bottle in front – as the cool air is redirected around the room. It will also get an icy blast from the frozen water. Then, when all the ice has melted, you have a refreshing bottle of H2O to enjoy, too!