If you're a content creator or a subscriber on OnlyFans, you need to know how important to add a card to Onlyfans and that having a reliable payment method is crucial to your success.
OnlyFans is a subscription-based platform that allows content creators to earn money by providing exclusive content to their followers. While subscribers follow their favorite content creators and subscribe to their accounts by paying some money on a monthly basis.
It has grown in popularity in recent years and now has become a top destination for adult content creators and their subscribers.
OnlyFans allows creators to charge a subscription fee to their subscribers and receive payment for their content.
Table of Contents
onlyfans card – What payment methods are accepted?
Create an OnlyFans account and gain access to content creators. In order to view their pics and videos, a subscription must be purchased.
Under the "More" section, users can add any of the following payment methods that they can use:
Visa/MasterCard,
Discover
Maestro / Debit cards
Prepaid Cards
It is critical that cards be registered for 3D security in order to verify transactions, but open-loop gift cards from Mastercard or Visa often don't support this feature and therefore cannot be used as payment for subscription services.
---
how to add a card to onlyfans?
Adding a card to onlyfans is not a herculean task, you can easily add your card within minutes.
Here are the steps you need to follow:
Step 1: Log in to Your OnlyFans Account
The first step is to log in to your OnlyFans account. You can do this by visiting the OnlyFans website and entering your login credentials.
Step 2: Go to Your Onlyfans HomePage
Once you're logged in, navigate to your profilepage/home page. Simply click on your Home Tab/Picture in the top-right corner and select "Add Card" from the drop-down menu.
Step 3: Click on the "Add Card" Tab
In your Onlyfans Account, click on the "Add Card" tab. This is where you can add or edit your payment information.
Step 4: Add a Card
Under the "Add Card" section, click on "Add Card" and enter your card information. OnlyFans accepts most major credit and debit cards, including Visa, Mastercard, and Discover.
Step 5: Verify Your Card
After you've added your card information, OnlyFans will ask you to verify your card. This is done by authorizing a small charge to your card, which will be refunded to you immediately. You'll need to enter the amount of the charge on OnlyFans to complete the verification process.
---
Reasons: Why OnlyFans rejects many people's cards?
There are several reasons why OnlyFans may reject someone's card when they try to add it to their account. Here are some of the most common reasons:
Incorrect Information: OnlyFans requires accurate information when adding a card. Make sure you enter the correct billing address, card number, expiration date, and CVV code.
Fraud Prevention: OnlyFans uses a third-party payment processor to handle transactions, and they have fraud prevention measures in place to protect both the platform and its users. If a card is flagged as potentially fraudulent, it may be rejected.
Geographic Restrictions: OnlyFans may not support all card types or banks in all countries. Some cards may only work in certain regions or have restrictions on international transactions.
3D secure card: If you are trying to add a credit card and your credit card is not 3D secure, your card will be rejected. Perhaps you have not read OnlyFans payment Policy. It is clearly written that if your card is not 3D secure, it will not be accepted. So if your card is not 3D secure then you should get it changed. The rest of Olifance accepts all types of credit cards such as Visa, American Express, Master Card etc.
Insufficient Funds: If a card has insufficient funds or a low balance, OnlyFans may reject it. Make sure your card has enough funds to cover any subscription fees or other charges.
Payment Processor Issues: OnlyFans uses a third-party payment processor to handle transactions, and issues with that processor may cause cards to be rejected.
If your card is rejected when trying to add it to your OnlyFans account, double-check that you've entered all information correctly and that your card is valid and has enough funds. If you continue to experience issues, contact OnlyFans customer support for assistance.
---
How to fix OnlyFans add payment not working?
If you're having a trouble wwhile adding a payment method to your OnlyFans account, here are a few steps you can take:
Double-Check Your Information: Verify all the payment information is entered accurately, such as card number, expiration date, CVV code and billing address. Any incorrect data could result in your payment being declined.
Try Adding Another Payment Method: If your current payment method is not working for you, try to switch it out with another. OnlyFans offers various payment options like credit/debit cards as well as PayPal/Google Pay as possible alternatives.
Contact Your Bank or Payment Processor: If you're still having a difficulty on adding a payment method, check in with your bank or payment processor to make sure there aren't any issues on their end that might be preventing payment processing from proceeding smoothly. They might be able to offer insight as to why payments have been declined.
Contact OnlyFans Support: If none of these steps work, reach out to OnlyFans customer support for assistance. They may be able to assist with troubleshooting or offer alternative payment solutions.
OnlyFans has strict guidelines when it comes to payment methods and may refuse certain cards or payment services for various reasons. If you continue experiencing difficulties, contact OnlyFans support for further assistance.
---
How To Use Onlyfans Without a Credit Card?
If you want to use onlyfans account without using your credit card, For this, we have created specific post – Where we have mentioned their several method like using virtual credit card, using prepare card and much more. You can read this post by clicking on the link.
For your convenience we have mention one more way which we don't mentioned in our above post to use Onlyfans without a Credit card which are as:
Using Onlyfans Viewer Tool: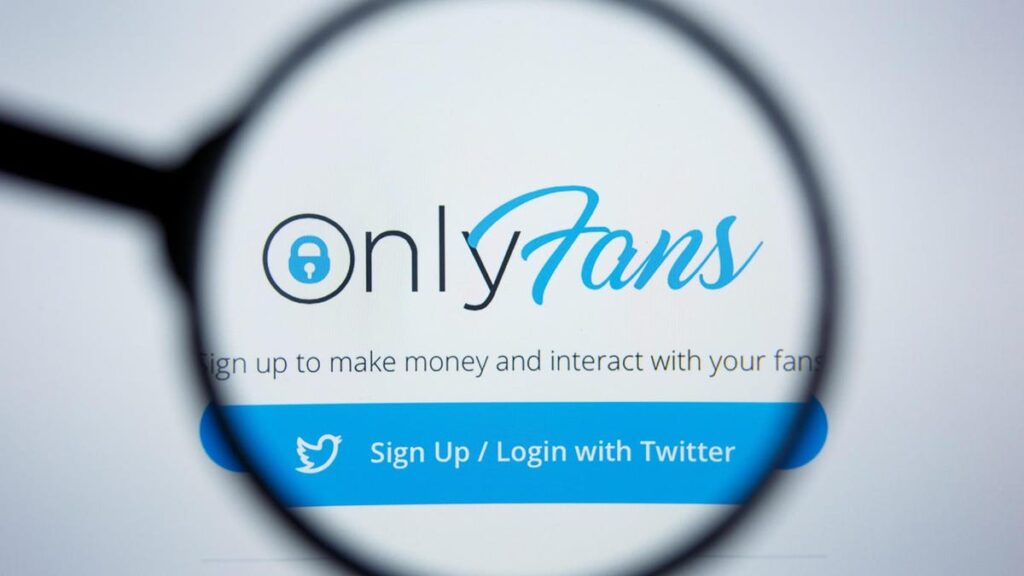 An OnlyFans Viewer is a tool that gives users access to any premium account without paying.
No accounts need to be created or cards used – simply enter one of the usernames of models or creators featured on OnlyFans and the site will take it from their profile and show the content therein.
Using OnlyFans Viewer is 100% safe; many enjoy watching exclusive and exciting videos featuring their favorite models on it!
How to use the Onlyfans Viewer Tool:
Enter your favourite OnlyFans model username, Then click "Get Access".
Complete the captcha and click "Start".
The tool will take a while to be able to download and access information.
Click the "Complete Verification" button and then click on the button for verification.
Finally… Watch the video!
---
Conclusion:
Integrating payment methods to your OnlyFans account may be frustrating if there are issues, but there are steps you can take to rectify them, such as double-checking information, switching payment methods or reaching out to bank/payment processor support and reaching out to OnlyFans Support for assistance.
Please be mindful that OnlyFans has stringent standards regarding payment methods, and some cards or payment services may be declined due to specific rules. By following the steps outlined above and being patient, you should be able to successfully add one and start taking advantage of everything OnlyFans offers!
If you continue to experience difficulties, do not hesitate to reach out for assistance from OnlyFans Support. Their friendly representatives are there to ensure your experience on the platform is as smooth and pleasurable as possible.
---
FAQs
1. do you have to add a card to onlyfans?
Yes, You can add a card to onlyfans. We have above mentioned all things in details.

2. why do i have to add a card to onlyfans?
To subscribe any content creator to watch their photos, videos and to recieve payment you need to add your card to onlyfans.

3. can you add a prepaid card to onlyfans?

4. is it safe to add a card to onlyfans?