Shimla, is one of the most awaited destinations in India for adventure and sports lovers, especially in winter – most probably Dec to Feb. With its stunning mountain views, beautiful hiking trails, and all kinds of adventure sports, Shimla is the most popular spot among visitors.
People come to Shimla to see snowfall, and beautiful mountain views, see rivers, and fountains, and enjoy sports adventures in Shimla.
In this blog post, we have mentioned the top 5 adventure sports in Shimla, that you can enjoy there –
5 Best Adventure Sports In Shimla
This location is ideal for you to feel the thrill while enjoying the thrilling sports offered. These sports are leisure sport that is popular with tourists everywhere. Sports that are adventurous in Shimla have grown to be one of the main tourist attractions for visitors from all over. 
Here's a list of the most sought-after adventure sports available in Shimla that all enthusiasts should take advantage of during their next trip.
Scroll down and read further to learn more about the activities!
1. Camping: Stay Under The Stars
If you are interested in camping in Shimla, there are several options available. Some options include staying in a tent at a campsite or renting a cabin or cottage at a campground.
If you want to camp in a place where you can enjoy the vast expansion of nature – Mountains and Stars, If you have seen in the movie – "Pal Pal Dil K Pass", just like that, there are few places which offer you the same.
| | |
| --- | --- |
| Ideal For | friends, family, and couples |
| Best Time | April to August, December to January |
| Cost | 3000INR – 10,000INR(Negotiable) |
| Location | jakhoo hill, Summer hills, Bantony hill, Observatory hill, Elysium hill |
| Stay Options | Tents |
Camping is one of the most famous adventure sports in Shimla and lets you camp below the stars while marveling at the beautiful sight of the surroundings. Accommodation in tents during camping offers the best experience.
---
2. Paragliding: Fly Like A Himalyan Bird
There's no better sport than paragliding. It allows you soar high and free as bird over the beautiful valleys and forests of Shimla. The sport has been recognized as one of the top adventure sports available in Shimla.
The ideal time to take a paragliding trip in Shimla is in winter. The paragliding spots in Shimla provide a variety of choices for all levels of flying, from beginner to advanced.
Expert instructors and experienced pilots will be available to assist you maximize the enjoyment possible out of the flight. The most popular paragliding locations located in Shimla comprise Bilaspur located in Bir Biling Dhalli, Kufri, Manali, Kangra valley, and Solang Valley.
| | |
| --- | --- |
| Ideal For | friends, family, and couples |
| Best Time | March to May, October to November |
| Cost | 1500INR – 2500INR(Negotiable) |
| Location | Kangra Valley, Bir Billing, Dhalli, Kufri |
| Stay Options | Cottages, Hotels, Resorts |
The white clouds while enjoying the breathtaking views of the Himalayas and the distant city with 360-degree views of paradise are worth the effort. For a paragliding experience in Shimla, You should visit between the months of October and November or between March and May.
---
3. Ice Skating
Shimla is famous for its mountains, which are smothered by snow, especially during winter. Shimla is a place where the locals of Shimla are fond of ice skating and, as a visitor, this is what you ought to do as well.
It's interesting to be aware that the rink that which you'll skate, which is the Shimla Ice Skating Rink, is not made artificially. It's made naturally. Shimla is proud to have the only natural skating rink that is found in South Asia.
| | |
| --- | --- |
| Ideal For | Youth, adults |
| Best Time | October to February |
| Cost | 100 INR to 500 INR |
| Location | Lakkar Bazaar |
| Stay Options | Resorts, Hotels |
This ice-skating arena has also been utilized as a venue that hosts a wide range of recreational and sports activities. The most appealing part about skating on ice on the ice in Shimla is that you get the unique chance to ice skate at the foothills of the Himalayas, the majestic mountains.
---
4. River Rafting: A Thrilling Experience
It is a great river Rafting at Shimla is a thrilling thing you can do in the picturesque Himalayan village of Shimla. It's Beas River offers some of the most thrilling whitewater rafting experiences in India and offers a range of rapids between Grade I and Grade IV.
This is ideal for those seeking an exhilarating river rafting experience. The rafters can experience the thrill of taking on the rapids of the Beas and also enjoy the breathtaking surroundings as they travel. With crystal clear waters and lush green forests and magnificent snow-capped mountains, the Beas is a fantastic spot to spend a day rafting.
| | |
| --- | --- |
| Ideal For | Youth, adults |
| Best Time | All Time |
| Cost | 1500 INR For 15KM |
| Location | Chabba to Tattapani |
| Stay Options | Resorts, Hotels |
Rapids on the Beas River offer an exciting challenge for all rafters, even those with the highest level of experience however, they are also ideal for those new to the sport. These activities are only available during the season, therefore you must get in touch with hotels in Shimla for more details.
---
5. Trekking: mountains, lush green valleys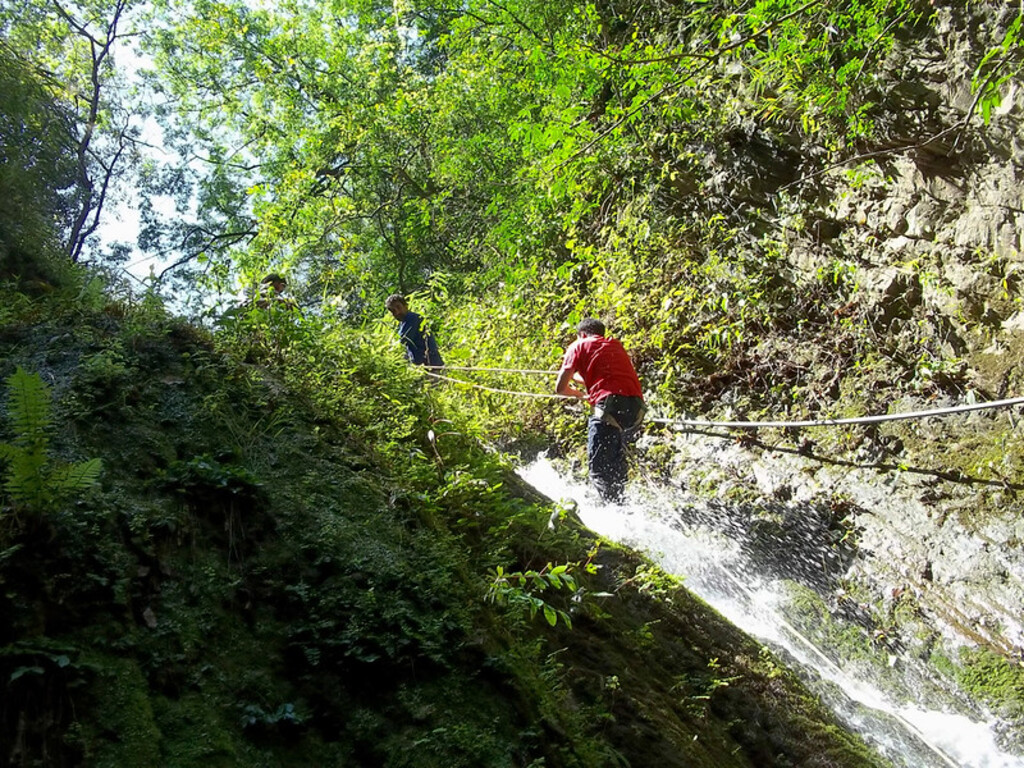 The trek in Shimla is among the most popular things to do for locals and tourists alike. With its gorgeous mountains as well as lush green valleys and stunning lake, Shimla can be a perfect location for hiking. There are many treks to choose from with varying difficulty levels, from easy to tough.
The most well-known trek includes that of the Kinner Kailash Trek, which is a stunning 10-day trek route that travels across some of the stunning spots in the region. Other popular trekking routes are those of the Pir Panjal Range and The Bara Bhangal Trek, and the Shali Trek.
| | |
| --- | --- |
| Ideal For | friends, youth and family |
| Best Time | All Time |
| Cost | 1500 INR |
| Location | Jakhoo Temple, Chadwick Falls, Kamna Devi Temple, Banjar Valley Trek |
| Stay Options | Camps, cottages |
On the way, you'll take in the breathtaking panoramas of snowcapped mountains as well as alpine meadows and thick forests. If you're looking for adventure, you could take a dip in the freezing cold river. The trek in Shimla is an excellent option to discover this beautiful area and the rich culture of the locals.
There are numerous hotels in Shimla that offer hiking packages. You are also able to contact the service desk in Treebo Hotels in Shimla for local trekking contacts.
---