As is the trend these days, considering our indigenous goods to be slightly inferior to foreign goods. Because the packing of the outer goods is a little better, even if inside both of them have the same thing. But people prefer to buy goods with good packaging.
Similarly, if you want to make a website for your local business, then you need to make a professional website keeping in mind the mentality of the people.
Benefits Of Professional Web Design:
Strong local brand recognition nowadays requires professional web design. There are several advantages to investing in a high-quality website that is customized to your business and target audience.
Let's delve in and discover additional benefits of professional web development. Then you may move forward and enjoy all the advantages that local business branding has to offer.
1. Improves The User Experience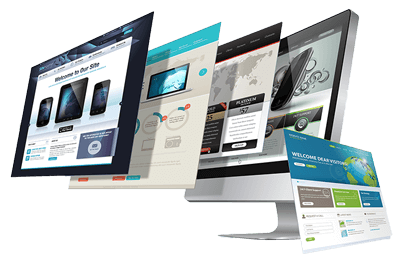 Professional site designers combine easy to use navigation and eye-catching images. Additionally, they guarantee responsive mobile optimization and faultless site functionality. Visitors spend more time studying brand content on a website when they find it simple to use and enjoyable to connect with. Higher conversion rates are the result of prolonged site engagement. Local brands will become more visible as a result.
2. Strengthens Your Individual Brand Identity
An appearance that is consistent across your website is created by skilled designers using your unique brand identification. By carefully employing your brand colors, fonts, images and messaging throughout each page of their experience with you, people will easily remember it. This consistent visual branding is absorbed by website visitors. This might help in raising consumer awareness of your company and its goods.
Read More - Best Steps To Choose A Web Development Company
3. Instantly Increases Credibility And Trust
Instant credibility is established by a professional website design. It conveys that your company is reliable and legitimate. Visitors are more inclined to examine the offerings further as a result. First impressions count for a lot, and a well-designed website sends the proper message right away. This emphasizes the significance of expert website design.
Converting website visitors into clients that buy from you will be a simple chore for you. This will assist you in maintaining an advantage over your rivals. Businesses are not new to the idea of using web design to boost local brand loyalty. This is the reason why every company yearns for a local online presence.
4. Allows For The Strategic Display Of Goods Or Services
With the use of aesthetically appealing visuals, captivating videos, engaging content layouts, and more, thoughtful web design offers possibilities to emphasize goods, services, case studies, testimonials, and other assets.
Visitors' perceptions of the value of what you have to offer are increased by attractively exhibiting it. You should collaborate with a company that understands the value of website aesthetics for branding. Afterward, you can use the most appealing method to present your brand's colors on your website.
5. Increases Local Visibility
Visibility is increased by optimizing the website for your location and important local keywords. When potential customers in your neighborhood look for companies like yours online, this becomes crucial. More qualified visitors to your website results from increased presence in local searches. Your brand will have a wider local audience as a result. Additionally, it will make you stand out as a top local option.
Learn More - Why You Should Hire A Good Web Development Company
6. Offers A 24/7, Cost-Effective Marketing Asset
As a centralized, targeted, and reasonably priced marketing asset, a high-quality local website is made to attract attention and interest. It keeps potential customers interested round-the-clock with instructive content and call-to-action messaging. Websites offer local businesses an invaluable return on investment by serving as an ongoing source of information. Future tailored web solutions for local exposure will benefit your business greatly.
7. Creates A Successful And Reputable Image For Your Brand
Your local brand is established as a credible entity with the help of a website that has good functionality and polished, professional design.
Furthermore, successful search engine optimisation and interesting content might give the impression that your company is savvy and successful. Customers will become more confident in your brand and products as a result.
Business is driven by perception, especially early on. For this reason, you must guarantee brand identity and web design coherence. Never undervalue mobile-friendly design for local reach, please. One of the most obvious advantages of using a professional web designer for regional brands is this.
Conclusion:
Professional web design services are tailored specifically to boost local brand visibility. Small businesses can benefit greatly from the increased exposure and engagement it produces, from enhancing reputation and user experience to promoting offerings, generating conversions, and increasing ROI. Strategic website creation is an investment worth making for modern local brands as it directly affects perceptions and success.