If you watch Netflix content, then let me tell you that there are many best Netflix alternatives too, which you will enjoy as much as Netflix. Netflix is ​​a great streaming platform and there is a lot of content here.
But if you are bored of watching the content of Netflix and want something similar but different. So in this article, the best Netflix alternatives (free and paid) are presented for you, which will give you the same or even better experience than Netflix.
Best Netflix Alternatives In 2023
1. HBO Max
HBO Max's content load, which is the most appealing feature, provides viewers with an extremely premium experience. A majority of users will be satisfied with the HD/SDR streaming option that comes with Dolby digital 5.1 audio when they choose to stream HBO Max on smartphones, tablets as well as smart televisions.
The amount of content offered here is greater than its well-known competitors like Netflix, Amazon Prime, and many others Netflix alternatives in terms of volume. The current content libraries are often known as"the" HBO Max hubs, which include Looney Tunes, HBO, DC, Sesame Workshop, TCM, Studio Ghibli, Cartoon Network, Adult Swim, and DC.
2. Disney+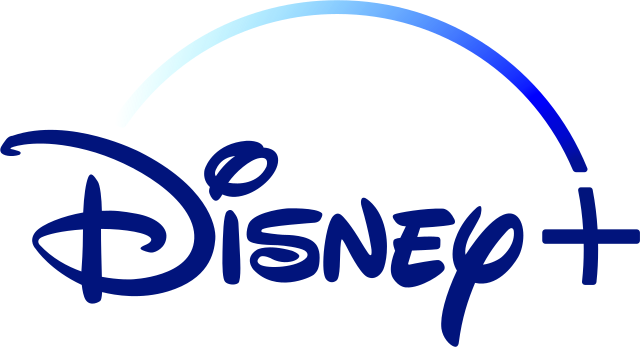 Disney+ offers so much more than Disney shows and is an excellent option for Netflix. It offers a broad range of content from family-friendly shows to classics and so Disney enthusiasts and general film lovers can discover something they like.
You can stream movies that are from Pixar, Star Wars, and the Marvel Cinematic Universe on Disney Plus. It costs $7.99 per month or $79.99 each year to subscribe.
It's no surprise that you'll receive two months of free service when you sign up annually. You can also get a bundle of Hulu as well as ESPN+ for $13.99 per month (ad-supported) or $19.99 for a month (ad-free) to stream more content.
3. Hulu
Seinfeld, ER, and Futurama are only three of the famous television shows that can be available on Hulu. A handful of original shows are available as well, like the cult The Handmaid's Tale and Only Murders in the Building.
The latest episodes of famous shows are made available on Hulu about an hour or so after airing on television and that's the reason it is distinct.
The base plan that is ad-supported costs $7.99 per month and permits simultaneous streaming across two screens. But a bundle plan costing $13.99 per month is the most suitable option since it comes with the entirety of Disney+ and ESPN+ content as well as Hulu films and shows.
4. Apple TV+
Apple's only streaming service exclusively for television and films is Apple TV+. It was launched in the year 2019 with a limited collection of original programming but since then, the group has grown rapidly. It is the best Netflix alternative.
Apple TV+ has attracted millions of users despite offering a limited range of programming when compared with other streaming services since it is top-quality, award-winning original programming at a reasonable cost.
It had more than 113 unique TV shows and films in Apple TV+ as of March 2022. And new content is constantly added. All Apple devices can be used to work with Apple TV+ however, it's not the only thing. The official website of Apple TV+ provides information on the devices that you can use to access the service.
5. Amazon Prime Video
Alongside a decent range of streaming movies and TV shows, Amazon Prime Video also offers a wide selection of original, high-quality content. In addition, users have the option of watching 4K-quality films and downloading the content to watch offline.
There are a surprising amount of old films are via Prime Video, in addition to a collection that rotates the latest blockbusters. The company also produces original films as does Netflix. It is one of the best Netflix alternatives.
With the option of renting or purchasing TV shows and movies in general, Amazon Prime Video provides advantages over rivals like Netflix or Hulu. The website for the video streaming service can't match the sleek design of Netflix as well as HBO Max's minimalist designs however it looks nice.
6. Peacock TV
Peacock TV, owned by NBC and is a no-cost Netflix alternative offering a wide selection of TV shows and films. Since this streaming service is completely free it is required to endure advertisements. However, unlike Netflix, it doesn't require credit cards during the registration process.
Additionally, the main page has a lot of similarities to other popular streaming services, such as Netflix or Disney+. Therefore, scrolling through the site is an absolute pleasure. Because it's free, the content is small. You can join the other option, Peacock Premium or Premium Plus to get more movies and TV shows.
7. Pluto TV
A very well-loved free option for cable can be Pluto TV. In the year 2019, Viacom bought the unrestricted Over-the-Top (OTT) streaming platform, which was operating since. Pluto TV offers roughly 250 distinct live TV streams and many of them aren't considered mainstream channels.
Since the launch of Pluto TV, its UI has been significantly improved. For instance, search for specific channels as well as on-demand media. Furthermore, videos now take up the entire top half of the page, and the results of searches are located at the bottom making it easier to navigate while watching.
8. Crackle

One of the free Netflix alternatives on the online streaming marketplace is Crackle. Because Sony is co-owner of the service the streaming service, it also has an iconic shows, Hollywood blockbusters, and iconic classics from the past.
Sherlock, Snatch, Melancholia, Train to Busan, The Chosen, Monster, Hell's Kitchen, and more are just a few of the popular movies or shows that are available on Crackle. Television and film show from partner studios are offered on Crackle.