Now that we've entered a new decade, gamers around the world are going to be presented with the latest technology in console gaming. Virtual reality (VR) gaming is becoming more accessible to PC users, too, so every type of player can experience what it's like to change their reality through VR.
If you're a gamer like the rest of our readers on this blog, perhaps you could expand our community and create a gaming website. Make sure you look at web builder reviews so you can use a high-quality platform to showcase your work.
For now, we're going to talk about the best VR games 2020 has to offer all the avid players out there. Keep reading to find out which games have the finest graphics, high-level playability, complexity, and influence.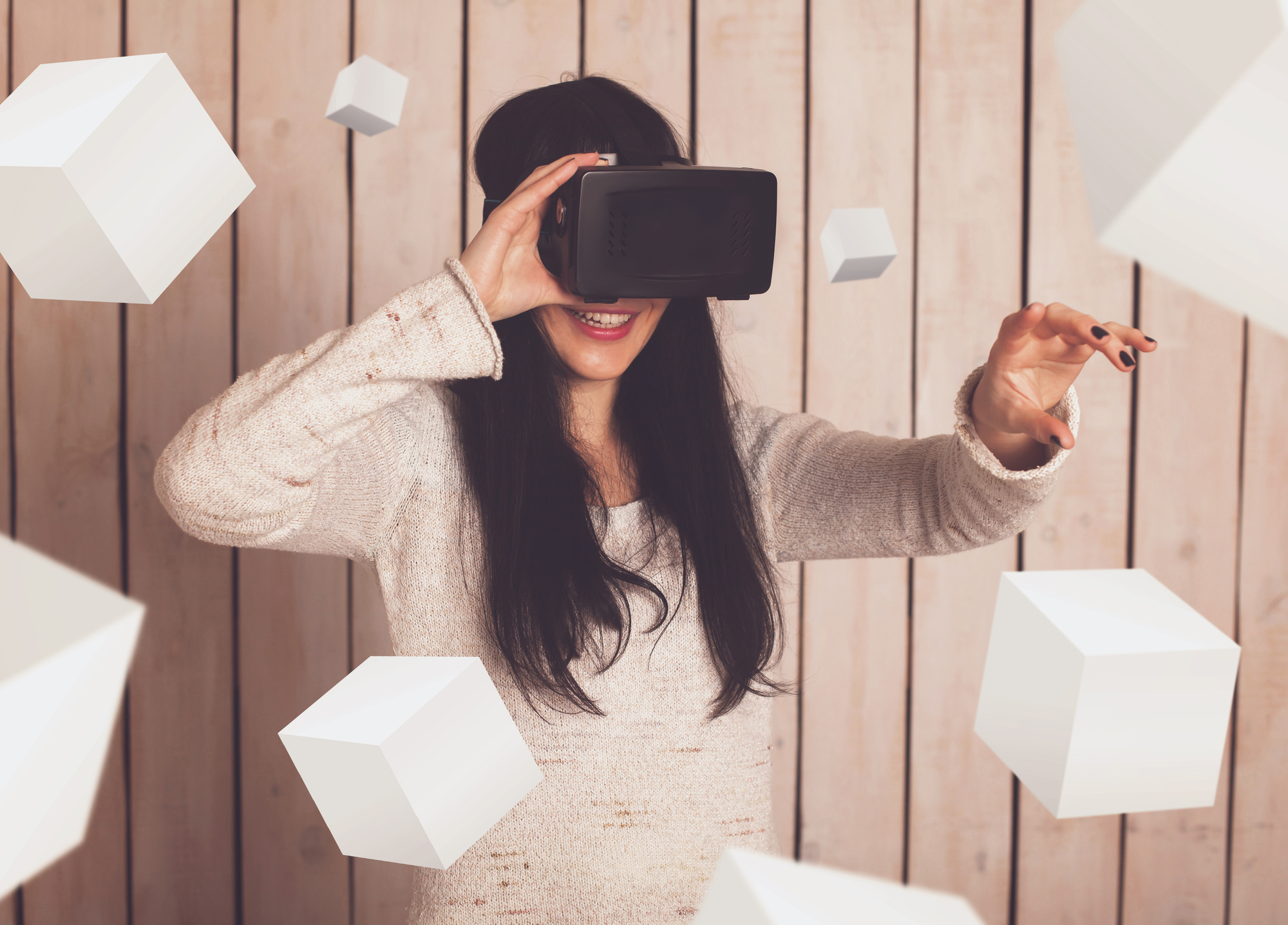 [su_note note_color="#567288″ text_color="#f7f6f5″]Best VR Games 2020[/su_note]
1. No Man's Sky
Sci-fi games tend to have excellent graphics, and No Man's Sky is no exception. This famous space exploration game will immerse you in a world of adventure. No Man's Sky was the most anticipated game for 2019 because it's the perfect match for VR playability.
Discover new worlds or simply enjoy the vastness of space while sitting in your spaceship. Since it's an open-world game, you won't run out of places to explore. You'll be in awe of how beautiful all the planets are while you hunt for resources to enhance your ship.
No Man's Sky is compatible with Playstation 4 VR headsets, Xbox One, and Microsoft Windows.
2. The Elder Scrolls V: Skyrim
The original Elder Scrolls V game was released in 2011, and despite its dated graphics, it's proven to be an excellent VR role-playing game (RPG). This simply proves that a game can still be amazing, even if it has obsolete graphics.
Skyrim's VR version has the exact same storyline and all the features you know & love about the game but with more realistic controls. There are tracked motion controls for your left and right-hand equipment and weapons, so you'll be able to fight & defend yourself using realistic gestures.
There are various customizable settings so you can enhance the complexity of the game. Find settings for realistic shield grip and bow aiming, which adds a unique control method to the game.
Overall the VR version of Skyrim is incredible because it gives you the freedom to roam the free world platform. The realistic motions of the playability make you feel like you're truly in another world.
3. Doom VFR
If you're a horror fanatic and you played Doom on PC when you were a kid, you'll be excited about this next game. The latest version of the 1993 classic was released in 2016 and has now made it into the VR industry.
The VR Doom VFR version has a different campaign and storyline to the 2016 release so that the developers could enhance the combat dynamics & playability.
The design of the game is suitable for a full scale or standing set up because the game will require you to raise and lower your profile. You'll also have to make sharp turns and quick movements to fight off your enemies. Doom VFR also provides free movement if you use a controller.
Doom VFR is not for the faint-hearted, so make sure you're able to handle VR horror because there are many jump scares in this version of the game.
4. Medal Of Honor Above And Beyond
Medal of Honor Above and Beyond is an incredibly immersive action-packed VR game. The storyline is set in World War II, so you'll be fighting enemies in historical conflicts. There are over 50 missions within the game that will probably give you a small view of what it was like to fight during the war.
The developers of Medal of Honor are planning to modify the VR game by adding multiplayer mode so you can fight alongside friends. Above and Beyond is set to be released during 2020, so we'll be waiting in anticipation for this epic game that allows you to travel back in time.
5. Lone Echo II
Follow the adventures of Captain Olivia Rhodes and android Jack as they find themselves stranded near the rings of Saturn. Lone Echo II is another Sci-Fi game on our list that completely immerses you into a virtual reality space.
VR seems to work well with space games because the controls and aesthetics are so much more enhanced compared to standard games. That's why Lone Echo II is one of the most anticipated games set to be released in March 2020.
6. Fallout 4
When the original Fallout 4 was released back in 2015, it was the most popular game of the year. Now virtual reality fans will have a chance to experience being submerged in a post-apocalyptic world filled with action and adventure.
Fallout 4 is a free-world role-playing game where players have to gain experience points to level up. Complete various quests and assist other factions in increasing the ability of your character like their hairstyles, dress and much more.
The VR version of Fallout 4 allows you to roam around the world freely at a room-scale level. It's designed for players to teleport from one section of the map to another, so it's not suitable for seated gameplay.
7. Resident Evil 7: Biohazard
Resident Evil 7: Biohazard is a really terrifying game to play on VR. When you're playing as one of the characters, it truly feels like you're walking in his or her shoes. Surviving this game requires a lot of strategy and inventory organization.
But if you enjoy solving puzzles and fighting off scary monsters, you're certainly going to enjoy the VR version of Resident Evil 7. The Biohazard game was designed with VR in mind because it's played in the first-person mode.
Final Thoughts:
We're excited to play Medal of Honor, and hopefully, the multiplayer mode will make it easier for VR users to fight alongside friends. Lone Echo II VR also looks promising due to the graphics and incredible playability. Biohazard is certainly the best horror game VR users will enjoy.
Which VR game will you be playing in 2020? Play one of the games on our list and let us know your thoughts on it by leaving us a comment below. We enjoy reading your opinions on our articles.