Nowadays we are living in the era of competition, and there is very tough to segregate yourself from the crowd. It means if you are showing yourself different from the crowd make sure you have to work on brand awareness.
To survive in the constantly changing corporate world, a brand must keep trying to reinvent itself and find new ways to market its product. This isn't the same as in the 1990s when only a few brands were skilled at designing and manufacturing a particular product.
Contrary to the modern world, it was simpler in those days when radio and television advertising were enough to survive. Advertising has become more complex. Multiple products from similar categories, with minor differences, are now competing to be the best.
What is Brand Awareness?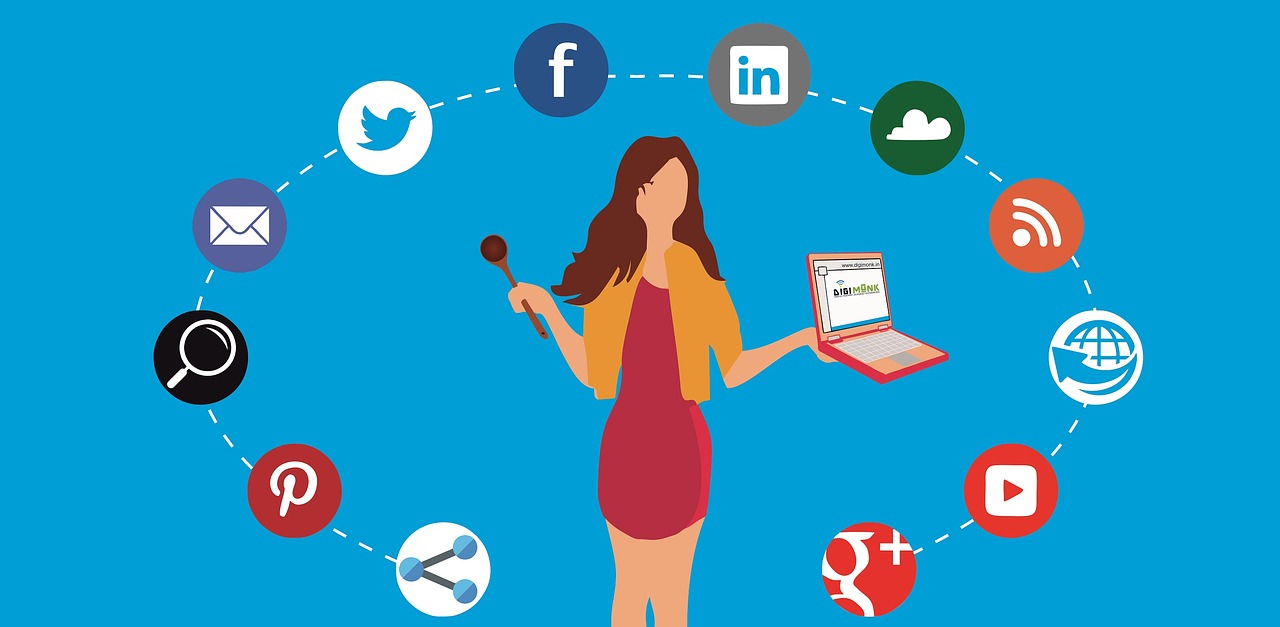 Brand awareness refers to the degree to which your brand is recognized by your target market. Your brand awareness will increase the familiarity of your products, messaging, and logo to more people.
This helps potential customers and consumers learn about your business. If they are familiar with your business name and the extras you offer, they will be more likely to choose your product over others. Simply put, brand awareness is a direct influence on your business's profitability.
This means:
Customers will be able to tell you what your business is famous for.
When they see your ad in their feed, a social media user will know it is funny.
Your brand is preferred by customers, even when there are better options.
Search engine users type your business name or any other branded terms into the search box.
We will be discussing some simple, but innovative marketing strategies that can help you increase awareness of your brand. Small businesses need brand awareness to stay afloat.
Continue reading to learn more about the ideas that you can use in your marketing campaigns.
1. Partnerships and Collaborations
This is a great way for your brand to get a boost. Collaboration with other businesses that share the same values can be possible. If you offer sustainable products, consider partnering with a company that also sells them and offers to customers.
Sponsoring events, seminars, or celebrations related to your services is another way to do this. Sponsoring an event can help your business immensely. You'll also have the opportunity to reach other businesses and establish yourself.
2. Referral Programs
You can run a referral campaign to your brand with additional perks for consumers. This will make them an active catalyst for generating profits. Your loyal customers will become ambassadors for your brand. In return, you offer them a discount or voucher.
Stats show that people are 90% more likely to trust and buy from a brand recommended by a friend and 88% of consumers placed the highest level of trust in the word of mouth recommendations from people they know. Referrals are five times more effective than paid media impressions.
3. Video Content
Branded video content is helping 93% of businesses gain new customers. People spend approximately seven hours a week online watching videos. The stats speak for themselves and it is pretty clear what impact video content can make in increasing brand awareness.
You don't have to spend a lot of money on the video, but it doesn't have to be planned and completed in months. You can make content that your target audience can relate to. Keep your audience engaged. Your audience will remember you even if there are many other brands.
4. Influencers
Collaboration with influencers can be very beneficial for your business. Influencers have built trusting audiences. When they mention your brand or product in their content it is more likely that you will expand your reach and get more people to know about your product.
According to a research report, eight out of every 10 consumers purchased something after having it been recommended by an influencer. For you to reap the benefits of influencers, your brand and their niche must align.
5. Search Engine Optimization (SEO).
SEO can be a powerful tool to help you build brand awareness for your company. It is crucial to create a brand awareness strategy for your business, as most consumers won't click beyond the first Search Engine Research Page.
Guest posting is a powerful tool for organically increasing your rank. Your blog must be helpful for both the search engine and readers to make it work. You can outrank your competitors by using the right keywords and putting in the effort.
6. Freebies
Promotional freebies are a key part of your brand awareness-building strategies. You can hand out free custom promotional products with your brand name and design visible on them. You can get t-shirts and caps, mugs, keychains, totes bags, and other items for free.
They can be used in a way that is consistent with your brand image so customers can relate to them. You'll be amazed at the impact promotional freebies have on brand awareness and sales.
7. Advertising with Bandwagon
The phrases "Jumping on to the Bandwagon" and "hopping on the bandwagon" are often used. It is a term that refers to people following a trend, regardless of whether it is related to them. To make their ads more relatable, brands will include a trend that has become popular when it becomes a mainstream phenomenon.
Trends don't have to be specific to your brand. Creativity and innovation are key to making your brand stand out so potential customers remember you. It doesn't take much money to advertise. With the advent of social networks, you can simply have your creative team create the advertisement and share it with your social media accounts.
This is a popular form of advertising, so be creative when designing your post.
8. Guest content
You can also share your brand's content on other blogs by providing valuable and beautiful content. Guest posting is still a great way to make your name known in your industry, despite what others might tell you.
But, content that isn't original and well-written won't do the trick. You need to be a guest publishing quality content. You'll make an impression on new audiences by creating memorable and valuable content.
9. Infographics
Infographics can be a vibrant and colorful way of displaying interesting marketing data or statistics. These content powerhouses are often shared widely, making them an excellent tool for brand building as well as thought leadership.
Check out the WordStream infographic that was created earlier in the year. It received thousands of social shares, and also brought in valuable links!
10. Wraps for Cars
A car wrap is a classic and proven strategy to build your brand. Car wraps can be customized to cover the entire vehicle (but you can still see out of the windows). You can draw a lot of attention to your brand and make people more familiar wherever you go. Wrap your company car, or your personal vehicle.
11. Social Media Contests
You can run a social media contest where contestants submit photos or videos and other users vote for their favorites. To increase your brand awareness, contestants will share the link with their friends and family.
12. LinkedIn Publishing
While we have already discussed the importance of guest posting, there are other ways to get your name out there and be published. LinkedIn recently allowed all users to publish posts directly to LinkedIn using the publishing tool. If your posts receive enough attention, they could end up in the LinkedIn home stream.
Your LinkedIn profile can also be linked to posts, which helps you establish yourself as a thought leader. You can always create your own blog and post to it. Just make sure to share and promote them after they are published.
13. Podcasts
It's a great way for you to establish your brand and build relationships with other professionals in your industry. Marketing, for example, has a lot of podcasts. It would be difficult to find a podcast that isn't already popular. Here are some of our favourite marketing podcasts.
You could make a name for yourself in niche industries that aren't covered on the radio. Podcast advertising is also an option!
14. PPC Advertising
PPC is an effective way to get your brand noticed on Google. SEO has become more competitive than ever, and organic Google real estate is shrinking. Targeted keyword research can help you rank high in Google for relevant searches. Even if they don't click on your PPC ads, it makes a great impression and can help build brand awareness. If you don't know where to begin, check out PPC University.
15. Marketing to Influencers
Another way to increase brand awareness is to make friends at high levels. You can find influencers within your industry that you could complement rather than compete with. Use your partner's network of influencers to promote your brand. You will also be establishing valuable relationships that you can use long-term.
These brand awareness tips will make you a star brand in no time. Do you have any brand awareness tips that you would like to share? Comment your thoughts below.