Modular furniture is now the rising trend in workspaces and offices as they make the office environment very attractive and supportive.
Furniture designs that include modular workstations and offices are among the most demanded furniture products in the Australian market that are estimated to grow to at least 14 billion dollars by 2022.
Modular designs are the best alternatives to unlock productivity in smaller areas of production and office cubicles. This article analyses why modular furniture designs are demanded highly in many small businesses and office areas.
1. Flexibility And Adaptability
The most effective way to increase cost efficiency is to use every inch of space available to the best of productivity. As such, modular designs offer higher degrees of flexibility than traditional furniture. Different modular workstations can split to accommodate more space or brought back together to create more rooms.
These designs can be very light and easy to shift from one area to another. It requires less effort to dismantle and moved to a new site to be set up again. Besides, these designs can go very well with smaller offices if space is hard to come by.
Since an office space's aesthetics and dynamics can change frequently, the modular designs are adaptable enough to accommodate those changes. This adaptability makes them very versatile for use.
2. Unique Designs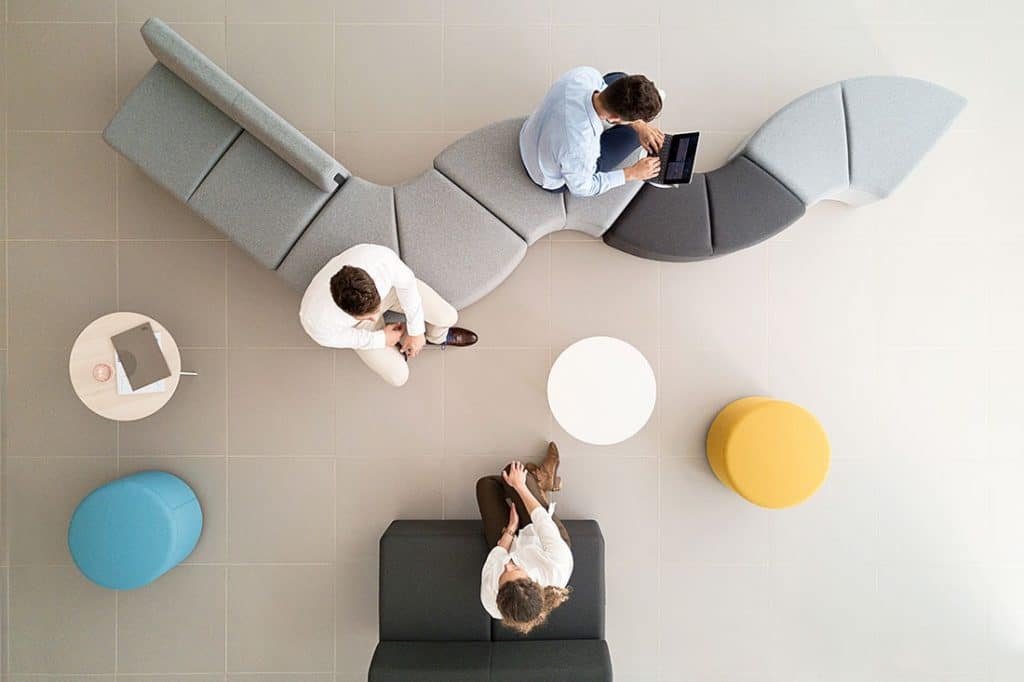 The unique designs of modular workstations offer a visually pleasing aesthetic to a room or an office. With a broader range of options available from chairs to work tables, these designs can be placed anywhere and create an environment for multipurpose usage.
With such innovative and unique shapes, even a dull space can look sharp. Every office space is different from another in terms of design. Modular furniture will add to the aesthetic of the room.
3. Environment Friendly
All modular designs produce a very negligible amount of dust during their placement. Plus, all the materials used to make modular designs are reusable and durable.
4. Cost-Effective
Modular designs take up less space than their regular counterparts, decreasing the cost per square foot. Plus, being highly adaptable and mobile, these designs can be extremely efficient in office utility as they can easily adjust to any changes in office space.
Lighter in weight, there's no need of spending extra money on delivery to relocate these furniture pieces. There's also less maintenance required as each piece can be assembled and taken apart quickly.
All these factors reduce the average cost that modular fittings entail compared to traditional furniture.
5. No More Restrictions
Modular designs can be quick to install and assemble. This ease is convenient as many business areas have noise and other restrictions during construction or installation.
It is easier for modular designs to be constructed off-site or further away from sensitive grounds. The ease of assembly reduces the need for extra permits and other approval forms that standard installations can entail and does not delay the time it takes to set up an office space.
Modular furniture can reduce the total time it takes for a business to prepare for an office. With easy to assemble workpieces and visually pleasing designs, modular pieces are undoubtedly one of the most compelling and cost-efficient ways for furniture installation in offices and business areas.