You may edit, complete, and secure PDF forms using PDFescape, a free online PDF editor.
Online PDF file editing and opening are both possible with PDFEscape. Because it is simple to use and doesn't require any downloads or installs, it is a popular option for both individuals and organisations.
We shall examine PDFescape and its operation in more detail in this manual. In order to help you choose the best PDF editor for you, we'll also cover some of the alternatives to PDFescape.
What Is PDFescape?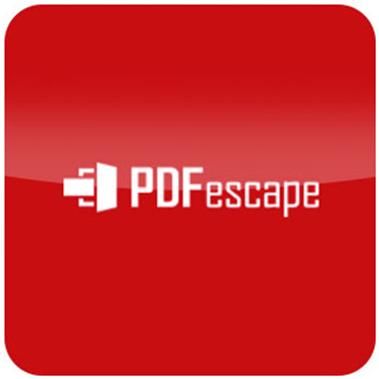 With the help of PDFescape, anyone can use the de facto document file format without the typical programme requirements.
It has three pricing tiers: free, free with a trial of premium features, and paid with a desktop version and more editing capabilities. Online or desktop PDF editing is available to users of the PDF Escape Premium and Ultimate programmes.
The PDF Escape Publishing feature of The Ultimate Plan enables users to publish fillable PDF forms online.
How Does PDFescape Work?
Since PDFescape is a web-based programme, you may access it from any computer with an internet connection and use it to edit PDF files. Simply create a free account on the PDFescape website, upload your PDF file, and get started.
After uploading your document, you can begin modifying it using the many tools that PDFescape offers. In addition to editing the existing text in your document, you can also add text, photos, and shapes.
Additionally, you can complete forms, include passwords, and encrypt your papers. You can download your edited document back to your computer or save it to your PDFescape account once you are done editing it. You may also send a link to the PDFescape website to others in order to share your document with them.
Download Process Of PDF Escape
Step – 1. Get started with PDF Escape Desktop by clicking the link:
https://www.pdfescape.com/online-pdf-editor/
Step – 2. Put the file you just downloaded onto your hard drive.
Step – 3. To launch the PDFescape Desktop installer, double-click the file you downloaded.
Step – 4. A confirmation screen could show up on your smart device right about now.
Step – 5. Choose the "Yes" option to verify.
Finally, complete the installation by following the on-screen prompts until you receive a completion message.
Pros & Cons Of PDFescape
Anyone who frequently has to alter PDF files should consider using PDFescape. It has a lot of pros and cons.
Here are some of the pros and cons of PDFescape:
| Pros | Cons |
| --- | --- |
| Free to use | Can be slow to load large documents |
| Easy to use | Some features are only available in the premium version |
| Web-based, so you can access it from anywhere | Ads can be distracting |
| Wide range of features | |
| Secure | |
| Supports a variety of file formats | |
Alternatives For PDF Escape
Different PDFescape alternatives exist, some of which are free and others of which are not.
Here are a few of the most popular alternatives:
Wondershare PDFelement: A fantastic all-around PDF editor with a decent balance of functionality and cost is Wondershare PDFelement.
Adobe Acrobat: The industry standard for PDF editing is Adobe Acrobat. Although it is quite pricey, it is also very powerful.
Foxit PDF Editor: A more comprehensive selection of features are available in Foxit PDF Editor than in PDFescape. But the price is also higher.
Smallpdf: A number of fundamental PDF editing options are available in Smallpdf, in addition to some more sophisticated options including file compression and merging. It is a fantastic option for those that need to rapidly and simply alter PDFs.
pdfFiller by airSlate: An extremely user-friendly cloud-based PDF editor is pdfFiller. For users who need to edit PDFs while on the road, it is a good option.
PDF-XChange Editor: A free and open source PDF editor with a good selection of features is PDF-XChange Editor. Users who are looking for a free PDF editor should consider it.
PandaDoc: A cloud-based PDF editor called PandaDoc is created with businesses in mind. It has a variety of tools for maintaining and working together on documents, as well as tools for creating and modifying PDF files.
FAQs
Q.1 Is PDFescape a good program?
Despite having a crowded layout, PDF Escape is a superb editor that offers something for everyone. The majority of users should be able to get by with the free web application, while power users can upgrade to the pricey desktop editions for more functionality and customization choices.
Q.2 Is PDFescape safe to use?
A safe and secure PDF editor is commonly regarded as PDFescape. It safeguards your files with industry-standard security techniques.
Q.3 Is PDF escape free?
Yes, basic editing activities with PDFescape are free to use. The free version does have some restrictions, though. You can upgrade to the PDFescape Premium or Ultimate subscription if you need to edit more intricate PDFs or use more sophisticated tools.