Columbus can be an enjoyable place to visit if you know the right places to go to. We understand that you are looking for places where children can enjoy to their fullest. We have put down a list of places for you to visit with your family. You can find all the fun activities to do while you are in Columbus, USA.
Columbus is the capital of the Ohio state. It has been famous for its beautiful parks and fountains. The town is filled with various tourist attractions such as museums, parks, and planetariums.
The place has countless places where you can have fun with your family. Some of the best tourist spots in the city are gathered in the list below.
1. COSI
COSI is a museum and planetarium which is located in Columbus. It is a center for science and industry. The museum is a great place to take your children to, as they can learn a lot through this trip. The museum is filled with interesting research labs for health and medical centers. The place was rated as the number one science center in the USA.
The facility also has a space science division that holds many replicas of the instruments used in space sciences. One of the most popular includes a replica of the space station pod. It also has many remote operated vehicles, which are used in different experiments.
The COSI also has a dinosaur gallery that is created in collaboration with the American Museum of Natural history. This gallery provides excellent insight into the historical creatures.
2. Columbus Zoo And Aquarium
Zoo has always been a place for kids to love. All the different animals there allow the kids to have fun and learn at the same time. The Columbus Zoo is filled with everything you need for a perfect picnic. Amusement park or aquarium, you can get every entertainment there. The Zoo's amusement park is filled with fun rides such as pony rides and dinosaur island.
Children can enjoy different animals eating away in a natural habitat. The longest snake in captivity was put on display in this Zoo in 2007.
The Zoo also has fish and manatee aquariums. The indoor aquariums allow you to see the creatures found in the sea carefully. Many species of sharks, fish, stingrays, and turtles are found in these aquariums. There are also shores region which have alligators, flamingos, and penguins.
3. Franklin Park Conservatory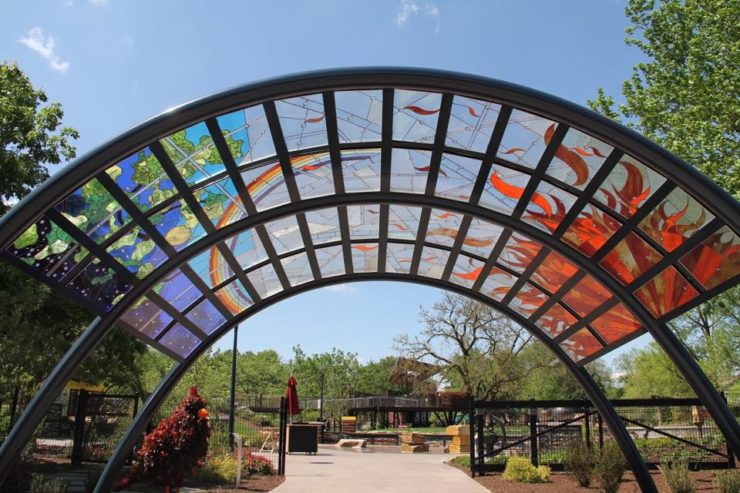 If you are a fan of gardening, then this is the place for you to visit. The place is filled with aesthetically pleasing botanical gardens. These gardens are decorated in the most beautiful way possible. The conservatory also has an arts and crafts center.
You can celebrate nature at this site. Some of the most beautiful plants are found there. Bonsai exhibitions and glass pumpkins are just two of their countless brilliant natural attractions. You can explore and discover the plants of all seasons at this conservatory. The site is also famous for its Chihuly collection.
Light raiment II which is James Turrell's architectural lighting design, illuminates the palm house with an aesthetic display of lights. You can even bring some of the attractions of this magical site home. There is a gift shop that allows you to buy plants regardless of the season.
4. Columbus Museum Of Art
Another place to visit to look at the appealing work of art is the museum of art. It is located in downtown Columbus. The museum is filled with many exciting paintings. A visitor can stare at these paintings and decipher the hidden messages from these fantastic pieces of art.
It is a perfect place for the admirers of paintings. The museum was the first museum to register itself in the state of Ohio. It has also been awarded the national medal, which is the highest award for a museum. The Institute of Library and services awards this medal.
The museum has been famous for its folk art, glass art, and photography. It also exhibits modern and contemporary American art. Paintings as from old times have also been collected and displayed in the museum.
5. Renting A Limousine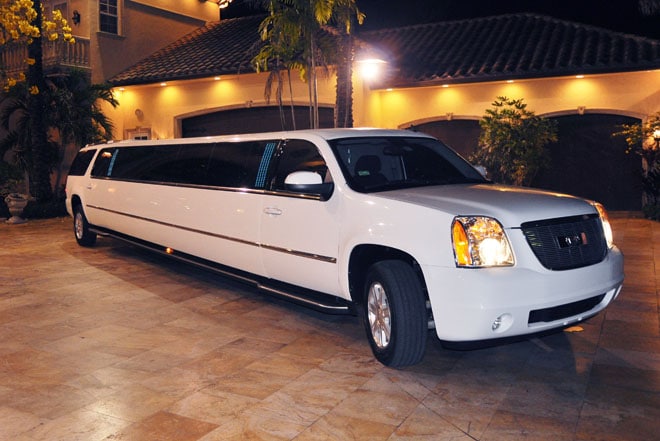 Limo rentals are best for a vast assortment of occasions, such as company excursions and weddings, bachelor parties and birthdays, school field trips, athletic events, wedding, concerts, and much more. Rather than driving , limo rentals enable you to arrive in fashion using high quality, chauffeured brakes In Columbus.
If you're thinking about renting a limousine for your very first time, limo rental costs may be one of the major issues. If you're attempting to determine how far to rent a limo, then this manual should help you discover the solution. We'll help you discover the limo rental cost rates to anticipate when picking your ride.
Tips For International Travelers To The USA
If you are from a VWP country, you can still visit all these attractions in Columbus without a proper visa. All you need to do is to visit ESTA online and get yourself an application for an ESTA visa. ESTA visa lets you visit the USA on a travel visa without the need for a proper visa. Moreover, the application process is also straightforward.
It takes about 4 hours to complete the whole process. You can keep checking your ESTA status online. To find information about the passport validity for the USA, you can visit the official USA website. The official site will also help you with all your queries about travel visas and the necessary documents needed to get a passport.