Australia is famous for its love for a good 'barbie'. Still, in a land of diverse cultures, it would be unfair to the Australian people to reduce their cuisine to a few smoking coals. Sure, they have meat pies, pavlova, and lamingtons, but there's more to it and defining Australian cuisine is not easy.
Now, Aussie chefs are on a roll, taking inspiration from multiple cuisines and fusing them with Australia's native ingredients, creating food that screams 'Australia'. Meal delivery in Gold Coast and other parts of Australia, helps them experience authentic Australian cuisine with just a touch.
Research has revealed that over four million Australians over the age of 14 use meal delivery services.
1. The British And Irish Influence:
British settlers landed in Australia in the late 1780s and concluded that the barren land had nothing to offer, so they brought their own cuisine. This formed the foundation of Australian cuisine and consisted of bread and salt-preserved meat.
Agriculture started to boom in Australia, and people had more ingredients to work with, making cooking famous. Then, Aussie cookbooks drew influence from traditional British and Irish recipes, like the shepherd's pie and Irish stew, and these became staples in Australia.
Now, they can thank the Brits and Irish for their love of biccies, a good cuppa, and the Sunday Roast.
2. The Migration Influence:
In the early 1850s, the gold rush brought masses of Chinese immigrants to the country, and today there is an unquestionable amount of Asian influence in Australian cuisine. Australians can thank them for introducing Yum Cha and Melbourne's take on dim sims.
The country was also home to post-war immigrants from various communities such as the Greeks, Italians, Lebanese, and they each introduced their flavours and food cultures into Australia.
This influx of food cultures significantly influenced Australian cooking and introduced Aussie cooks to various ingredients like capsicum, garlic, zucchinis, pastries and pasta.
They can now thank them for the love of good wine, hommus, spag bol, and late-night kebab.
3. Native Australian Ingredients: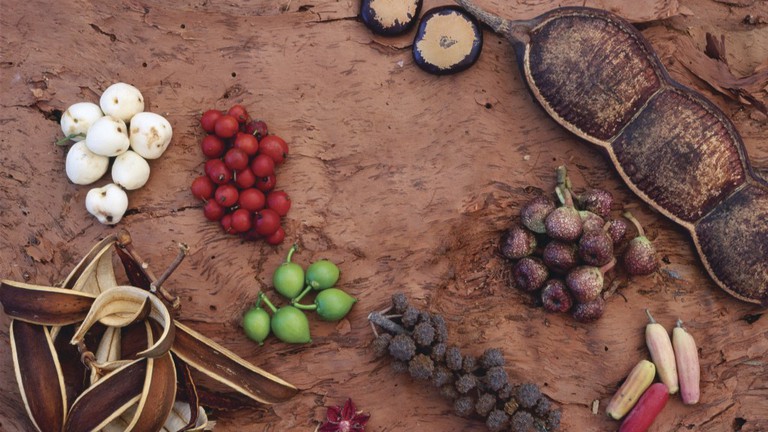 Aussie cooks began their quest to discover new herbs, spices, fruits, vegetables, and the available game in their backyard. Food that Indigenous Australians feasted on before the British settlers and other food culture influences starts to make a comeback and is on the path to defining Australian cuisine.
First, Aussie cooks experimented with emus, kangaroos, and crocodiles. Regardless of How dangerous capturing these wild animals are, Australians were brave and gave it a shot.  These meats are now widespread, and many restaurants feature these meats in their menu, kickstarting the native ingredient revolution.
Many kitchens and restaurants like Cameron's kitchen offer meal delivery in Gold Coast and other cities, which features various dishes with native ingredients. These services catalyse this revolution by offering cooked food or frozen meat and ingredients to the customer to let them taste or cook with these native ingredients.
4. Iconic Australian Food:
It would be rude not to mention any iconic dishes while writing a guide about Australian Cuisines. These dishes are straight-up Aussie classics without any British or Multicultural influence.
Let's start with vegemite and move towards chicken shop snacks, and every Australian knows them: Chiko rolls, potato scallops, and dim sims.
But nothing is more Australian than a local chicken shop that offers deep-fried snacks with chicken salt on them, and not to forget the meat pies, beets in the burger, and sausage rolls.
Classical Australian deserts include pavlova, lamingtons, Anzac biccies, and Tim Tams. Golden Gaytimes, killer pythons and corner shop lollies might not be fancy, but they are classic Australian snacks.
So, what is Australian cuisine? Australians are open to experimentation, innovation, and adaptation, and they take ingredients from all over the world and combine them on the plate.
They draw inspiration from the British foundation and combine and experiment with ingredients available in their backyard. This is Australian Cuisine.