Plumeria leis are a lovely and customary way to greet visitors, commemorate important events, or just to show someone you care. They are simple to build with just a few basic materials, and you can change the colors and flower arrangements to suit your preferences.
Imagine yourself in a tranquil tropical haven where lush vegetation and the alluring scent of plumeria flowers abound. "The Ultimate Guide To Making A Plumeria Lei" is a pleasure if you've ever wanted to capture its essence and make a lovely and scented accessory.
In this manual, we'll show you how to make your very own Plumeria lei step by step, making sure it's a beauty that radiates class and authenticity.
How to Make a Plumeria Lei?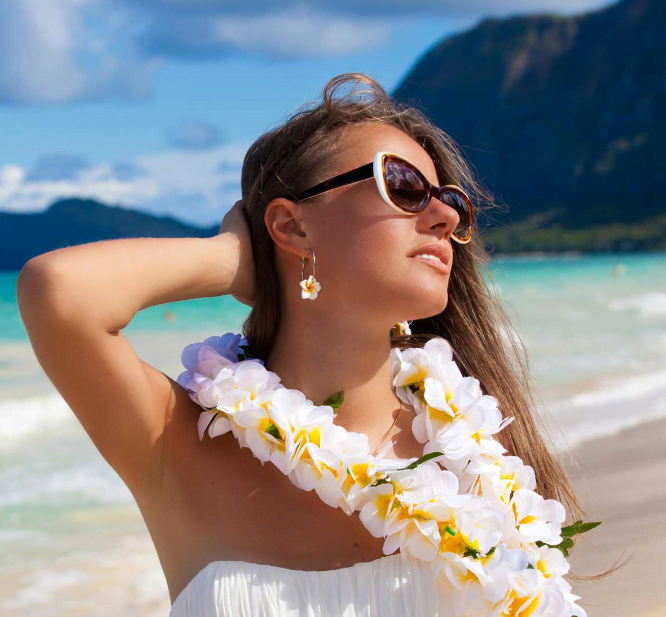 The Plumeria lei, renowned for their vivid scent and vibrant colors They're more than ornaments; they are symbols of love, celebration and beauty. Making your Plumeria lei can be a rewarding as well as artistic undertaking If you follow the correct instructions it is possible to bring this ancient tradition to the world of.
Gathering Your Materials
Jar of vaseline
6″ or 12″ lei needles
3″ or 4″ upholstery needle (buy the smallest diameter)
4 to 8 pound fishing line or strong thread
50 to 60 plumeria flowers
One gallon ziplock bag
Measuring tape
1. Step
assemble all resource. Gather the flowers early in the morning, and for optimum results, choose varieties of Plumeria called "Celadine," "Nebels Rainbow," and "Hilo Beauty" that have a thick waxy feel.
Once they are formed into a lei, these thick, waxy blooms have a "keeping quality" of two to three days. If you decide to utilise different plumeria varieties, the Lei should endure one day.
The time to choose between a solid and mixed Lei is right now. If you select mixed flowers, create a design rather than merely stringing them together. Three yellows, three reds, three whites, or six yellows, one red, etc.
2. Step
To give yourself room to tie it, measure the string and cut it at roughly 46 inches. Pull the string back or use pliers to crimp it in place after passing it through the needle's eye.
For the flowers to stay on, secure the other end with something. Thread the first flower into the flower's eye after dipping the needle in the vaseline container. Each flower should be slid onto the string.
You can't jam six flowers into the needle and expect them to all glide out smoothly. To avoid tearing the blooms, take each one one at a time. Reapply the Vaseline as necessary.
3. Step
Cut the string from the needle after you have completed stringing the flowers, and secure the ends. After that, trim any extra string that was near the knot. After that, put the lei inside the 1-gallon bag, add a little water, close the ziplock half 90%, blow into the bag to fill it with air, and ziplock it shut. Until it's time to wear the lei, keep it in the fridge.
Expert Advice for a Beautiful Plumeria Lei
Mix and Match: To make a stunning lei, experiment with different color schemes and Plumeria flower sizes.
Fragrance Preservation: Your lei should be kept cool, dry, or even in the fridge to preserve its lovely scent.
Personalization: Include other tropical components, like as foliage or even tiny seashells, to give it a unique touch.
FAQs:
Q.1 Can I make a Plumeria lei using artificial flowers?
Although imitation flowers might make a remembrance survive longer, real Plumeria flowers are customary and appreciated.
Q.2 Can I string Plumeria easily?
Yes, thanks to their robust branches, plumeria flowers are rather simple to string.
Q.3 How long will my Plumeria lei last?
Your lei can last up to a week with appropriate care, and occasionally much longer.

Q.4 Where can I find Plumeria flowers?
Tropical areas, nurseries, and even internet floral stores carry
plumeria blooms.