The blockchain industry is untouchable when it shines. Cryptocurrency has taken the world by storm and is still only showing signs of warming up.
The crypto market is already worth 2 trillion US dollars, and the fact that cryptocurrency was only introduced back in 2009 is astonishing! Hefty, unfathomable amounts are invested in this industry almost every day.
The expenses are mammoth, and the revenue is staggering. It is a market of extremes. You can either join this once-in-a-lifetime venture or miss out altogether.
Blockchain is the core of crypto mining. Before parting with their money, potential investors need to have a comprehensive understanding of the ins and outs of blockchain as a whole. Indeed, a massive number of startups are already working with blockchain technology, making it seem like there is heavy competition in this industry.
However, the nature of crypto mining means that it is an individualistic process that is not necessarily affected by direct competitors. As long as you can keep grinding on the blockchain, you will surely achieve success. Read this article to understand what blockchains are, and the methods startups can adopt to generate high revenue.
What Is Blockchain?
Blockchain is a shared field of records that allows transactions to be updated and assets to be tracked within. In simple terms, it is a digital ledger that users can access and update from anywhere in the world so that there remains no possibility of hacks and cheats.
The transactions are recorded in "blocks." Every time you add a trade to the blockchain, the instance is updated in every participant's ledger (or blockchain). This decentralized system of database management is more widely known as Distributed Ledger Technology (DLT).
Startups have taken up blockchains as a source of business due to this very reason. There is no double-spending involved when it comes to dealing with blockchains. This concept is highly beneficial for companies as they can then keep their transactions verified at all times – saving the money they generally tend to lose. Customers are served at a rapid pace. Accounts, payments, orders, productions – blockchain technology makes them all efficient and streamlined.
Organizations like CoinMiningDirect maintain lofty standards when it comes to dealing with blockchains. They provide some of the best crypto miners available at highly affordable prices. Let's say you are in search of an ASIC miner to launch your Kadena mining startup.
You can purchase the GoldShell KDA BOX from CoinMiningDirect at a feasible price. They will help you in all sorts of ways to get your startup up and running. Professional blockchain experts can show you ways that amateurs can never dream of.
Money-Making Methods Adopted by Blockchain Startups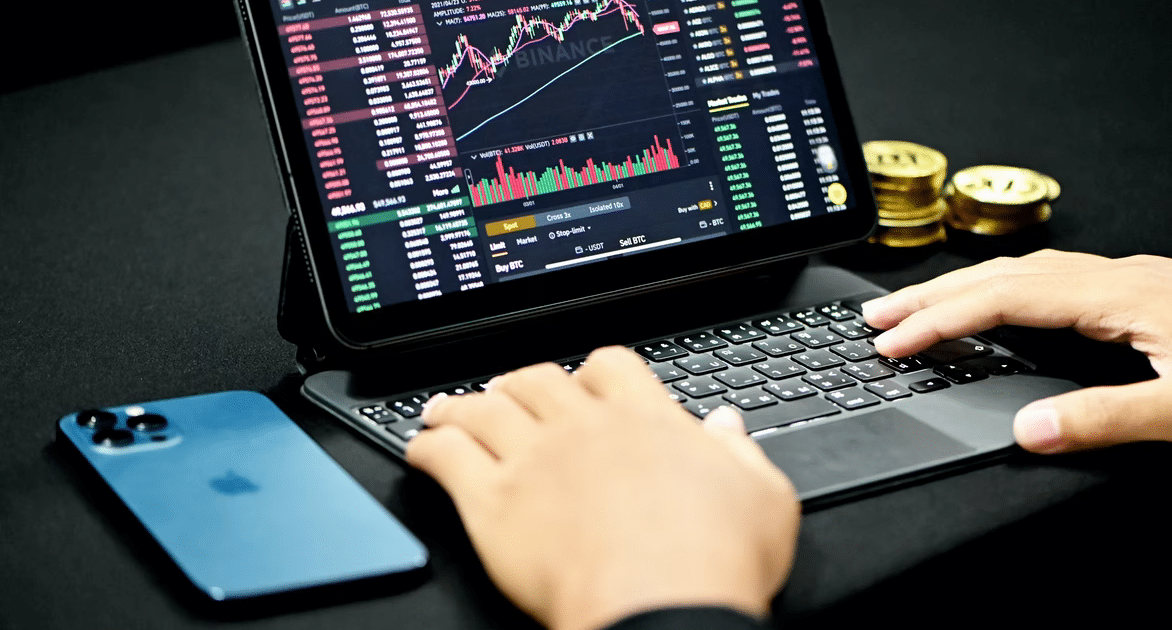 If you are looking to launch your very own blockchain startup, you would surely need to have a solid idea of how they make money. There are various ways blockchain companies generate the fat revenue you have come to know by now.
Let us take a deeper look into some of the most prominent ones.
1. Research Various Cryptocurrencies
The biggest misconception about crypto mining is that it is all about Bitcoin. This is very wrong! Bitcoin is one cryptocurrency among numerous others, and its miners generally need specific knowledge before investing in it.
While it is true that Bitcoin was the origin of all crypto we see today, it certainly is not the only one that can help your business grow.
Proper research is essential before investing in blockchain. Depending on your scope, budget, and needs, you need to figure out the perfect crypto for mining. Every blockchain network consists of its token (or currency) that can be mined and used.
Ranging from settling transactions to completing payments – these tokens can deal with them all. Businesses try to accumulate these tokens and sell them at a higher price when their value rises to targeted limits.
2. Make Transactions for Other Companies
Once you establish your startup and start generating some goodwill, you will be able to make crypto transactions for other companies. These businesses will either pay you for each trade or subscribe to your company for these services.
Institutional investors greatly benefit from startups that create enterprise solutions and are generally eager to pay hefty amounts for these. Having a firm grasp of blockchain technology can bring you business faster than you ever anticipated.
3. Develop Application-Specific Software Packages
Let us begin with a real-life scenario. Multi-million dollar companies like Deloitte and IBM are widely known for developing blockchain solutions for their clients and customers. Innumerable individuals and organizations are using these blockchains to conduct their businesses.
This has streamlined and secured a host of business aspects like supply chain, cross-border transactions, trading, and a whole lot more. Companies are now using blockchain to implement even the most basic steps – solely because of the increased security and efficiency.
A startup can focus on developing application-specific software packages as IBM and Deloitte did. Chances are, your company would soon start getting mentions in the same breath as the other two.
4. Crack Deals and Sign Contracts
You would soon be swamped with numerous contract negotiations and business deals despite crypto mining being a passive act once you are engrossed in it.
You can make a ton of money from such instances. Many companies would soon be looking to hire your blockchain services; that too for continued periods.
Maintaining these deals, keeping profits in mind can get extremely complex and hectic. However, overcoming this will surely lead your startup to success.
Final Thoughts
The global outbreak of Covid-19 caused thousands of businesses to collapse and close down. Cryptocurrency, however, has sustained its lofty standards throughout the pandemic.
Aspiring entrepreneurs are rushing into the crypto market because of this reason. Thus, it is safe to claim that blockchain technology is here to stay. The faster you dive into it, the sooner your company starts making some serious money!