With the one-year anniversary of COVID-19 upon us, chances are good that you are already quite familiar with wearing a mask. In fact, as long as you are not living somewhere in the wilderness, you have probably put on a mask today, yesterday, and every day in recent memory.
While the human race may actually be turning the tide on the novel coronavirus, with vaccine rollouts continuing all over the world and infection and death rates declining worldwide, there is no question that we will still be wearing masks for quite some time.
In fact, Dr. Anthony Fauci himself recently warned Americans to be prepared to have to wear masks for at least the next six months or possibly longer. He said that Americans will likely be able to get back to some semblance of normalcy likely by the end of 2021.
That means that there are a lot more days where you can expect to wear a surgical mask. For that reason, there is nothing wrong with boning up on your knowledge when it comes to when and how you should be wearing your mask.
For that reason, we have decided to create a quick breakdown of the things that we have learned over the last year when it comes to the best and most impactful practices related to wearing surgical masks, respirators, homemade masks, and anything else to help curb the spread of the high infection and deadly disease known as COVID-19.
The Basics
There are a lot of basic things to know about wearing masks to keep yourself and others safe during COVID-19. The first thing to know is that the Centers for Disease Control and Prevention recommends that all people age two and older should wear masks at all times when in public. On the other side, they recommend that everyone under the age of two years old, or people with trouble breathing, should not wear a mask.
Up next, the CDC recommends that people wearing masks should also practice social distancing and stay six feet away from others around them as much as possible. This is especially true if you are indoors.
Finally, effective February 2, 2021, masks have been required to be worn on planes, buses, trains, and all other forms of public or mass transportation traveling into, within, or out of the United States.
How To Put On Your Mask Correctly?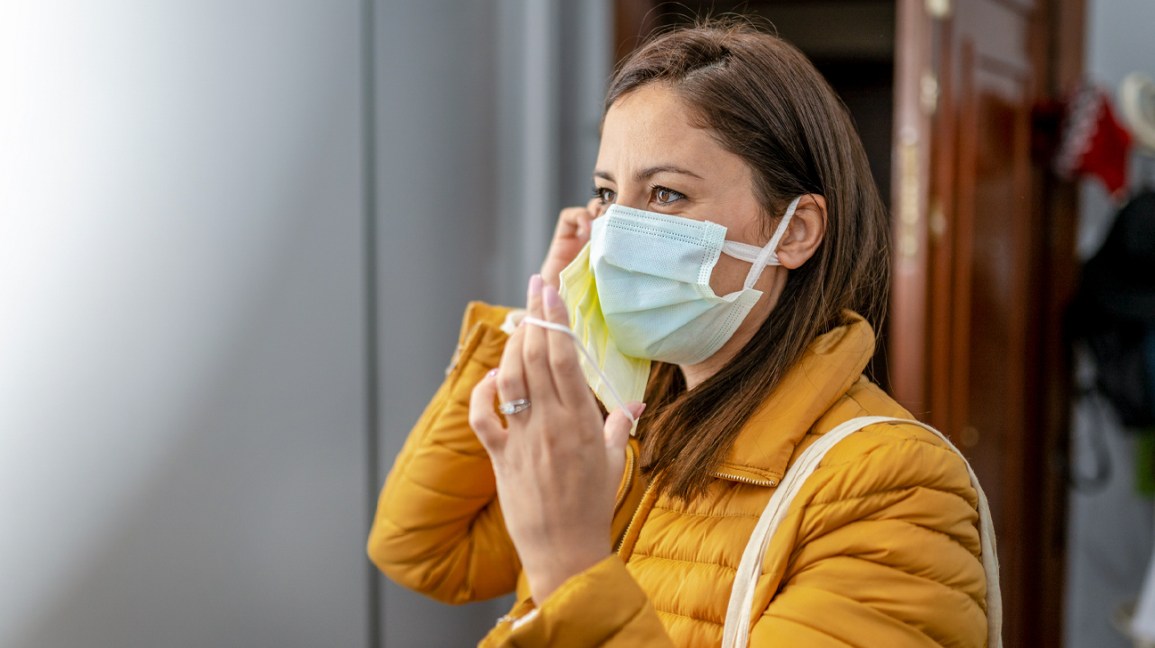 Putting your mask on has probably become second nature for you now, but that does not mean that you are doing it right. For that reasons, here are the top things to remember the next thing you are putting on your mask:
Either thoroughly wash your hands or use hand sanitizer before putting on your mask
Put the mask over your nose and mouth and secure it right under your chin
Fit the mask as snugly as possible against the sides of your face, then slip the loops over your ears or tie the strings behind your head
Remember, if you find that you are constantly having to adjust your mask, it is not fitting properly
If you cannot easily breathe with your mask on, you should consider wearing a different kind of mask
Why Masks Are So Important?
Sadly, there are still millions of people across the globe who still do not believe in the crucial power that masks hold when it comes to protecting against COVID-19. For that reason, we thought it would be important to break down some of the most important facts related to COVID-19 to help convince any naysayers still out there.
Protect Others Around You
COVID-19 spreads primarily from one person to the next through respiratory droplets that come out of your lungs when you cough, sneeze or even talk or shout. These droplets can carry in the air and then be inhaled by other people. That's where masks come in. Masks are a simple but highly effective barrier to help prevent those droplets from reaching others.
While there are some types of masks that are meant to primarily protect the person who is wearing the mask, surgical masks or other simple masks are actually meant to protect other people around the person wearing the mask. The reason why this is so crucial is that a large percentage of people who have contracted COVID-19 end up being asymptomatic. That means they have no way of knowing they are even carrying the virus.
Masks Offer Some Protection To The Wearer
With that being said, there is no doubt that masks do in fact offer some protection for the person wearing them. Even if you do not have an N95 or KN95 mask (which is meant specifically to protect the wearer), simple masks still offer protection. In fact, some people have started to double-mask (that is, wear two masks on top of one another), because a CDC study showed that double masking has an incredible level of protection.
If two people are double masking, the droplet exposure level is reduced by 96 percent compared to those not wearing masks at all. That is an incredible level of protection that is really easy to achieve with the simple masks you have around your home!
What Kinds Of Masks To Wear?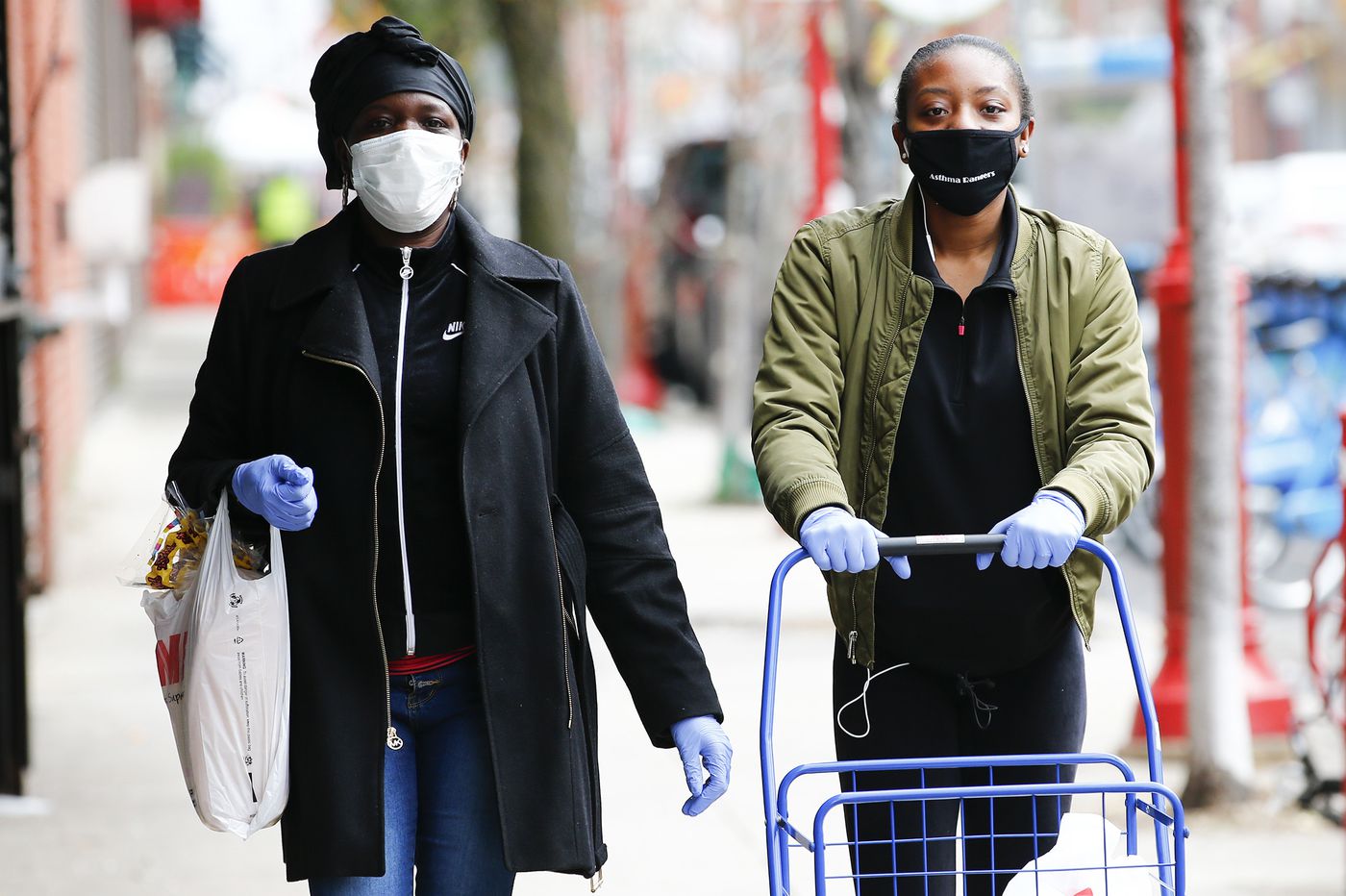 Finally, we wanted to do a simple breakdown of what kinds of masks you should wear and what masks you should stay away from. Keep this in mind the next time you are planning on heading out!
Masks To Wear:
Medical procedure masks (such as surgical masks)
Masks that fit well
Masks made of breathable fabric
Masks made with tightly woven fabric
Masks with two or more layers
Masks with inner filter pockets
Masks To Avoid:
Masks that do not fit that are either too small or too large
Masks made from materials that are hard to breathe in
Masks that are made with loosely woven fabric
Masks made with just one layer
Masks with exhalation vents
Scarves or ski masks