The main challenge that a lot of Instagram users face is figuring out how they can acquire more followers. Having a great engagement rate is very important, and that's why you need to get more reach on Instagram.
Reach is the number of unique people that you connect with via your posts. A larger reach means you will have more engagement, followers, and an increase in visibility for your Instagram profile.
How to Get More Reach on Instagram
In this article, you can learn more about what it entails to have a great reach with your Instagram posts and how you can encourage Instagram's algorithm to showcase your posts to others.
9 Proven Ways to Get More Reach on Instagram
These methods can help you get more organic reach on Instagram while also making it easier to connect with clients and bring in sales. Here are some of the things you need to do.
Optimize Your Profile
A good starting point is to optimize your profile. The first thing to do is to write a bio that is appealing, interesting, and compelling. Keep it short, and people don't want to read long content. Instead, you want to showcase who you are and what people can expect from your content.
It also makes sense to have a great, clear profile picture. All of that will help with your branding, and it will explain what others can expect when visiting your profile.
It's extremely important to assess that, and it will certainly make things a whole lot simpler and easier. Once you have a great profile, you can start creating content and reach new people while also instilling a sense of trust.
Make High-Quality Content
One of the things you always want to focus on is content quality. It's crucial to find the theme that fits your vibe and stick to it. You also need to maintain an aesthetic that is cohesive and in line with the things that you are offering.
Not only that, but you also want to ensure that the content you produce is top-notch. Whether it's videos, images, or anything else, you want every Instagram user to see the work and commitment you put into every piece of content.
Read More - Instagram SMM Panel For Business
Post at the Right Time
Whether you want to Instagram Stories, photos, or videos, you always want to post these at the right time. The main focus is to boost your Instagram reach, but you also expect more interaction and engagement.
What you can do here is analyze your Instagram Insights and see when it's the ideal time to post your content. Analyzing your target audience patterns and seeing when you have the most engagement can help make scheduling a lot easier., Also, don't hesitate to experiment with different content types and different hours, as that might help you narrow down what really works for you.
Use Popular Hashtags
Hashtags are excellent on social platforms like Instagram because they make it very easy to find relevant content that fits your needs. An Instagram user will try to find hashtags that fit their interests and then browse the content that appeals to them. If you need to get more reach on Instagram, hashtags are extremely helpful.
A good rule here is to try some of the trending hashtags, but you can also create your own. That's great for branding, and it also allows a simpler way to connect with your audience. There's another benefit, too, which comes in the form of getting more exposure if you use different hashtags all the time. Stick to 5-10 hashtags at most for each Instagram post.
SEE ALSO - Picnob: The Ultimate Instagram Viewer And Downloader
Engage with Your Audience
Whether you post Instagram Reels, Stories, or regular videos/images, you always want to reply to comments. It allows you to understand what the audience thinks about your content, what you are offering, and the different ways you can improve.
Try to answer direct messages, comments, and mentions, and always find ways to communicate with the audience. That's how you can understand them, and it becomes a whole lot better if you want to know what the audience expects from your content.
Buy Instagram Views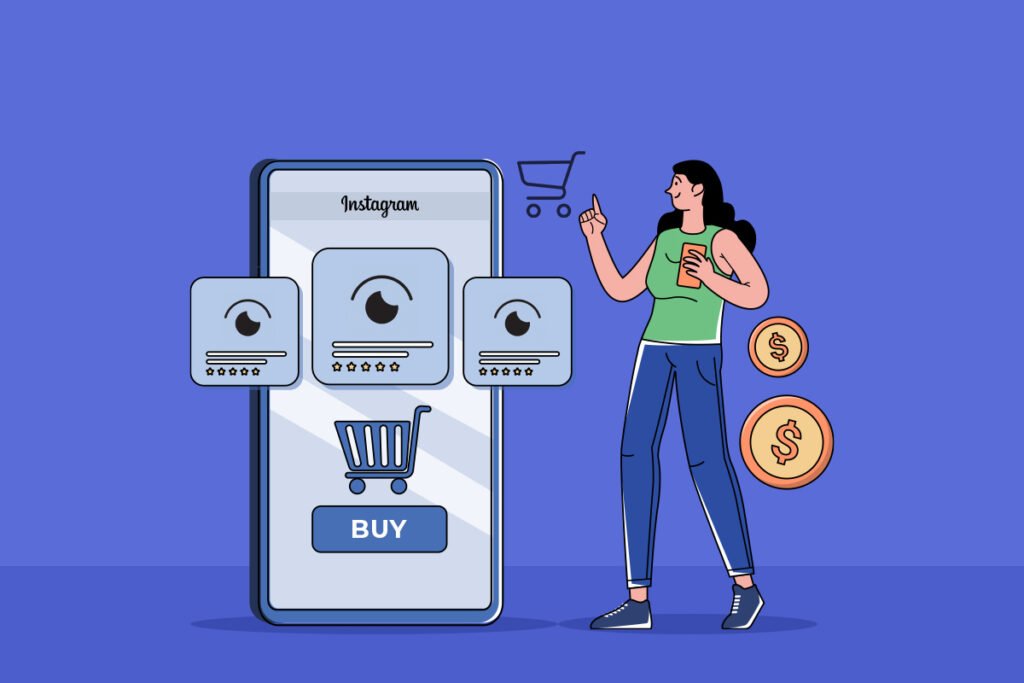 One of the most efficient ways to get more reach on Instagram is to purchase Instagram Views. Getting more views means you will reach a lot of people, generate leads, and even bring in new customers. More views will also show the true value of your content. And yes, the Instagram algorithm will see the engagement rate and promote your content to more people.
If you want to buy Instagram views, one of the best places to do so is from GetAFollower. This is an authentic social media service provider that offers you direct access to excellent Instagram growth services. When you buy Instagram views from GetAFollower, you receive a money back guarantee, secure payments, a high retention rate, authentic plays, and many others.
Collaborate with Other Users
Collaborating with influencers is a great way to reach an already-established audience. It's the ultimate way to increase the audience size while also offering unique content via collaborations. Plus, you can also use this to boost the follower number and create amazing connections in the long run. It's mutually beneficial for all influencers to collaborate as well.
CHECK IT OUT: 5+ Best Instagram Profile Picture Downloader 
Cross-promote on Other Platforms
It's imperative to try and harness the true power of other platforms. Promote your Instagram posts on Facebook, Twitter, TikTok, and any other platforms you can. It will boost your Instagram reach while also exposing other people to your original content. Doing that will enhance your audience size while also showing the true value of cross-promotion in the first place.
Analyze Your Insights
Don't forget to always study Instagram Insights and analytics. These will show you important info like the demographics, engagement rate, reach, and other great info. If you have access to this info, it becomes a lot easier to adjust the content strategy and post content that people actively want to see. Do that, and you will have a much better way to reach the right audience.
Conclusion:
It can be very difficult to get more reach on Instagram, but with the right tips like the ones above, you can make it work. There are always demanding situations that can arise, and that's why it's a great idea to focus on account growth in the long term.
It's a great idea to avoid any rush and instead ensure that you use great tips that will offer you that exposure you always wanted. We highly recommend using all these ideas; once you implement them, you can achieve amazing results!