Welcome to a journey that will open the door to a world of digital fun and fellowship, brave gamers, and inquisitive hearts! With the help of this Beginner's Guide, we cordially invite you to enter the dynamic world of PlayStation Party on your dependable PC, where you may connect with friends both nearby and far away without regard to time or place.
Imagine yourself and your gaming friends at a virtual party where your voices will reverberate across the halls of gaming greatness. However, you might be wondering how one goes about starting this ethereal journey to attend a PlayStation Party from the comfort of their computer.
You need not be alarmed since we will reveal the mysteries, decipher the clues, and enlighten the way so that you can master this online gathering. So, my dear readers, buckle up, get your headsets right, and get ready to go out on a quest that will make your gaming experience more social and wonderful.
Join us as we set out on this adventure to learn the truth about the PlayStation Party for PC!
What is PlayStation Party Chat?
The PlayStation version of popular platforms like Discord is PlayStation Party Chat. Suited for PS4 and PS5 gaming systems.
Players can connect with one another and talk via PlayStation Party Chat. Players won't have to switch back and forth thanks to a voice chat option. It is currently PlayStation's most effective method of communication. Even during multiplayer games, it allows for real-time player communication.
How to Join PlayStation Party Chat on PC?
To join a PlayStation Party Chat on your PC without a PS4, you'll need to follow these steps :
Link Your PlayStation and PC:
Step – 1. Start by pairing your PC and PlayStation using the PS Remote Play feature.
Step – 2. Visit the PS Remote Play page and download the software to your computer.
Step – 3. On your PlayStation 4 console. Navigate to the Settings menu and select "Account Management." Enable the option to set your PS4 as the Primary PS4.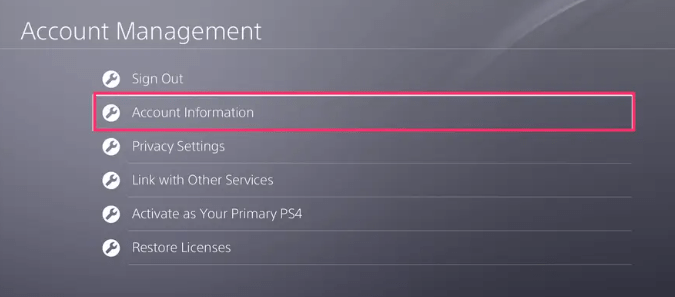 Step – 4. Ensure that your console's software is up-to-date. Check it by going to "System Software Update" in the Settings.
Step – 5. In your PlayStation's Settings, go to "Remote Play Connection Settings" and activate it. Keep your PS4 or PS5 console turned on or in rest mode while using Remote Play on your laptop.

Step – 6. Next, click on "Settings" > "Power Save Settings" > "Set Features Available in Rest Mode."
Step – 7. To make the "Turning on PS4 from Network" option available.
Step – 8. Launch the Remote Play app on your computer. Adjust the frame rate and resolution settings to match your screen's specifications. Depending on your hardware, you may need to choose higher or lower graphic settings. Ensure that all settings are optimized according to your hardware.
Step – 9. Start the connection process and ensure that both your PS4 and PC are on the same WiFi network.
Step – 10. Utilize a USB cable to link your PS4 controller to your laptop. 
Step – 11. By using the controller's PlayStation and Share buttons.
Step – 12. Choose the device you want to connect to from the Remote Play app.
Step – 13. Log in with your PlayStation console's credentials.
Step – 14. Ensure that your PlayStation remains active while connected to your laptop.
In conclusion:
In many PlayStation games, clear communication is essential. The Party Chat function makes it easier to communicate with teammates and friends while playing.
On Windows, joining a PlayStation Party Chat is a simple task. You'll need a console, a controller, a steady internet connection, and upload and download speeds of at least 5 MB each. You can start speaking with your pals as soon as you have these necessities in place and have followed the instructions in this guide. Enjoy your gaming experience!