Since the PlayStation 5 (PS5) was launched, most gamers are very curious to know how to play Minecraft on PS5. PS5 is such a great and powerful gaming console that it is a boon of a different world for gamers.
When it comes to sandbox video games, one of the most popular games is Minecraft. So in this article, you will get information related to Minecraft and PS5 on how to play Minecraft on PS5.
Ways To Play Minecraft On PS5
Minecraft has not yet given any kind of information for PS5, so it is obvious that there is no such way that you can play it directly. So until an update comes from Minecraft, you can't play Minecraft on ps5 direct.
But the good thing is that you do not have to worry at all because there are some ways too, by following which you can easily play Minecraft on PS5.
Here are some steps to play Minecraft on PS5:
Install Minecraft by downloading it from your PlayStation account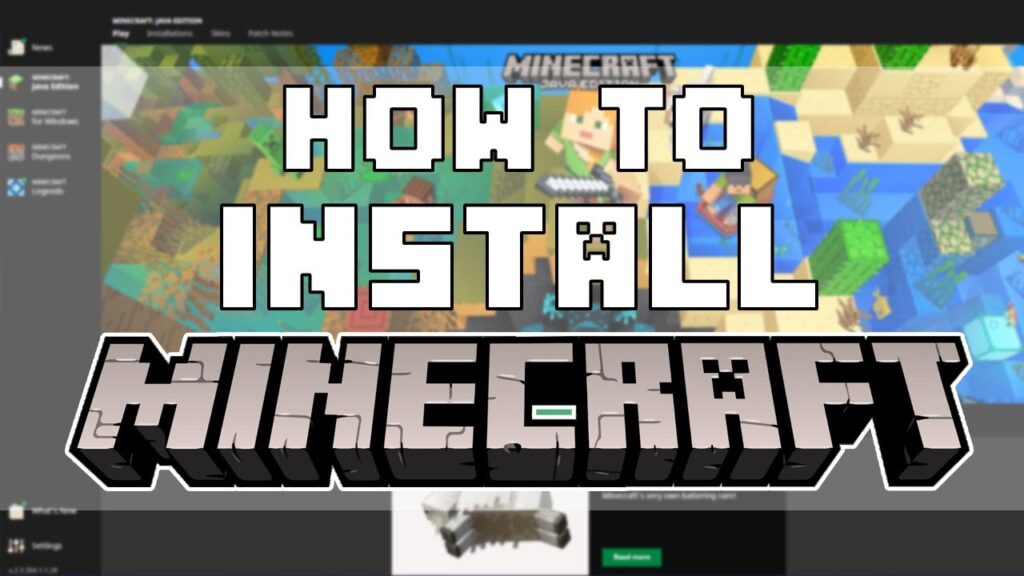 You must first download Minecraft using a PS4 or web browser before playing it on your PS5. You cannot download Minecraft straight to your PS5.
Here are the steps to follow:
Then sign in to your account using your credentials. In this situation, you must be sure to log into PS5 using the same credentials.
Purchase the game Minecraft after that.
Sign in to your PlayStation 5 account.
You must now find Minecraft by searching in the Store.
Install the game on your PS5 at the end.
Transfer Minecraft From PS4 To PS5 Via Wi-Fi
You must have a PS4 in order to use this method otherwise you cannot. The following are the methods to transfer Minecraft from a PS4 to a PS5 through Wi-Fi, if you have one PS4:
Turn on both consoles first, then sign into PS4 using your PS5 login information.
then navigate to Settings on your PS5.
Afterward, choose System.
Select System Software from the left panel after that.
Select Data Transfer from the list of choices on the right side of the screen now.
Afterward, select Continue.
The PS4 console name from which you're transferring the game must then be chosen.
On your PS5, you'll notice "Prepare for data transfer"; if you don't, wait a little.
The power button on the PS4 must then be pressed and held while you wait for the beep sound to stop.
Choose Minecraft on your PS5, then click Start Transfer.
You May Also, Like - What Is Ext On Ps4 Controller?
Play Minecraft On PS5 Using the Game Disc
Minecraft Bedrock also has an Installation game disc that you can install on your PS5.
Here are the steps to follow:
Make sure your PS5 is initially connected to a live internet connection. Go to Settings>Network>Test Network Connection to verify that.
Log in to your PlayStation account after that.
The latest version should then ideally be downloaded after checking for software updates. You must access Settings>System>System Software Update and Settings>Update System Software in order to do that. You must wait till your PS5 downloads and installs the most recent update if any are available.
Install the game by simply putting the disc in and easily following the on-screen instructions.
Use an External Drive
Using an external disc to transfer the game from your PS4 to PS5 is another option for playing Minecraft on the PS5.
Follow these steps:
On your PS4, you must first install Minecraft. Before moving on to the next stage, complete the one you haven't completed yet.
Next, join your console to your external drive.
Go to Settings on your PS4 after that.
Next, choose Storage and then External Storage.
Next, choose Applications from the menu options that appear on the screen.
Go to Options next.
Select Move to Extended Storage at this time.
Select Minecraft next, and then click OK.
Once the transfer is complete, wait until your PS4 is turned off.
After that, disconnect the external drive from the gaming system and attach it to a PS5.
Lastly, start PS5.
Release Date Of Minecraft PS5 Edition
It is known that there is presently no official information available regarding the release of the PS5 Edition of Minecraft. Furthermore, a specific release date for the game for PS5 gaming systems cannot be guaranteed.
All you can do at this point is play the game using the instructions provided in the section of this post titled "Ways To Play Minecraft On PS5".
FAQs:
Q.1 Can I play Minecraft on PS5?
Yes, you can play Minecraft on PS5 easily by using the methods which already given in this article.


Q.2 Is there any PS5 update for Minecraft?
Yes, Minecraft will receive a PS5 update. Ray tracing and enhanced performance are just a couple of the new features that will be included in this version. In 2023, the upgrade is anticipated to be delivered.


Q.3 Is Minecraft for PS5 coming?
There is no official release date for a Minecraft PS5 edition yet. However, there have been rumors suggesting that a PS5 version would debut in 2023.