The world is going through a digital shift, and some of it is because of the pandemic. Hardly anyone could have predicted this scenario. But at the same time, it is crucial to adapt to the world while things are the way they are. Big organizations and schools had to cut through the digital divide, from a centralized system to separate personal laptops, computers, mobiles, and tablets.
All the make-or-break information is stored on these devices, and you hug it tight, close to your heart all the time. But what if you lose everything in the blink of an eye? Well, rather than telling you what happens afterward, let us tell you ten tips using which you can avoid that.
1. Install an Antivirus Program
If you want to ensure the overall protection of your website, then running good antivirus software on your laptop should be the first thing on your priority list. Most of the time, systems crash due to the entry of a dangerous virus into your computer.
2. Use a Strong Password
The most generic way of protecting your files is to use a password. If you wish not to invite trouble, avoid using your birthday or the day when you met your best friend as your passcode. A strong password combination should include upper case, lower case letters, numerics, and symbols. In this way, each and every file will always be double protected on your PC.
As far as laptops go, a similar thing applies to them. There are some differences depending on an operating system, though. For example, folder locks. Now, can you lock a folder on mac and Windows? Yes, both operating systems have the feature.
3. Use Two Factor Authentication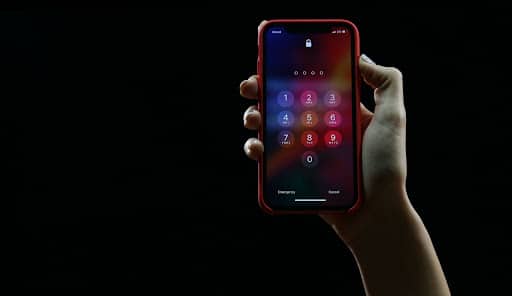 2FA is a double check on your identity when trying to log in from a different device. Your cloud account is used to a few specific device IP addresses, so when a hacker uses another device, you will get a notification asking for your permission.
4. Complete the Security Steps
Whenever you are setting up an account, you will always get an option to set up multiple security questions that will pop up whenever you try to log in or forget your password. With the help of the security questions, it will be easier for you to log in and more difficult for another intruder to enter your system.
5. Keep a Copy of All Your Important Files
You can take all the precautions in the world to protect your system, but due to some loophole, you might end up falling into a trap. If you have some highly volatile files stored in your system, you must always make an extra copy of those files on your hard drive.
6. Read T&C Before You Buy Cloud Storage
Many cloud storage applications take your data and sell it to third-party apps. So, if you want to make sure that there is no hole in your net, then take the time to read all the privacy and data protection legal issues mentioned in the information section.
7. Keep All Your Apps Updated
Often, systems start to hang, stop working and ultimately crash because the device or the apps installed were not fully updated. If you do not want to deal with the mess of a slow system, then make sure you take the required steps well in advance.
8. Use Encryption
If you want to ensure that no unauthorized access is given to any user apart from yourself and your trusted ones, it is best to encrypt your device or use a cloud with the said options. You will have the code, and no data will be produced to another user without the code.
9. Use Fingerprint Protection
There are a lot of new computers available in the market that have fingerprint protection as an option. If you set your device's password with your fingerprint, then no one else can clone it on your behalf.
10. Avoid Fishy Websites
The main reason for trojan horses lurking in and out of your PC is because you visit fishy websites and give them access to your data and information. To provide a safe environment for your computer and your folders, just avoid websites that look too reliable.
Final Words
If you keep all of these things in place while you work on your computer, then you will always be much safer than the people who don't. A few extra copies on your hard drive, a strong password combination, and an antivirus program to protect your computer from viruses and malware and all the other nets which might harm your data are all that you need.
The loss of data and information has and will always cause millions to companies and organizations who are at the receiving end of it, so make sure that you are not one of them.