Roblox is a brilliant online platform for gamers and game developers. With over 150 Million monthly active users, it has a highly active community. A great portion of that is children and teenagers. To protect them from encountering any unsafe or inappropriate item, Roblox has a feature known as "Safe Chat.". But what if you want to turn off Safe Chat on Roblox?
Is it possible to do that? When you turn off this feature, your account will switch to "Normal Chat" and there will not be any restrictions on the conversations. If you'd like to do that, we will explain how to disable the Safe Chat feature on Roblox here.
However, doing so, you'll be putting your account at the risk of meeting obscene texts.
What Is The Safe Chat Feature On Roblox?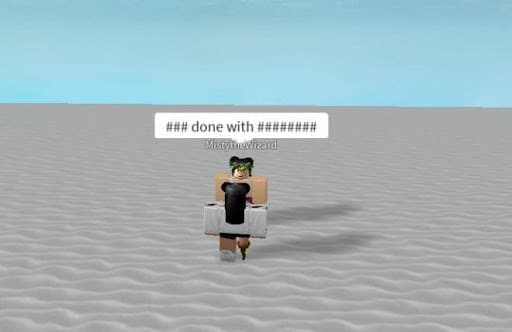 Roblox is a massive game development and gaming platform. When you join the platform, you can play games alone, create games, play with friends, and have a chat with your friends. The friends can include anyone on Roblox. Every player in every room has a chatbox available that they can use to have a conversation with other players. However, sometimes the players may take advantage of their freedom and send inappropriate messages.
To prevent this from happening, Roblox has a feature known as Safe Chat. It is a chat feature built to stop offensive and inappropriate messages from appearing in public games or in a minor's chatbox. Safe Chat is enabled by default for every free Roblox account. If the age used on the account is under 13, it is very strict and cannot be disabled. However, if the age on the account is 13+, then you can turn it off.
As Roblox is a kid-friendly platform, this feature allows parents to worry less about the safety of their wards. It saves the kids from viewing and learning any profane words.
What Is The Purpose Of Safe Chat?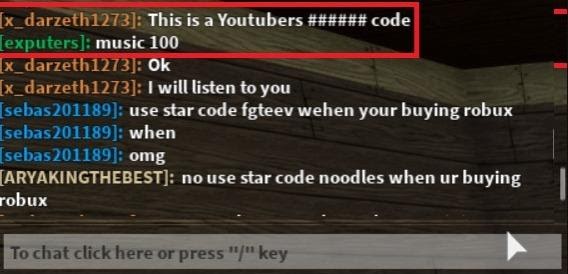 Roblox allows two types of communications, Normal Chat, and Safe Chat. The Safe Chat prevents player's, especially under the age of 13, from typing or receiving any custom messages that contain expletives or profanity. It remains strictly active until a Roblox user turns 13 years old. After that, one can think of disabling it. Safe Chat also removes the ability to chat with Guests.
You can only chat with the words marked on the Whitelist when it is enabled. If you'll try sending any word that isn't whitelisted, it will be automatically replaced with hashes (#). After disabling Safe Chat, one can use any word in the chat, except for the Blacklisted ones. The main purpose of Safe chat is to protect kids from sending or viewing any inappropriate message.
Can You Turn Off Safe Chat On Roblox?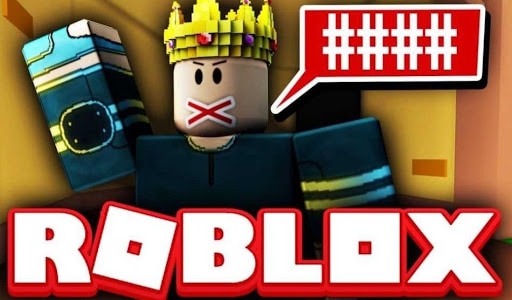 The Safe Chat is turned on by default on Roblox when you keep the age on an account under 13. However, when the user turns 13, it is automatically disabled and switches to "Normal Chat." If you have an account under the age of 13, you can't turn off Safe Chat on Roblox. Any attempts to do that would go in vain. But, if the age on the account is above 13, you can disable it.
If you have accidentally set the age on your account below 13, then you can't go back and change the date of birth. You'll have to wait for the age to turn 13 or just go and create a new Roblox account.
How to Turn Off Safe Chat In Roblox?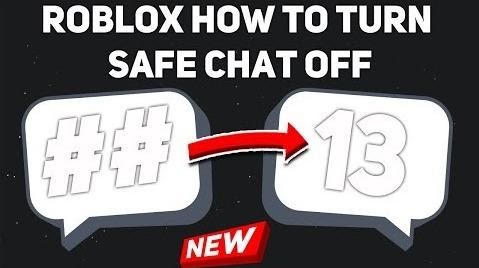 Turning off Safe Chat on Roblox lifts the chat restriction set by them on your account. Some advantages of disabling the feature include the ability to send numbers, chat with guests, sending any messages except for the Blacklisted ones, and chatting with your friends without worrying much. However, there are drawbacks as well. You'll be exposing your chatbox to profanity
If you've been wondering how to turn off Safe Chat on Roblox, here are the different methods you can use. Although if it is your child's account, I'd strongly recommend not doing that.
Method-1: Wait Until The Age of 13

The simplest way to disable Safe Chat is to wait until the age of your Roblox account turns 13. Before that age, you can't disable it. Once you are 13, Roblox automatically disables Safe Chat for you and switches to Normal Chat. However, if the feature is still turned on even after the account turning 13, you can do two things.
First, you have to check if you accidentally entered the wrong age on your Account.
Second, you can contact the Roblox customer support team to help you with the issue. If your appeal is genuine, they'll respond.
Method-2: Disable it With Your Parent's Email
If your parents have turned on Safe Chat for your Roblox account even when you are 13+ old, then you can use this method. However, you'll need access to your parent's email inbox to complete the procedure. Here are the instructions:
Step-1: Go to Roblox and log in to your account.
Step-2: After logging in, click on the "Settings" icon present at the top of the page. Next, choose Settings from the drop-down menu to continue.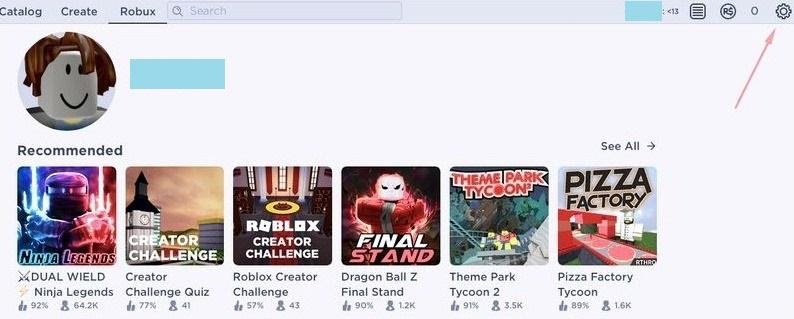 Step-3: On the Account Info page, go to the Add/Update Parent's Email Address section. Click on the "Update Email Address" option.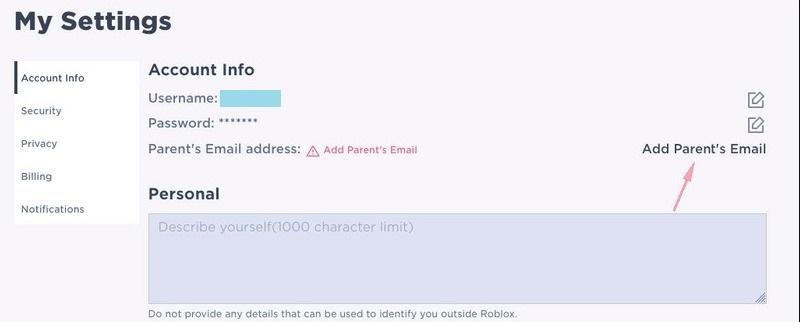 Step-4: Now enter your parent's email address and click on "Add/Update."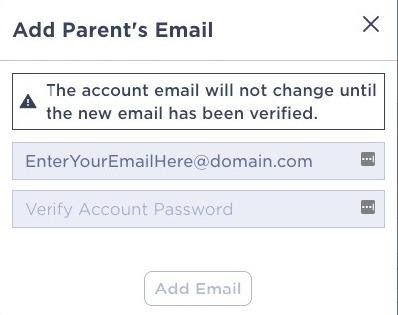 Step-5: An activation link will be sent to the inbox of the email you have entered. Open the email sent by Roblox from the inbox and click on the "Activation link." You'll be redirected to Roblox after clicking on the link.
Step-6: Now go to the Privacy Mode section on Roblox from your account. Here, find the Safe Chat feature and turn off its toggle switch.
That's it. This is how you can turn off Roblox safe chat by updating the parent's email address.
Method-3: Contact Roblox Customer Support
Another method to turn off Safe Chat is by asking the Roblox customer support team to do so. Follow these steps to learn what you have to do:
Step-1: Go to Roblox and log in to your account. Now navigate to the "Contact Us" page. Make sure you are still logged in.
Step-2: On the Contact Information page, you will see a form to contact the customer support team. You have to fill this form with the correct details and appropriate information.
Step-3: Firstly, fill in your name, Email address, and Roblox username.
Step-4: Next, head over to the "Issue Details" section and fill in the following details:-
What device you are facing the issue with: Select the device on which you want to turn off Safe Chat.

Type of Help that you need: Select the "Chat & Age Settings" option from the list.
Your issue: Select "Change Child Age" here.

Step-5: Next, you have to describe your issue in the Description box. You can completely make up the request. An example is available in the picture. Make sure you don't copy and paste it. Instead, make some changes as you have to appear genuine.
Step-6: After completing the form, click on the "Submit" button.

Step-7: Roblox will respond to your request within a day or two via email. They will provide you with instructions to disable the feature if they accept your appeal. Hopefully, you can turn off Safe Chat then.
That's it. Sometimes Roblox will reject your first appeal. If this happens, wait for a few days and submit another request.
Method-4: Create a New Roblox Account with Age 18+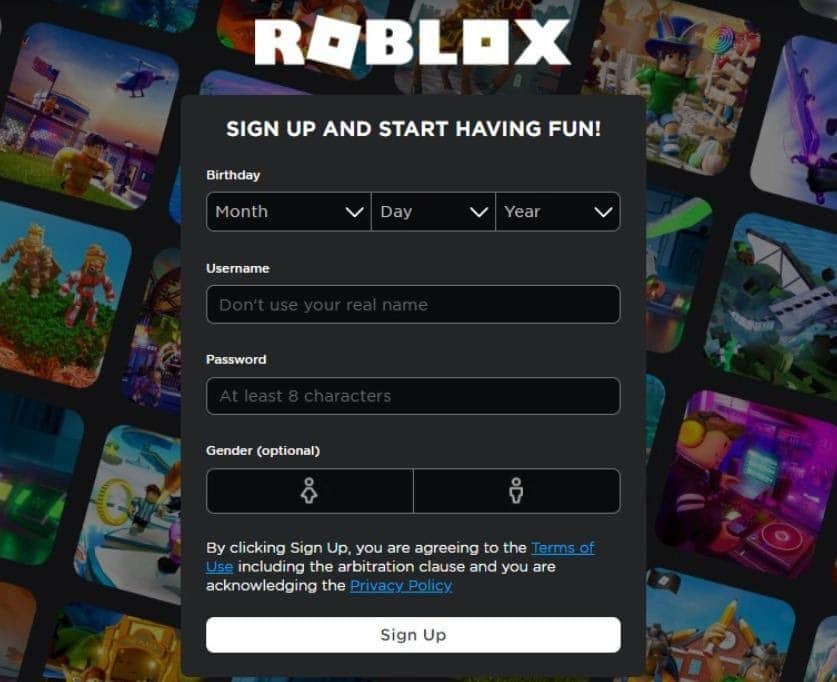 If you are still struggling with disabling the Safe Chat feature, here is the ultimate method. Just launch a browser and visit Roblox.com. You will see the signup form on your screen. Fill it but make sure you choose a date of birth that sets your age above 18 on the platform. You can set the "Year of Birth" to 2002 or before that.
When you'll create an account with age 18+, the Safe Chat feature will be disabled by default. You can also switch it on and off by using the methods above. Since creating a Roblox account is free, this is the simplest alternative to use Normal Chat on Roblox.
What Happens When You Turn Off Safe Chat on Roblox?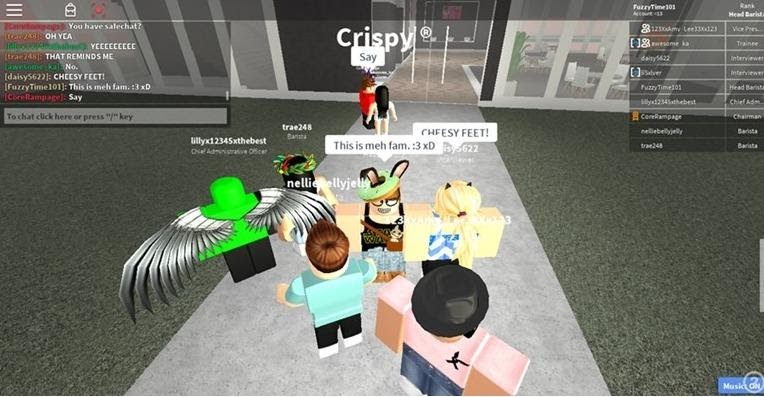 Safe Chat is a privacy and security feature on Roblox for parents to protect their children. When you turn off Safe Chat on Roblox, the protection limitations set on the account are removed. The chat settings switch to "Normal Chat." This means you can now chat with anyone on the platform, including Guests. However, you have to mark the players as Best Friends or Friends to chat with them if your age is between 13 to 18.
Turning off Safe Chat also lets you send and receive custom messages without censoring the words that aren't whitelisted. Although the Blacklisted words will still remain censored.
Safe Chat vs Normal Chat on Roblox
Here is a comparison between Safe Chat and Normal Chat on Roblox. It'll help you understand which one should you prefer.
| | |
| --- | --- |
| Normal Chat | Safe Chat |
| This chat mode is enabled for users above the age of 13. | This chat mode is enabled for users below 13 years of age. |
| In this mode, you can chat with Guests, send any type of texts and also receive them. However, words that aren't whitelisted will be replaced with hashes while the blacklisted words will be blocked. | In this mode, a user can only chat with his friends or best friends. He can't send or receive any message containing expletives or profanity. |
| It might expose you to risks. | It is very safe to use. |
Now you can decide which one is better. I'd recommend Safe Chat.
Final Verdict: Should You Disable Safe Chat on Roblox?
Safe Chat is a great safety feature by Roblox that protects children from connecting with possible threats, sending any obscene messages, and also viewing them. Even if you are above the age of 13, you should still stay protected online. Safe Chat helps you in staying safe on Roblox. That's why I'd strongly recommend keeping it enabled.
However, if you decide against it, you can use any of the methods mentioned above. It's your choice ultimately. That's all for this post. I hope you have figured out turning off Safe Chat by now.