Financial technology companies have recently thrown their hat into the student debt ring and this is great news for borrowers, especially those looking to take a more aggressive approach towards freeing themselves from this debt.
Fintech ventures attempt to target a portion of the population that is seemingly underserved so regarding student debt, this might mean those with delinquent payments or who have defaulted on their loan obligations altogether.
The biggest advantage to using a technological approach towards student debt management is that you have options that are not limited by location, circumstance, or other limiting factors.
Since this relief can come in the form of an app or website there is a convenience factor that is undeniable.
1. Refinancing
If you are thinking about refinancing your student loans to get ahead, that is a smart choice. With interest rates in constant motion, it is possible that the rates assigned to your original loans terms can now be modified to be more favorable.
Credit score and overall financial history plays a large part in establishing the terms of your refinance, and if some time has passed since you first began your repayment and you are in good standing this is going to benefit your result.
You can use a guide on how to refinance your existing private or federal student loans into a new loan with a private lender to save money off your monthly expense.
There are many platforms with refinance rate comparison tools available now to make this process easy and most importantly, accessible. As a consumer, a simplified process that does not leave out the important details can lower the intimidation factor involved with approaching a new process.
2. Break With Tradition
Startups are entering the student loan space with new approaches and solutions that break away from the traditional ones you may already be familiar with. This is good news because as the rest of the world moves forward in terms of innovative financial processes, why shouldn't your student loans move with them?
While few newcomers to the scene will underwrite your student loan, they will help with consolidation and refinancing as previously mentioned as well as payment process and account management.
Giving your business to a modern company comes with modern amenities, like digital support. Many of these new businesses also have apps available for their customers complete with every bell and whistle you could hope for. 24-7 customer service capabilities, auto payment programs, and even discussion forums that link you to other borrowers are all examples of offerings that can accompany a non-traditional path towards managing your student loan debt.
3. Go Mobile
Your smartphone is probably close to an additional limb at this point, so take advantage of your connectivity by adding your smartphone to your overall student debt management strategy. Of course, there are apps related to automatic payments and refinancing, but did you know there are also apps that can help you allocate money you would otherwise not notice towards your student loan payments?
Companies have recently put out platforms that include programs to offer things like a round up process. Basically, the app takes your spare change from everyday purchases and applies that money to your student loans. Broken down piece by piece this may feel insignificant but over time, the rounded-up totals from money you are spending anyways can take hundreds of dollars off the balance of your loan.
Debt payoff assistants are also becoming increasingly popular with the rise of the tech presence in the student loan arena. Primarily focused on the snowball method of debt management these apps can help you identify how your outside debts and those payments are affecting your student loans. Even though your debts may be spread out across various areas, you, and your responsibility to repay them is the common denominator and these apps help give you a frame of reference of how they can all separately exist inside the same space.
4. Educational Insight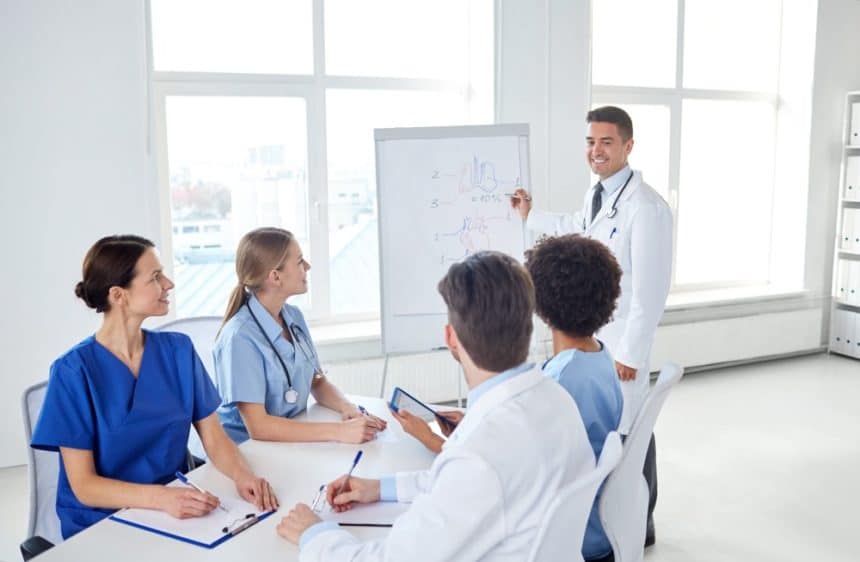 A huge part of overall financial health is financial education. You must understand your personal finances and how the financial world at large applies to your personal scenario. Fintech can make learning easier for those who are just starting out as well as those with a more advanced knowledge base. Everything from a simple web search session to subscribing to a podcast can add to your money smarts.
Formally money was a taboo topic and discussions were limited in terms of who was willing to discuss what. As of late that stigma has started to lift and some of the most money savvy are now willing and best of all, eager, to share with you everything they know so that you can level up right alongside them.
Even social media can positively impact your relationship with money. Best of all, many of these educational platforms are free. Be aware that of affiliate links and understand that some of your favorite online gurus may be paid to mention certain businesses over others, however that does not discount them presenting you with the information about the services they provide in a general sense giving you a chance to both learn but still make your own final decisions.