Going full-time into real estate development has been an extremely successful endeavor for Jerome Karam. As the founder and operator of JMK5 Holdings, LLC, he has impacted several different communities in Southwest Louisiana, as well as the Greater Houston area in Texas.
With more ongoing projects than ever before, Jerome Karam relies on what he's learned in the past to stay successful. While it's impossible to do everything perfectly, each new project has higher and higher expectations. Drawing inspiration from some of the best-received projects in his portfolio helps.
1. Mainland City Centre
Texas City, Texas, saw The Mall of the Mainland turn more and more into an eyesore like many other malls around the United States. It had its peak in the 1990s, but it slowly started to lose tenants by the start of the millennium.
In the mid-2010s, The Mall of the Mainland officially closed at doors. Despite a prime location, it was no longer feasible to run the mall in its current state. Jerome Karam came in, purchased the mall, and started the transformation process.
It took years to build up gradually, but the Mainland City Centre is now a thriving area once again. There's a wide array of tenants bringing in people of all ages seven days a week. It's helped give locals a quality place to shop.
People passing by on busy roads can also enjoy what's offered. There's always a bit of a work in progress as tenants come and go, but it's much busier with a bright future ahead.
2. Falstaff Brewery
There's quite a bit of history located on the site of the old Falstaff Brewery. At its peak, it was one of the most productive breweries in the United States. As time went on, trends changed, and the building was left unused and up for sale.
Despite a great location on Church Street in Galveston, Texas, no one was making use of the building. Karam decided to change that when he made the purchase and saw a bigger opportunity to do something.
Currently, the building is split up to serve three different types of businesses. There is climate-controlled storage indoors, a boutique hotel with 110 rooms, and a venue to host parties, weddings, and other events. It's found so much success since opening up with its new look that it's helped revitalize the surrounding area.
3. Bigger, Bolder Future Projects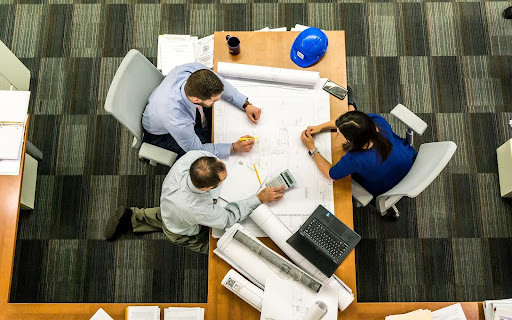 Jerome Karam's confidence in taking on new projects has his entire team excited. They continue to stay active in communities with which Jerome Karam feels a connection. Attempting to venture outside of his core would take away one of the benefits he has in knowing the community and what they want.
4. Gulf Greyhound Park
Gulf Greyhound Park couldn't find a way to survive the COVID-19 pandemic. Closing in the summer of 2020, many in the area were devastated that a major form of entertainment with close to three decades of history no longer existed. A few interested developers considered the property, but Karam ultimately won the opportunity to make the purchase.
It didn't take long for Jerome Karam to come up with an idea to make the property something new and exciting. Entertainment will still be a major theme, as it's planned to be an event center and arena for the region.
Ultimately, Karam hopes that the venue will bring in top-rated entertainment options. Concerts, events, conventions, and more can all utilize the property. With little competition in the immediate area, this Vegas-style event center has the opportunity to thrive from the very beginning. Karam strongly believes in the potential of the venue and everything it brings to the table.
5. Karam Lofts
Lofts have played an important role in housing for a very long time. Jerome Karam has worked on quite a few residential real estate projects in the past, but finding the opportunity for smaller properties with potential for lofts has always been enticing.
Currently, JMK5 Holdings owns two buildings. The hope is to add more when the right opportunities arise. There are Karam Lofts in Galveston, Texas, and Lake Charles, Louisiana. Getting the right process down is key, as it will help speed up the process to build future options down the road.
What Keeps Karam Motivated?
All these real estate redevelopment projects started by following a passion. As a lawyer working in personal injury, Karam decided to turn his passion into his full-time job. He left his successful practice and put all his focus on JMK5 Holdings.
Every developer has a unique opportunity to make an impact on a community. The projects Karam takes on are all local to him, which is important in building trust within a community. Instead of being a faceless developer showing no remorse when ripping down historic buildings, Karam wants to repurpose buildings that have sentimental value to the entire area.
Each new property is carefully selected, but Karam hopes to increase the overall workload more and more. Getting assistance from his wife Leslie and their five children helps out tremendously. He's built a reputation with local government leaders as someone who truly cares about a community and wants to see others thrive. Getting an opportunity to salvage as much as possible and save money by utilizing existing buildings helps keep everything affordable.
Want to keep up with all the current projects of JMK5 Holdings? Interested in learning more about completed projects? They document everything on the website jmk5holdings.com.