Wedding date, check! Dream wedding venue, check! Pinterest mood board, check! Budget? This is what needs our attention.
Weddings require money no matter how intimate it is, but you can fulfill all your wedding wishes without compromising on class. How? Getting free wedding stuff is the answer to having a memorable big day on a budget.
From free planning communities to websites, invitations, and more, see our huge wedding freebies list.
1. Freebies for bachelorette and bridal shower
Planning a bachelorette or bridal shower puts you under pressure because of high expectations. You need all the help and free wedding samples for bridal showers will rescue you from the deepest ends. We compiled a list of popular materials that you would need to pull it off.
The best part is that you can find them on Google with ease. See them below.
9 Printable Bachelorette Party Invitation Designs from The Spruce
Free Printable Bridal Shower Games from ModernMOH
Free Bridal Shower Invitation Printables from Greetings Island
17 Free Stag (Bachelor) Party Game Downloads from Stag Web
24 Free Bachelorette Party Printables from PopSugar
Bridal Shower Red Umbrella Invitation Template by download + print
2. Wedding registries for free
Top of our goodie wedding boxes are the free wedding registries. Using wedding registries is a win-win for the guests and the couples. No one needs to drive a distance to manually choose items and add to their wish lists.
You can do all that from the comfort of your homes. Also, these registries have perks like free gifts for brides, discounts, vouchers, and more. Each wedding registry is unique in the way of operation, however, they are all free and offer freebies.
So check out these platforms and see what registry suits you best.
Freebies and Discounts by Crate & Barrel
Free Wedding Registry Gifts by The Spruce
Freebies and Completion Incentives by Bed, Bath & Beyond
Completion Discounts by Amazon
Registry Completion Discount by Target
Post-Wedding Discount by Zola
Completion Discount for 6 months + Possible Gifts by Sur La Table
Freebies and Completion Incentives by Williams-Sonoma
Freebies and Newlywed Discounts by Macy's
3. Wedding websites for free
One of the best freebies for brides is the wedding websites for the modern and digitally inclined women.
These websites are free wedding stuff that brings all your big day information under one roof while carrying your guests along.
They help manage your registry, gallery, wedding details, rsvp lists, and even have sections for interaction among guests. Beautiful! Look out for these free websites below.
Zola
Zankyou
Blogger
Luvbirds
Joy
Wix
Minted
WithJoy
Wedding Wire
Basic Invite
4. Free stationery design
Wedding stationery is like the bedrock of wedding details from fonts to images and colors. So who wouldn't want free bride stuff like printable stationery?
There are tons of free downloads and templates that you can explore. However, while it is time-saving and wise to contract your wedding stationery to professionals, doing it yourself channels your creativity.
So if you are in and hands-on, see some wedding-free samples to try.
Free Editable Wedding Invitations from template.net
196+ Free Save the Date Designs from Canva
Free Engagement Party Invitations Downloads from Greetings Island for engagement freebies.
39 Free Wedding Invitation Templates by Cards and Pockets
31+ Pages of Free Wedding Stationery Downloads from Canva
100+ Free Downloadable Wedding Invitations with Matching RSVP Cards from Greetings Island
80+ Wedding Thank You Card Templates from Canva
100+ Free Online Wedding Invitations from Punchbowl
High-Quality Stock Images from Pixabay
Font Identifier from Identify Fonts
Color Finder from Pantone
Monogram Maker from Sun Catcher Studio
5. Wedding day printable freebies
One of the biggest challenges of planning a wedding is creating a conclusive checklist that suits your wedding template.
And on this matter, there is free wedding stuff to help you scale through the hurdles of creating timelines, planners, and event sourcing for free wedding decorations, prioritizing tasks, and more.
Some of our viable options include…
Planning Timeline and Checklist from BSB
Wedding Planning Checklist from MagnetStreet
Planning Survival Guide from Bridal Fantasy
Hand Lettered Seating Chart + Free Printable from BSB
Wedding Planning Binder Download from Botanical Paper Works
Perfect Wedding Planner PDF from basic invite
6. Free wedding apps
One of the ways to make your life easier during wedding planning is to get free wedding items like apps.
These apps will guide you through things like organization, budgeting, seating plans, look books and inspiration, registries, and more.
See some of our phone and tablet-compatible app curation below.
iWedPlanner
Tie The Knot
LadyMarry Wedding Planner
Table Plan
Wedding Countdown
Wedding LookBook
Honeyfund Wedding Registry
7. Free wedding planning tools
There is a whole free bride box of wedding planning tools from ebooks to catalogs and more that are very informative. You can get these free wedding stuff from experts at little or no cost.
While many of them are easily accessible online, you can take advantage of the 30 days Kindle Unlimited access for others. See some selections below.
Planning A Destination Wedding E-book from The Perfect Wedding Guide
The Elegant At-Home Wedding E-book from QC Event Planning
The Ultimate Wedding Guide E-book from All Free DIY Weddings
Invitations by Dawn catalog
David's Bridal Bride Guides
Oriental Trading Wedding Catalog
8. Free wedding planning community
There is nothing more beautiful than sharing your wedding planning journey with other brides who have similar budgets.
Such communities are where you will learn how to get free wedding items. As a bride, you will gain plenty of advice, ideas, and resources.
There could even be bride freebies from one woman to another. Some communities of repute include…
Free Online Wedding Planner by planning a wedding
Free Online Wedding Planner by The Knot
The Budget Savvy Bride wedding community
Wedding Wire
Planners Lounge
Have you been thinking of how to get a free wedding bag of goodies without much effort? Here is your chance. Check out this post for unique free wedding stuff ideas from websites to apps, printables to planning tools, community, and more.
These freebies will help you save money while ensuring your vision stays intact. They are also digital, so you don't have to skip work or move around a lot, as you plan your big day.
[su_box title="Author Bio: Anastasia Beluschenko" style="glass" box_color="#d3e8f0″ title_color="#010101″]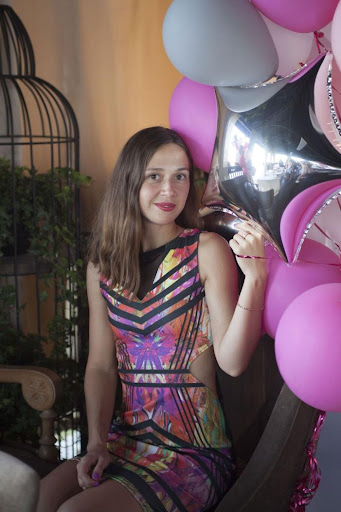 Anastasia Beluschenko, with a specialty in wedding dresses, joined Wedding Forward over five years ago.
She knows everything about wedding dresses from styles to trends, fit, and designers.
Her great sense of style makes it easy for her to expertly predict the newest and hottest wedding dress trends. For leisure, she loves court tennis and stretching. [/su_box]