Long-haul trucking has many opportunities for career advancement and security. Unlike most 9 to 5 jobs, being a long haul trucker means that you can set your own schedule for the most part. While your destination and driving hours are predetermined, how you spend those 8-10 hours is up to you.
What is Long-Haul Trucking?
The term known for the type of trucking in which the drivers spend the nights away from the home because they have to do a service for a long journey of hundred miles, during this, drivers have to spend the night time in their cab.
Generally speaking, a truck driver may drive from one end of the country to another in this condition. Many truck drivers also opt for the tripping scenario in which they spend approximately one or two nights away from home, while some other drives are outside their homes for weeks or fortnight duration.
In a long journey of long-haul trucking, there might be the possibility of multi drivers (at least two), and both share the cab alternatively. The drivers required for the long truck driving are mainly according to the cargo experience and its relevant fields and one more important thing that the drivers tend to stay away from the homes for at least couple of weeks.
Is a Long-haul Truck Safe for Me?
Long-haul trucking has brilliant opportunities to make a career developed and security concerns due to the very high demand of truck drivers.
Before choosing a career as a truck driver, you must first observe few things:
Are you capable of making your attitude and lifestyle like a truck driver or not, and challenges you have to face in your daily routine on the roads and much more.
Through long haul trucking, you will almost every state of the country. Many people get inspired through this and select their career inlong-haul trucking.
There are many benefits through which long haul truck driver can enrich themselves like a dynamic and attractive salary.
When we talk about salary package, usually, the national salary package is approximately $50,000. It is not fixed; some companies facilitate their drivers even more, including health facilities to their families.
When we talk about the importance of long-haul truck drivers, they play an essential part in the national economy through transporting system.
What Does A Long-haul Truck Driver Means?
The driver who moves the long truck for hundred miles without any stop and can stay away from home for many days, that kind of driver is known as long haul truck driver, and they transport many kinds of goods and cargo very quickly from one corner of the country to the other. There are many drivers which offer international transport system, and the best example is Mexico and Canada.
They work for a long day, approximately 13 to 15 hours with very had work, it is essential to note here that the drivers must take a break of approximately 10 hours before going for a drive, life on the road is quite complex as compared to the life in the office or home, this is because:
Variable driving schedules
Long working hours
Quite simple and short physical activities
Minimal access to healthy food and drinks
A lot of stress
Other than mentioned above, the drivers may face some health issues as well, like:
Lack of walking and exercise leads to a heart attack.
More chances of the diabetes
Psychological impacts, the tension of families.
Most drivers of the haul truck work in groups arranged by third party companies. The organizations aim to deliver quality goods throughout the country. In this way, the drivers help the national economy developments countrywide.
An owner-operator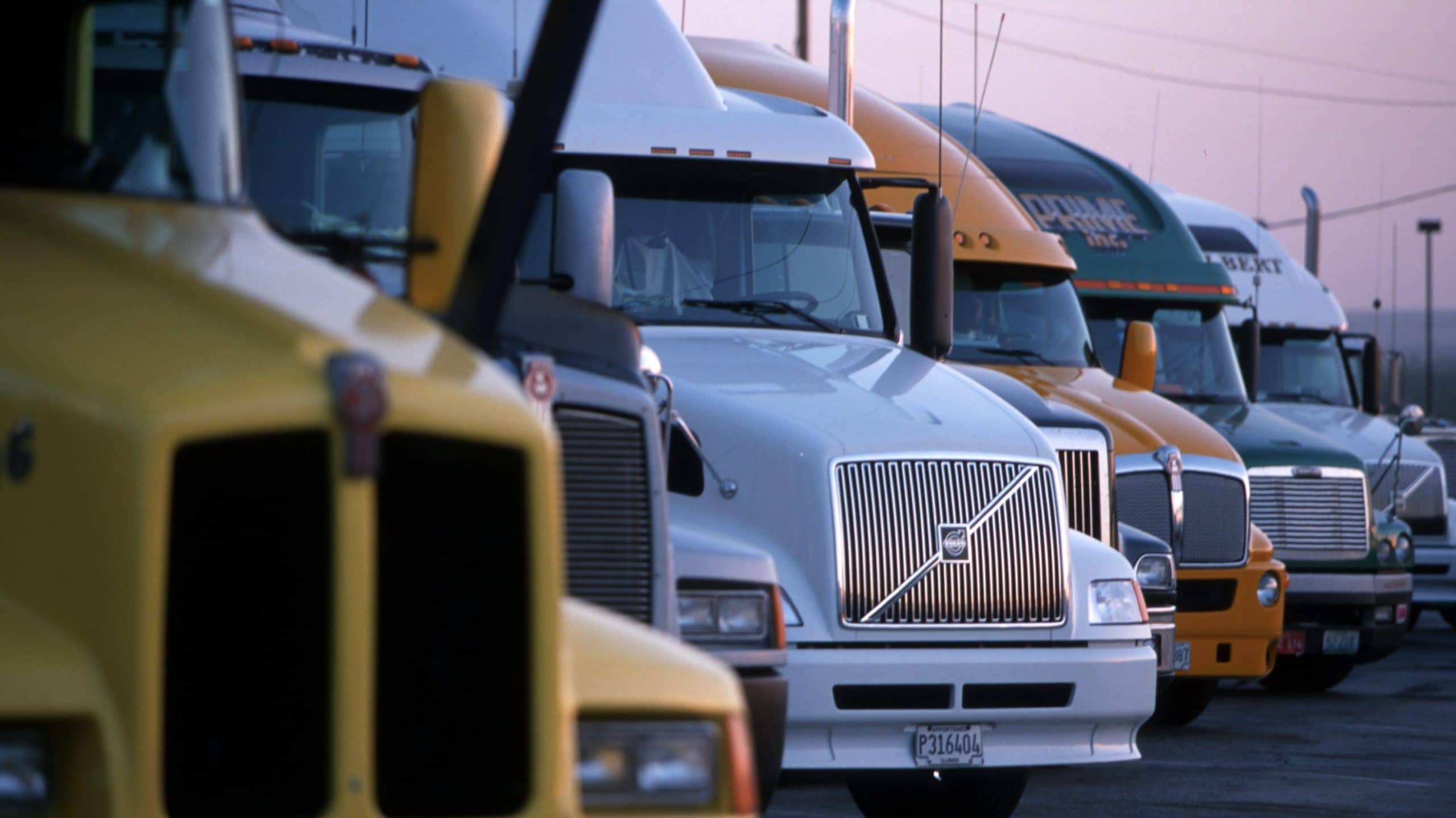 The other opportunity available for long-haul truck drivers is to become owner-operators. It is clear from the name that these drivers generally own a truck and drive themselves to ship the goods by themselves. However, they can make small teams as well to deliver quality orders.
The considerable benefit of the team for the owner-operator is that they can engage other drivers on duty, and eventually they come back to the home. Generally speaking, the owner-operator may be a boss of their own, or they can save the fixed hours for the work; they do not work under the custody of any other employee.
Owner-operators may work as fleet managers, and then we may say that they are responsible for purchasing their vehicle insurance and work more prominently. In this way, the operators get the income many times compared to the income in someone's custody. There is another scenario also present, in which a large fleet also partner with the owner-operators.
What is the Difference between Short-haul Driver and Long-haul Driver:
It is essential to note the difference between these two phenomenons before choosing anyone for yourself as a career. So now let's discuss some essential points which make a difference.
[su_table]
| | | |
| --- | --- | --- |
| Drivers | Short-haul Driver | Long-haul Driver |
| Range |  200 to 250 miles | More that 300 miles |
| Service Type | door to door service, narrow streets | No door to door delivery |
| Deliveries per day | Minimum 3-4 | not delivered one delivery per day |
| Spent Time on Roads | Less | More time > 1 week sometimes |
[/su_table]
1. Distancing Factor
The vital difference between these two is the distancing factors, so short-haul drivers generally drive and access the service in the range of 200 to 250 miles; conversely, the long-haul drivers drive the truck and access the services more than 300 miles.
2. Goods Delivery
Short-haul drivers drive in narrow streets, and door to door service is possible, and they deliver a maximum of 3 to 4 deliveries per day, while long haul drivers have not delivered one delivery per day.
3. Time Spent On Roads
Finally,short-haul truck drivers spent relatively more little time on the road away from home.
Challenges Faced By Long Haul Truck Drivers:
When you are reading this article, at the same time, millions of long-haul truck drivers are driving on the roads. These are the unsung heroes of society. But, as we have highlighted earlier some challenges at the start of the article, now let's discuss each one by one:
1. Irregular Schedule
The most diverse problem and challenges faced by long haul truck drivers are that they don't have any specified schedule for working. This kind of jobs vary according to the road traffics and schedules so we may say that there is very much unpredictability. You don't know when you will back at your home and what will be your next destination.
2. No Time for Family and Friends
This is the other major challenge faced by many drivers that they don't give proper time to their children, family and friends, and it is very heartbroken that you don't have any other in your home to work with you and support your family, you have to go away from your family to do best for them.
3. Not Fixed Salary
May companies offer their drives according to the distance travelling and are on the amount of work you do, and it means more work you do, more pay you will receive. In this case, it is not very easy to manage and predict the exact amount of salary.
4. Health Issues
During driving, you have to sit at one place for many hours without resting and walking. It lasts a diverse impact on the driver's health and ultimately causes many diseases like heart attack, diabetes, backache and stress.
4. Fuel costs
Tractor-trailers can absorb more than 20,000 gallons of diesel per year, or so the price tag is very important.
Trucking companies typically offer their drivers designated credit cards to use when buying fuel, however diluting prices are among the largest costs for owner-operators.
1 simple way to save money on fuel would be to drive better. By maximizing course strategies and reducing idling time, the motorists can spend less on gasoline and boost their carbon footprint.
5. Hours of Service (HOS) compliance
Hours of Service (HOS) regulations and guidelines are in place to help OTR truckers manage their hours so they can reduce fatigue and prevent accidents.
HOS rules dictate how many hours truckers can drive at a time and the length of rest periods between journeys. For a complete rundown of the regulations, check out this free guide.
Trucks are required to use electronic logging devices, also known as ELDs, to track vehicle activity like engine performance. This ensures that drivers comply with HOS regulations and rest when they need to.
6. Rejected Shipments
OTR truckers sometimes face rejected shipments. There can be a host of reasons that clients reject shipments, from improperly loaded or spoiled goods to delayed deliveries. Shipments can be worth thousands of dollars, and it can be devastating to the owner-operators that have to absorb those costs.
Each type of rig and shipment has different loading considerations. Flatbed loads need to be carefully secured since they are exposed to the open air. Drivers may need to put tarps over them if exposure to rain and wind could damage the goods.
On the other hand, refrigerated loads on reefer trucks need careful temperature monitoring throughout the journey to ensure that the goods don't spoil during transit.
Rejected goods can cost fleets hundreds of thousands of dollars and damage client relationships, so truckers can benefit from Samsara's real-time temperature monitoring system to alert them to any risks.
How do I become a Long-haul Trucker?
Think about a rewarding career in the open road within a OTR trucker in case you enjoy the freedom of life in the road. The very first step would be to apply to some trucking school. These schools train you on handling big rigs and prepare you to receive your commercial driver's license (CDL).
Some businesses require drivers to have a high-school degree, but this is the sole certificate you want to start long-haul trucking.
You will often utilize a driving coach in your very first employer after CDL training college. You will learn from a seasoned driver and follow along on excursions. This is sometimes challenging since motorists tend to be more comfortable with loneliness, yet this training offers invaluable real-world encounter.
New truck drivers frequently need to pay their dues to get a couple of years to obtain expertise. Business fleets will frequently assign newer drivers at the most attractive and lucrative loads. Considering these drivers have not verified trust with much more precious cargo, it is a means to find out when you've got the ideal attention and maintenance to handle larger loads.
What's the Future in Long-haul Trucking?
If you think OTR trucking is right for you, find a training school that appeals to you and apply today. It may take you a little while to get started. But once you drive, you'll find yourself a part of a dedicated trucker community.
As an OTR trucker, you'll traverse the continent facilitating supply chains for critical goods and products. It's rewarding work that you can shape into a lifelong career.
Whether you work as an owner-operator or part of a larger fleet, you'll learn and grow as an OTR trucker. Samsara offers a suite of telematics solutions specifically for OTR truckers, so we'll support you every step of the way.
Conclusion: 
When we talk about the future scope of this profession, there will be many opportunities raise in the upcoming future as mostly the world is going to shop everything online. For this, the companies will engage and regularize more employers. Hence, we may say that the future of these drivers is secured and safe.