The appeal of slot machines lies in the fact that they do not require special knowledge or skills to play. It's all about luck, which means that anyone who bets has the same chance of winning.
However, the fact that the player has no control over the outcome of the game is discouraging some potential next-generation players. Noticing a preference for skill-based entertainment among young people, popular Australian online casino operators are considering a new strategy for gaming.
They are trying to add skill-related elements to slot machine games. Thus, operators and software providers try to attract a younger audience with Skill-based online slots.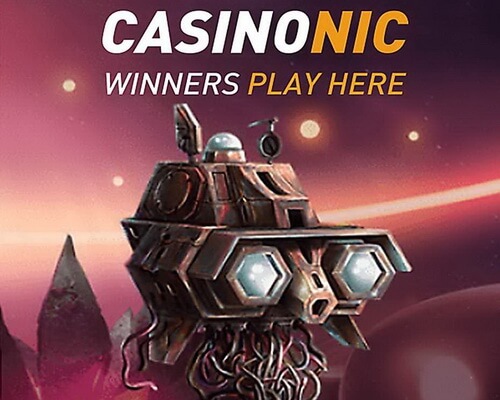 Gamification At Australian virtual casinos
For several years now, gamification has been an important criterion for online casinos around the world. And to date, some online slots became more like video games than gambling entertainment.
With the addition of skill to the gameplay, little will be left of the old slot machine. The control element, whether illusory or not, will attract new players.
This is especially true for those who prefer video games, or blackjack (which, by the way, you can play here – www.casinonic.com/en-AU/games/blackjack) where some kind of strategy is usually used.
The player begins to believe that his skill can bring him constant profit from gambling. This format of games seems to be quite realistic in the future. There are already many games in the world with elements similar to video games and they are becoming more and more popular.
Today, many online casinos have a variety of slot machines with video game elements that classic slot machines have never had. These are different functions.
For example, games like Castle Builder and Aliens offer multi-level gameplay. It has been borrowed from other arcade games. The above video slots have bonus features that allow the player to choose from several types of bonuses.
This affects how the player gets to play in a few free spins. In a sense, this is not exactly random or luck-based gameplay. The user chooses the way to play, even if its number is limited.
Max Quest: Wrath Of Ra slot
However, all of these examples are nothing compared to the recently released slot machine from BetSoft. BetSoft released Max Quest: Wrath of Ra slot. It is extremely difficult to call it a slot machine in the usual sense. Players are still betting in the hope of winning real money.
However, the game is simply not on par with what Australian online casinos currently offer. In this video slot, players can freely choose which enemies to attack, how to do it, and which weapon to use. If all online casino software were like this, young players would immediately rush to place bets.
So far this slot machine is pretty hard to find in most AU casinos, but several trusted brands like Casinonic, already have this game in their portfolio.
Besides the novelty of the video slot, there is also a danger here, as such a game will amaze the minds of young and even underage players. This kind of software can add gambling addiction to players who are too young.
Regardless, even UK regulators have to find a way to get around them or enact the necessary regulatory rules. Perhaps as early as next 2022, players will be able to play more slot machines similar to Max Quest.
As the gambling industry develops steadily, the governments of many countries will also have to take note of this. Otherwise, the country will lose players who prefer to play in Australian Online Casinos outside their jurisdictions, and this, in turn, is not beneficial for the treasury of any state.