Rasha Thandani, a big upcoming name in the Bollywood industry, because of her mother Raveena Tandon (superstar of the '90s Decade), and her father Anil Thadani is a famous film distributor.
Now, people are thinking that like her parents she will be the upcoming star and earn her name and fame in the Bollywood world, as like her parents did.
Table of Contents
Wiki/Biography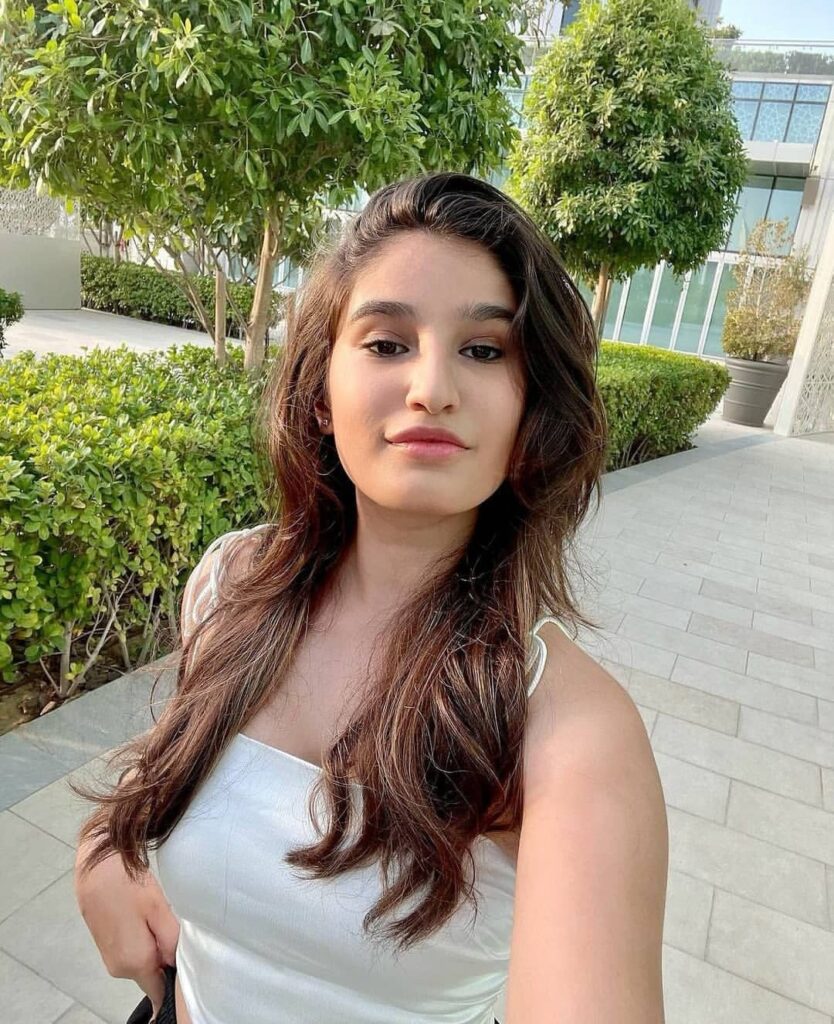 Rashavishakha Thadani is the name of the biological daughter of Raveena and Anil Thadani.
Now she's doing her study as well she's taking Acting and Drama classes as she chooses Acting as her profession and Career.
| Wiki/Bio: | Details: |
| --- | --- |
| Full Name | Rashavishakha Thadani |
| Profession: | Student, Actress( Will Launch…) |
| D.O.B | 16/03/2005 (18 Years Old) |
| Nationality/Religion | Indian/Hindu |
| Zodiac sign | Pisces |
Rasha thadani Age:
18-year-old, Rasha was born in Mumbai, on 16/03/2005.
Her Career, Movie Debute & Net-Worth:
Rasha's early schooling and Cambridge IGCSE exams were completed at Dhirubhai Ambani International School, Mumbai.
Cambridge IGCSE (International General Certificate of Secondary Education)
Further studies information is not available now
Rasha has not started her career yet but she will appear in films soon.
According to The Economic Times News, Rasha Thadani will make her Bollywood debut soon. Ajay Devgan is going to launch two new actors – Rasha Thadani and his nephew Aaman Devgn in the industry with his upcoming film. The name of the movie is not leaked yet.
Raveena Tandon's daughter Rasha Thadani will make her Bollywood debut with Ajay Devgan's nephew Aaman Devgn, according to reports.https://t.co/DJuVbpkkkQ

— Economic Times (@EconomicTimes) January 21, 2023
Her Family & Photos:
If we are talking about her family and friends, she has all in his family just like a normal Indian family like – Parents, grandparents (both maternal and paternal), siblings, and her cousins and friends too.
So, let's meet all one by one –
1. Her Parents
As you already know her parents but once more we can mention for your knowledge –
Her Father – Anil Thadani and her mother Raveena Tandon, I don't think to tell you more about these two, you already know more about them than me (just joking, don't take it seriously…).
2. Her Maternal GrandParents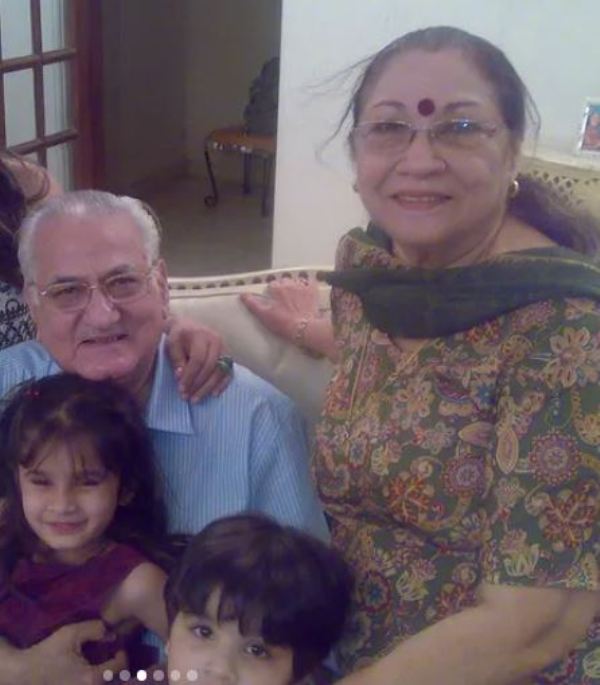 Ravi and Veena Tandon is her maternal grandparents. Late. Mr. Ravi Tandon was a producer, was died on Feb 2021.
3. Her Siblings
Rasha has a younger brother, Ranbirvardhan Thadani. She has 2 elder sisters, Pooja and Chhaya who were adopted by Raveena in 1995.
Interesting Facts About Her
Rasha Loves enjoys singing and playing musical instruments.
She said, her love for music, dance, art, and theatre is something that she got from her maternal grandfather, Ravi Tandon, who was an Indian film director and producer.
Raveena Tandon feels proud on Rasha, when she owns a black belt in the Korean form of martial arts, Taekwondo, which she won in 2021.
She is a dog lover, and she often posts pictures and videos with dogs on her social media accounts.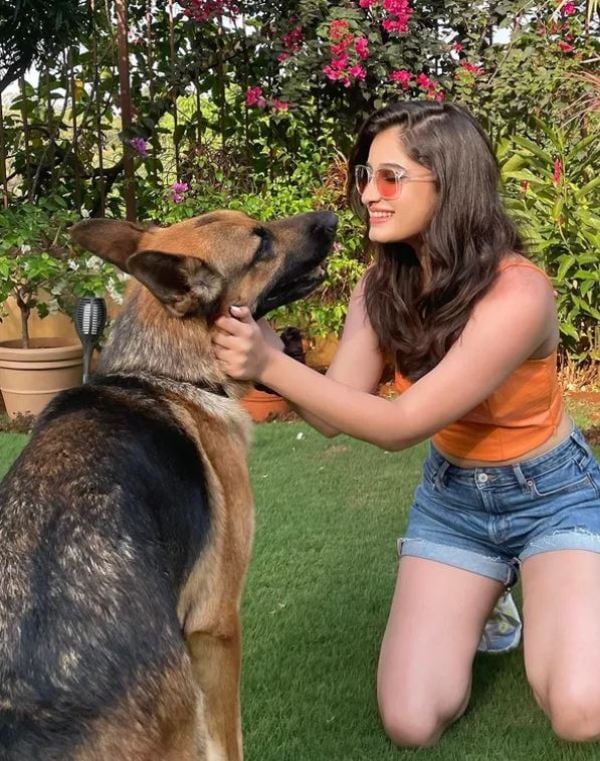 Raveena Tandon has her daughter Rasha's Kundli name, Vishakha, tattooed on her back.