When searching for information about how to create a professional resume, you will discover that there are many tips, tricks and techniques involved. Some of these are obvious, others less well known.
One of the things that are less well known is what kind of format to use. In this article, I'll briefly explain some of the main formats and their pros and cons.
Hopefully, by the time you have finished reading this, you'll know whether it's better to follow one format or another.
How To Create A Professional Resume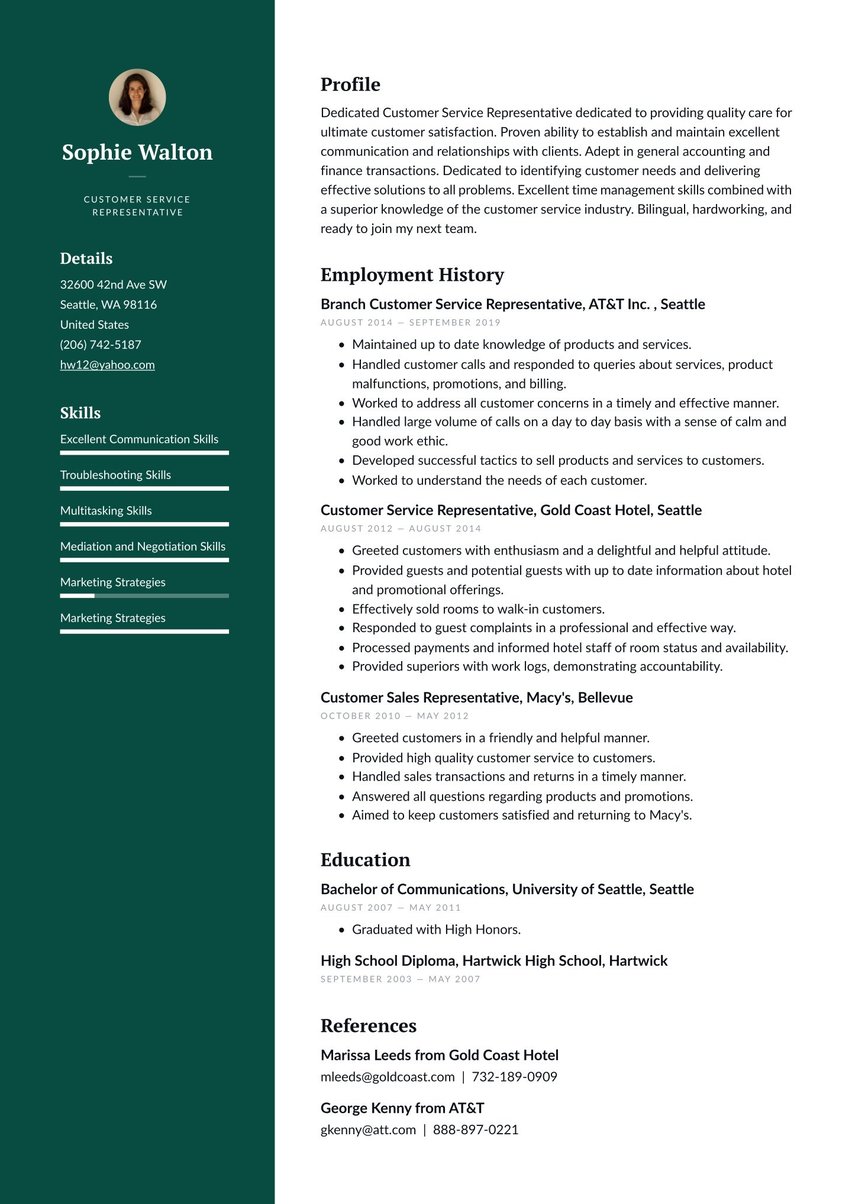 Most professionals will advise that you use a professional resume format that is based on what kind of job you're applying for. If you're applying for a low-level job such as an office clerk or salesperson, a reverse chronological resume might be the best option. This type of professional resume uses a reverse-chronological method to list your achievements and other traits. Using this format makes it far easier for employers to assess your worth. In the long term, this is probably the best option if you want a serious chance of getting the job you want.
A combination resume format, meanwhile, can be thought of as the more "normal" resume style. It still lists your experience (employed or otherwise) in chronological order but then highlights your most valuable skills and achievements.
For example, let's assume that you're applying for the position of graphic designer. The job description should clearly state your skills and qualifications, but if you have some particular, specific talents in mind, using a combination resume format could really help you stand out.
Let's look at some common formats that combine different styles of design.
Graphic Designers –
Uses a graphic designer resume is fairly easy since the most important information will be listed in bold. Highlighted titles, relevant work experience, and your latest accomplishments will help your potential employer see that you're a quality choice for the job.
If you've had any design work on any projects, highlight these, too. Most graphic design jobs require a certain level of experience or proficiency in the field, and so a designer resume should include this information.
However, some designer job seekers focus entirely on their work experience, leaving out the graphic design experience. Use your skills and references wisely, but list your work experience first.
Action Items –
Most people put very little thought into the action items in a resume, but this needs to change if you're serious about landing a job. Instead of listing your job history in reverse-chronological order, list them in reverse, starting with your highest paying jobs and ending with the lowest paying.
You can use bullets to create a more focused experience section that lists all of your relevant work experience, including all positions you held, in alphabetical order.
What's the Best Resume Format?
Another important resume tip is to be as clear and concise as possible in your cover letter and in the text that you use in your hiring process. Most job hunters have no idea how to actually read a resume, so your hiring manager will take a lot of time looking over your documents before making a decision. Spend the extra few seconds to be sure your documents are easy to read, and that you're presenting yourself and your skills in the best way possible.
1. Take The Time To Build Skills
One other big resume tip is to spend a significant amount of time writing your abilities, as opposed to just listing them. This means writing down your unique skills, not just your chronological skills.
For example, if you're a good typist, but don't have any experience with marketing, your resume might read like a collection of skills: sales, marketing, accounting, etc. So be sure you highlight your abilities, rather than simply lumping them all together in a Skills and Experience section.
2. Use Action Vectors To Craft A Powerful Resume
Finally, be sure to use action verbs in your resume. Action verbs, such as "ocated", "fired", "left" or "promoted", tell potential employers what you did to move up in your position.
They also serve to make your resume more powerful because employers naturally read them as a list, rather than an individual document.
When used in your professional summary, action verbs immediately tell the reader that they should be very interested in learning more about you.