A real estate transaction Managing Software known as "Skyslope". This software is designed for transactions and neatly organizing the documents of users to ensure the complience to real estate laws.
WHAT IS SKYSLOPE?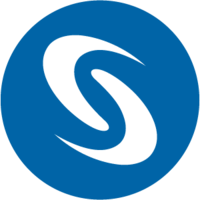 SkySlope streamlines the transaction process, enabling smart brokers to focus on what matters most—growing their business.
SKYSLOPE BENEFITS:
SkySlope is offering its Activation Team. This is a special team of trained experts that analyze the operation of brokerage within an enterprise, company, or team of agents and brokers. The Activation Team is set up for all new SkySlope users to ensure that the implementation of the software is tailored to the uniqueness of their brokerage processes. This team is equipped with extensive real estate knowledge and capable of identifying and recommending the appropriate launching plans for each users.
The real estate transaction management solution also has a functionality which enables users to check if all the required documentation for a property are prepared and organized. SkySlope provides custom checklists that are created in consideration of the unique and specific documentation requirements for every transactions and listings. With this functionality, users will be able to close out transactions quickly, eliminating the burden of paperwork
Furthermore, SkySlope provides users the capability to track emails and text messages between brokers/agents and clients. The text message tracking functionality of SkySlope is among the features included in the recently released SkySlope mobile app.
Aside from tracking emails and text messages, SkySlope also has the capability to track all the activities done by agents and brokers for each transaction. Through the aid of SkySlope digital footprint, the software automatically keeps a log of everything made within its platform. These functionalities are built to ensure that transactions are closed accurately, avoiding future discrepancies.
Unmatched Customer Service: Our onboarding team is dedicated to getting you up and running and our 24/7 customer support is just an email, chat, or phone call away.
Innovative Technology: From integration, to automation, we streamline your workflow so you can focus on growing your business.
Effortless Compliance: SkySlope's log keeps a digital footprint of each interaction and customized checklists ensure that your files are closed with all required documentation.
Activation Team
Checklists
Broker Compliance and Review
Email and Text Message Tracking
Digital Footprint
Digital Signing
Data Protection
Secure Backup
24/7 Support
Training
Mobile
SKYSLOPE REVIEWS FROM FAMOUS SITES:
Review: Capterra
Pros: As the title of my review states, SkySlope allows me to categorize my transactions with ease. As it is set up within my brokerage, I know exactly which documents i need to coordinate my transactions and limit my liability at the end of the day. Linking up with a transaction auditor in my company, there are always multiple sets of eyes reviewing every document which ensures that nothing is missed. Gone are the days of giant stacks and binders full of paper. Everything is now digital.
Cons: The learning curve can be steep, and I've noticed that older agents in my office have trouble. But that could be true for most software. I haven't had much trouble and recent changes to the site have made things much easier when creating new property files.
Review: FinancesOnline
SkySlope is a transaction management software designed for real estate brokers and agents. It is specifically built to help users close out their transactions by neatly organizing their documents and ensuring compliance to real estate laws. SkySlope is introducing a unique approach as a transaction management solution. Its software provider believes that every brokerage has unique processes; so it created an Activation Team, which makes inquiries on how the brokerage specific to each users is running. Thus, SkySlope is not applying the "one size fits all" approach, which most transaction management software are using.
SkySlope also has a broker compliance review functionality which considers the specific disclosures and contracts for every state. In addition, it offers email and text messaging tracking to promote broker compliance. SkySlope has its own digital signing platform that is developed in compliance with the E-SIGN Act and the European Union's Directive on eSignature.
Review: G2
What do you like best?
The layout is easy to understand. I really like those fields automatically populate and that any discrepancies are easily taken care of by our transaction concierge.
What do you dislike?
None that I can see. I had a bit of difficulty understanding everything at first, but support helped me through all the issues.
Recommendations to others considering the product:
Don't think twice – it's the most comprehensive, user-friendly transaction software available.
What problems are you solving with the product? What benefits have you realized?
Transactions are so much easier to keep track of. Less time at my desk and more time in the field selling houses.
USER SATISFACTION LEVEL WITH SKYSLOPE
We understand that if you come to a determination to get Business Process Management computer software it is essential not just to observe how pros evaluate it into their reviews, but and to learn whether the true people and businesses which buy it ' are actually met with the item.
This is exactly why we've established our behavior-based Client Satisfaction Algorithm™ that collects customer reviews, opinions and SkySlope reviews across a broad selection of social networking internet sites.
The info is then presented in a easy to consume form revealing the number of people had negative and positive experience together with SkySlope. With that information accessible you ought to be armed to make the best buying decision you won't ever repent.