Run Together and STEPN's Move to Earn approach, in which users may earn money by jogging, walking, and running, are extremely similar. Run Together differs from STEPN in that users can purchase NFT of shoes, athletic clothing, glasses, and other items.
Since the invention of cryptocurrency, the blockchain and cryptocurrency industries have seen day by day advances, but up until now, these have only taken the form of computer programs. Blockchain, Web3, and cryptocurrencies are being integrated with the real world through cutting-edge initiatives like STEPN, Run Together, and others.
The Move-to-Earn App That Pays You
Run Together is a Move to Earn project that uses Web3.0 and the BSC ecosystem to connect individuals and enhance their health while also inspiring them to fight against climate change. Users have the option of running, walking, jogging, or taking part in the competition to earn RUN Tokens as compensation.
How Can You Join The Run Together Move To Earn App?
The Run Together's native token is $RUN. Users are compensated with the $RUN Token for purchasing NFTs from the marketplace. Users have the option to withdraw their tokens and sell them on exchanges for a profit.
Here is how to join Run Together Move To Earn App:
Run Together can be obtained via the Play Store or App Store.
Register and validate your email.
Create your BSC Wallet and safeguard the 12 words and phrases you'll use to sign in.
Transfer BNB to your wallet now so you can purchase NFTs.
Choose the footwear, clothing, and other items you want from the marketplace.
Now on your GPS and select the mode.
Run now to obtain the $RUN Token.
Read More - 10+ Fast Cash Earning Apps 2023 [100% Real Cash]
How To Buy $RUN Token?
You must create a cryptocurrency wallet and buy some BNB in order to purchase the $RUN token. Once you have BNB, you can trade it for $RUN by connecting your wallet to a decentralized exchange (DEX) that accepts $RUN.
Here are the steps:
Make a wallet for cryptocurrencies: Both desktop and smartphone wallets for cryptocurrencies are widely available. Trust Wallet, MetaMask, and Coinbase Wallet are a few of the well-liked alternatives.
Invest in some BNB: The blockchain on which $RUN is based, the Binance Smart Chain, uses BNB as its native coin. From a centralized exchange like Binance or Coinbase, you can buy BNB.
To your cryptocurrency wallet, send BNB: After buying BNB, you must transfer it to your cryptocurrency wallet. You must create a receiving address for your wallet in order to do this. You may easily transmit your BNB from the exchange to your wallet once you have the receiving address.
Pair your wallet with a DEX: As soon as BNB is in your wallet, you must link it to a DEX that accepts $RUN. DEXs with a following include PancakeSwap and ApeSwap.
Replace your BNB with $RUN: Upon connecting your wallet to a DEX, you can exchange your BNB for $RUN. Enter the quantity of BNB you wish to exchange and choose $RUN as the currency you wish to receive.
Verify the transaction: You must confirm the transaction after entering the amount of BNB you want to swap and choosing $RUN as the currency you wish to receive. This requires using your wallet to sign the transaction.
Your $RUN tokens will be put into your wallet as soon as the transaction is approved. The Run Together ecosystem can then be accessed using your $RUN tokens.
How Can You Begin Running On Run Together?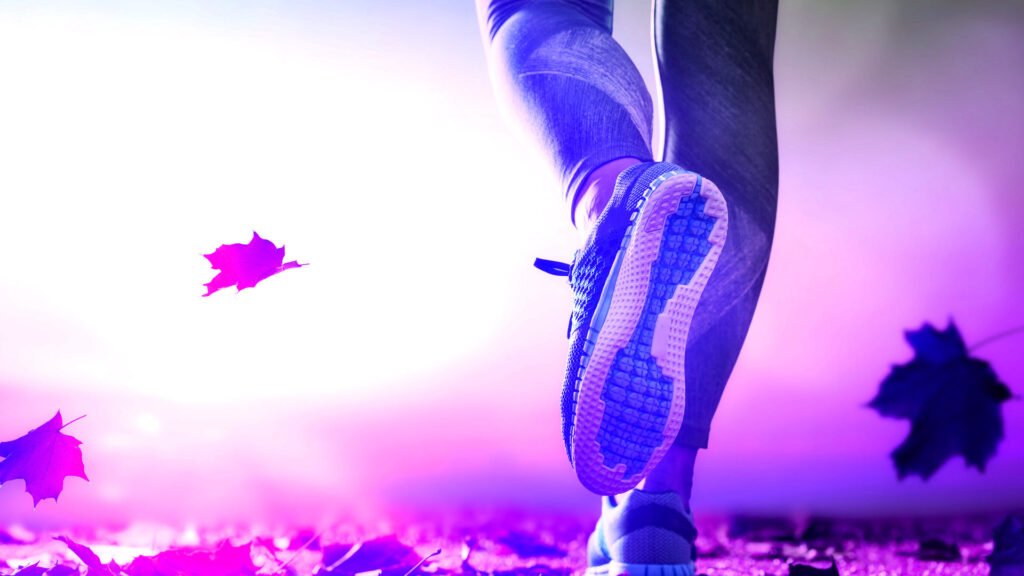 When you purchase NFTs of shoes, you will receive Hydro. Similar to STEPN's energy is hydro. Only hydro is suitable for running. You won't get paid if there's no electricity. Every six hours, you'll get 25% of your hydro. After receiving hydro, you can begin running or walking. Choose the Play Mode you want to use.
Check Out: Top 6 Best Translation Apps For Your Smartphone In 2023
Play Modes In Run Together
Together Mode: Users are able to run in groups in Together Mode and invite friends using the invitation link.
Solo Mode: Users can choose a shoe and begin running in Solo Mode.
1V1 Challenge Mode: Two users can wager on the contest in 1V1 Challenge Mode. The $RUN token stake and the competition's length and duration will be decided by both users. The staked sum will be awarded to the winner.
Marathon Tournament: Users can take part in weekly and monthly Tournaments in Tournament Mode. Within 24 hours of the competition, users must sign up.
Background Mode: In Background Mode, if a user holds the NFT while not using the app, he will still receive rewards depending on his daily steps. Your steps will be tracked by the app as it runs in the background.
Trainer Mod: A user can help other users in Trainer Mod enhance their profits, and in exchange, the trainer will receive compensation.