Want to mix things up a bit and try a different type of travel this year? Rather than flying or road-tripping in a car, why not try an RV excursion? It's cost-effective, fun, and (most importantly) safe.
Why Take an RV Trip?
RV travel might not be the first thing that comes to mind when planning a vacation or getaway, but maybe it should be? Benefits include: 
Bonding

. Life is fast. So fast that even a typical vacation can feel like a sprint to the finish line. But sometimes you just need to slow down as a family and enjoy each other's company. Whether it's driving through the desert, sitting around an open campfire, or hiking through a national park, taking an RV trip as a family allows you to create memories that will last a lifetime. 

Cost savings.

RV trips are way more cost-effective than most people realize – especially when you compare it to airfare and hotel stays. A family of four can easily save as much as 80 percent on what they'd typically spend. This makes it an affordable option for any budget. 

Comfortable.

An RV allows you to eat, sleep, and live in a comfortable setting. In fact, modern RVs are so comfortable that even the travel portion of your trip will be enjoyable. This makes it easy to relax during your time away from home. 

Unique.

There's nothing quite like an RV vacation. You're basically traveling in a luxurious house on wheels. Plus, you have the opportunity to see and experience new things on a daily basis – moving from one beautiful setting to the next. To say it's unique is an understatement!
This is just an abbreviated list of advantages. Give it a shot and you'll discover dozens of additional perks – some of which will put traditional vacations and travel to shame.
3 RV Planning Tips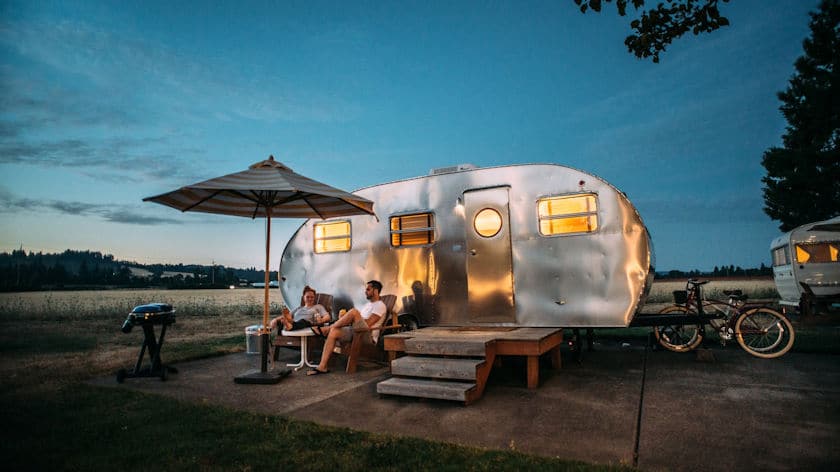 An RV vacation is as unique as it is enjoyable. Here are some practical tips to help you plan an unforgettable experience:
1. Choose The Right RV
The first step is to choose the correct RV for your needs. There are a few different kinds, including : Class A –  motorcoaches (the largest and most spacious option), Class B – motorhomes (known as camper vans), and Class C – motorhomes (which feature over-cab sleeping and storage areas).
Class A are certainly the nicest, but you may need a special license and/or experience to maneuver these massive vehicles. Most people end up choosing a Class C motorhome for their first RV trip.
2. Plan Your Itinerary
Regardless of your personality, you'll benefit from planning your itinerary ahead of time. If nothing else, it provides some structure for your trip – a framework to build upon. Just make sure you aren't being too ambitious with your plans.
"Be realistic about driving time," Allstar Coaches writes. "Often, people try to cover too many miles in one day – it's not a race. It's your vacation so take time to enjoy and have fun. And remember, if you are going to be driving each day, you need to allot time for getting the RV ready to hit the road—this may take up to an hour at a time."
Smart planning will save you time and prevent unforeseen issues from holding you back. Everything won't always work out perfectly, but proactive planning goes a long way.
3. Pack With Purpose
The right packing plan goes a long way in ensuring you're prepared, but not overloaded. You want to be prepared so that you have all of the essentials you need to be safe and comfortable, but not so overloaded that you feel cramped.
"It's so enticing to over-pack when you have all this space! However, an RV starts feeling pretty cramped when things aren't neatly stored away," travel blogger Samantha Brown writes. "You really don't need every kitchen gadget in the world. One set of plates, bowls and silverware will do." 
Remember that you're staying in an RV and not a hotel. You'll have a sink to wash dishes, for example. And depending on the campground or resort, you may even have access to luxuries like laundry service. 
Adding It All Up
It's the quirks and unforeseen elements that make RV travel so enjoyable and rewarding. But the more you plan ahead, the smoother your vacation will be. Take some time to plan ahead – implementing a few of the tips outlined in this article – and enjoy your time together as a family. It's guaranteed to be one of the more memorable trips you take.