If you're an entrepreneurial spirit who loves beer and enjoys making your own home brews, you've probably had thoughts about starting your own brewery. The question is, where do you even start?
The Lowdown On The Brewery Biz
In total, U.S. beer volume sales were down 2 percent in 2019 (the last year in which full data is available). Yet despite the decline, craft brewers saw an aggressive 4 percent jolt. In total, craft beers now account for more than 25 percent of the $116 billion U.S. beer market. And at the heart of every craft beer is a brewery.
At the start of the 1980s, there were less than 100 breweries in the country. In 2010, there were just 1,800. Today, there are more than 8,500 breweries throughout the nation (and counting).
And as the brewery becomes more of a consumer-facing "experience," thousands of brewpubs, microbreweries, and taprooms are exploding onto the scene. If there were ever a time to get into the industry, it's now.
5 Tips For Starting Your Own Brewery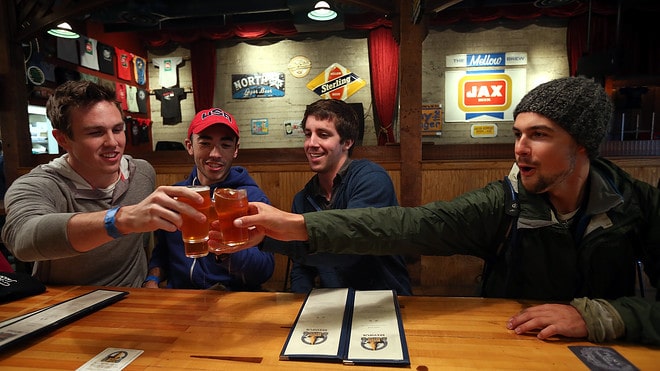 For the purposes of this article, we're going to assume that you know how to brew beer, already have some of your own brews, or have a production plan. This article is going to focus on the business side of things. In other words, what do you need to do to actually start selling the beer?
Here are a few suggestions:
1. Consider The Costs
It's easy to daydream about the glamorous aspects of owning a brewery – like sun-soaked Saturdays with large crowds, live bands, and lots of card-swiping – but don't let your mind go there just yet. Before you can even think about scenes like this, you have to consider the costs. They can vary dramatically depending on the size, type, and location of the brewery.
If you're trying to make a big splash in a busy city, it could easily cost you six or seven figures to get started. (This includes costs for brewing equipment, the lease on the space, updates, and build-outs on the space, licenses to brew and serve alcohol, and technological infrastructure.)
It's also possible to get off the ground for much less money. Many of the best breweries start small and grow organically (putting revenue back into the business to gradually scale equipment, operations, and marketing).
2. Get The Right Permits And Regulations
Every state has its own unique laws for breweries. You'll need to do your own research to find out what you need. (Better yet, consult with an alcoholic beverage law attorney to get everything squared away.) But regardless of where you're located, you'll need to think about government permits and regulations, label approvals, brewery-specific permits, business ID numbers, alcoholic beverage licenses, etc.
3. Create A Plan
Once you're aware of some of the costs and licensing requirements, it's time to create a plan. And the more detailed you are with your business plan, the better your chances are of obtaining funding to help you get started.
"Even if you have capital saved, you'll still benefit from a bulletproof financial plan," business consultant Pamela Stevens writes. "We recommend that you consult with a professional who can help you create your business plan plus provide financial advising, legal assistance and help with obtaining funding. These services are not free (often around $5,000) but worth the investment."
A good business plan will account for startup costs, ongoing costs, target market, branding, advertising strategies, short-term vision, long-term vision, cash flow projections, etc. You'll also want to conduct a good SWOT analysis to get a feel for where things stand in your local market.
4. Find Some Funding
If you're like 99 percent of people who want to start a brewery, you don't have an extra $500,000 to $2.5 million sitting in your bank account. (And even if you do, you probably don't want to plop it down on a new brewery startup.) So you're going to need some funding.
Funding usually comes from a variety of sources. Stevens recommends considering SBA 7(a) loans, local banks, crowdfunding peer-to-peer lending, community-supported brewing, co-op breweries, and brewery incubators.
5. Develop A Brand
Finally, you get to focus on the fun part: branding. You want a brand that brings your beer to life and helps you connect with your target audience. Branding includes things like brewery name, logo, packaging, labels, taproom design, digital content strategy, website design, and social media. If you feel ill-prepared to tackle these aspects, a digital marketing strategist can help.
Chase Your Dream
If this is where your passion lies, why not pursue it? While the competition is heavier than it once was, there are still plenty of opportunities in most markets. By getting in now (and doing it the right way) you could carve out a lucrative and fulfilling niche.