Tips When Choosing The Perfect Bag: A bag is a fashion item that can support and enhance your appearance. It won't only serve as a place to hold and carry out things when you go out, but it will also be a fashion statement that can either compliment your look or make it look basic.
There are lots of bags of various models and sizes. But unfortunately choosing a new bag can be a tricky thing to do. Apart from the visual aspect, several things also need to be considered before buying a new bag. Read on below to find useful tips for choosing the right bags according to your needs!
Tips When Choosing The Perfect Bag
1. Determine the function
Before buying a new bag, you should consider its function first. What do you want to use the bag for? Is it for a formal event, is it for work, or probably for you to use when casually going out with friends?
If you already have an idea of the bag function, then the size and model of the bag you should buy will be in accordance with it. Knowing the function of the bag to be purchased will make it easier to determine which bag is the most suitable for you.
2. Choose the right size
The size of the bag can be adjusted according to your need. If you need a bag for work, then you should choose a larger bag size that has lots of compartments to store your things. Remember to not only glance at the outside size of the bag, because sometimes it can be deceiving. Pay attention to the inside size as well. Make sure the bag has plenty of space so that it can store a lot of your things such as laptops, notebooks, and wallets.
But if you want to wear the bag just to casually hang out with friends, then a small handbag or sling bag can definitely do more to enhance your look. Making it fashionable, but at the same time can accommodate a few items, such as your cell phones and wallets.
3. The color
Choosing what color you want for the bag is one of the easiest things to do when it comes to selecting a new bag. Important tips to remember, you should also opt for a bolder bag color or a patterned one to enhance your plain-looking outfit. Whereas if you wear a bolder outfit, you should opt for neutral bags.
4. Comfort
Making sure that the bag you purchase is comfortable to be carried all day is important. It will be easier to check if you buy the bag directly at the store, because you can test it out yourself.
But if you want to buy a bag from an online marketplace, you should find a marketplace that has a shipping policy which allows you to return the bag in case you're not satisfied with it. You can shop comfortably at Temu because they offer this shipping guarantee for their customers.
Testing how the bag feels when you carry them will help you to get a better idea of the bag's weight and whether it is too much for you to carry all day.
5. Pay attention to the material
When choosing a bag, you should also consider the material used for creating it. This is because the quality of the material is related to durability and how long the bag will last.
6. Adjust to your body shape
Do you know that when you purchase a bag you should also adjust it to your body shape? Many people do not know this, and thus end up buying things just because it is cute. Took a long time for them to realize that it actually makes them look bad!
Even though you have to find a bag that suits your needs, you need to also pay attention to whether the bag you want to purchase can accentuate the silhouette of your body or not.
For example, if you have a petite body – you should avoid bags that have long straps or bags that are too big. But if you are more voluptuous in size, you should avoid round bags because they will make your body look fuller.
7. Price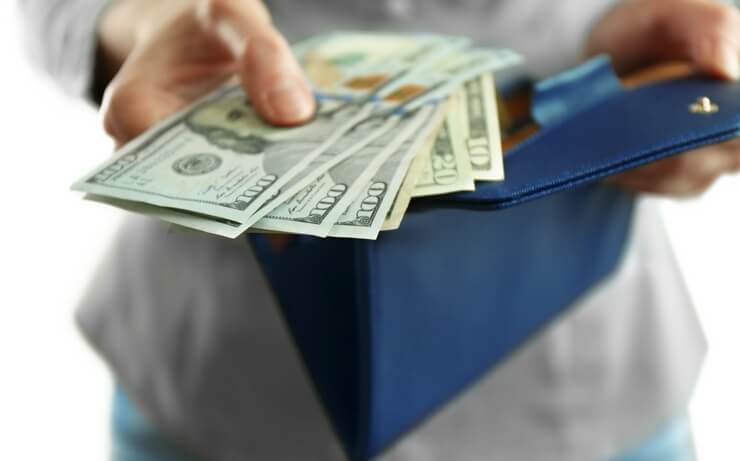 The price will also play a crucial role in deciding what kind of bag you want to purchase. Though sometimes it is important to be economical, keep in mind that you should also consider the quality of the bag before purchasing.
A bag is a long-time investment, and you want it to last for the years to come. Thus, even if you pay more in advance to purchase a good quality bag, you will actually save more money because you don't have to buy more bags in the future.
If you want to look fashionable, you should not only pay attention to the outfit that you want to wear. To create the perfect look, you should consider a lot more – such as what kind of bag you should wear to compliment your outfit!