Are you afraid of the security issues for self-storage units? So, all of the answers are presented here. Just one thing needs to be done: read ahead. The self-storage facility center needs a security system. This uses a variety of technologies spread out around the space to give the customers the safest possible surroundings.
The best security system for a top self-storage units should keep unauthorized people out of the storage units and areas. That is only open to authorized users.
The facility should be able to be actively monitored by the security system. You can monitor by installing the proper security system. Thus, also regulate what enters and exits the building, which is essential for a facility with such heavy traffic.
Making sure that one has a reliable on-site security system can not only help to retain the present tenants. But also help ones to draw in new ones.
Here are our top suggestions for keeping your self-storage facility secure.
1. Commercial Alarm Systems
In the event of a break-in, especially if it happens in one of the units, you must have an alarm system. This system will lessen the risk of theft and instantly notify you.
They also give you the option to control and monitor your security system using a mobile device. This will keep you constantly informed of all activities taking place at your self-storage business.
2. Surveillance Cameras
Any self-storage facility center must have a security camera. Cameras should be set in areas that are obvious to those entering your property, such as waiting rooms, offices, etc. Security cameras are the best way to discourage would-be robbers.
Thus, also does demonstrate to tenants that you are continuously monitoring your property and facility.
The self-storage facility's security cameras also give essential footage in the event of a break-in. You can use them to keep an eye on places like entrances, storage spaces, parking lots, and offices.
3. Access Control System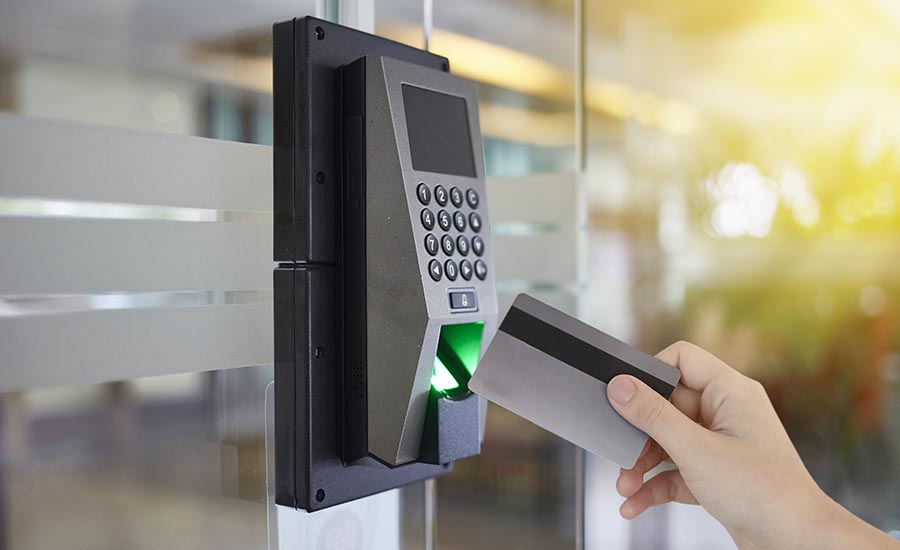 You can limit access to the storage units with access control systems, allowing only authorized individuals inside. Additionally, they can bar entry from important places like offices.
You can keep track of who enters each of these regions. By installing these systems on interior or outside gates, entrances, and vehicle entry points.
4. Ample Lighting
Self-storage facilities need to have adequate lighting. You should make sure that your tenants feel secure whenever they enter their units, no matter at what time.
All buildings and hallways should have bright lighting to create a pleasant mood. Installing motion sensor lighting is another smart move to make sure any area being accessed is well-lit.
5. Gate Facilities
Gates should be present at every self-storage faculty. These gates ought to be situated so that it is not possible to enter the main office without that gate. Additionally, if the gate can be seen from your office, you can observe everyone entering and leaving the building.
6. Security Guard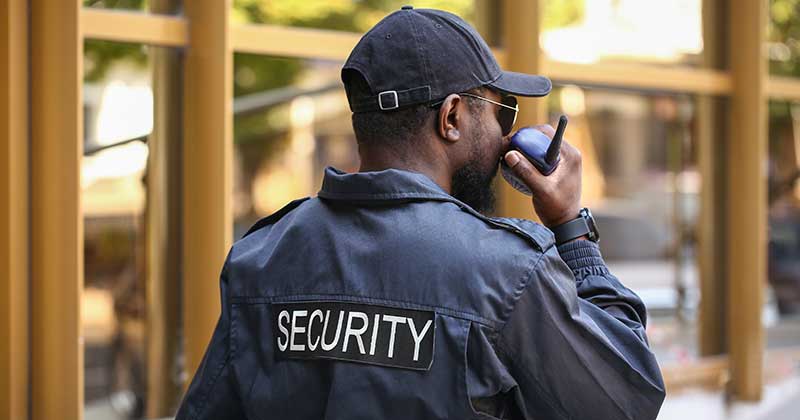 Employing a security guard or guards will significantly improve the security of your institution, if your budget permits. Thus, individuals will be able to keep an eye on the area and monitor entries and exits. This will help them to ensure that everything is secure.
7. Total Security
When it comes to self-storage facility security, total Security is the most well-known name in the business.
The BBB has given the company a topmost rating. This is for security services and products offers to commercial buildings, and businesses in Long Island and New Jersey. ​
Installation of a security system for a self-storage facility right away is the most important security solution.
Self-storage facility managers can dramatically lessen dangers. This also increases the belongings of the customers by implementing a thorough security solution.
It's crucial to make sure your personnel have received training on security policies and procedures before the system is put in place.
So, these were the seven top security solutions for protecting your self-storage unit.
U- Haul: One of the top self-storage companies.
Cube Smart: Largest self-storage company.
Life Storage
Storage Unit
Public Storage
Extra Space Storage
National Storage Affiliates Trust
These were the top self-storage companies in the USA.
I hope the content provided here helped you.