Ullu is an Indian OTT platform, known for its bold and captivating web series, and adult content. Ullu has gained immense popularity in the field of drama, comedy, horror, and romance web series in recent years. Ullu's web series has many beautiful and talented actresses.
Some of these actresses are appreciated for their acting skills and attractive personality. One key reason behind ULLU's success lies with talented actresses who bring these stories to life. Here we present Top Ullu Actress Names that have taken digital entertainment by storm with their captivating performances.
5+ Top Ullu Actress Names – 2023
1. Noor Malbika
| Web Series | Role | Release Date |
| --- | --- | --- |
| Charamsukh | Sweety | 2018 |
| The finder | Neha | 2019 |
| Palang Tod: Siskiaan | Renu's shoulder | 2023 |
Noor Malbika, best known for her role in the Ullu web series, was born November 1, 1993, in Mumbai Maharashtra, and began modeling before transitioning into acting roles such as "Charmsukh", "Tapan", "Palang Tod – Siskiyaan", and "Mafia 2".
Noor is known for her dramatic and provocative performances on Indian television, not being afraid to tackle challenging roles that go against what society deems acceptable for Indian viewing audiences. Over recent years, Noor has become one of the most beloved Ullu actresses.
Noor Malbika Become Famous From "Palang Tod: Siskiyaan"
Noor Malbika may only have appeared in three web series so far on Ullu, yet she has left an indelible mark on the platform. Known for her bold yet glamorous looks and versatile acting ability – Palang Tod: Siskiyaan is considered among her finest works to date on Ullu!
2. Pallavi Debnath
Pallavi Debnath is an Indian actress and model who was born in Kolkata, India in 1989. She started her career as a freelance model and quickly became a favorite for many brands, including Rupahali Sarees, Minu Sarees, jewelry lines, Swasdee Namastee Spa, Indian Silk House, and Spring Club.
Pallavi Debnath began her acting career with the Bengali film "Chak De" and has gone on to star in numerous others as well as Hindi and Telugu productions. Additionally, Pallavi is well-known for her web series appearances including Ullu series such as "Choodiwala", "Haye Yeh Aag" and "Gubare Wali".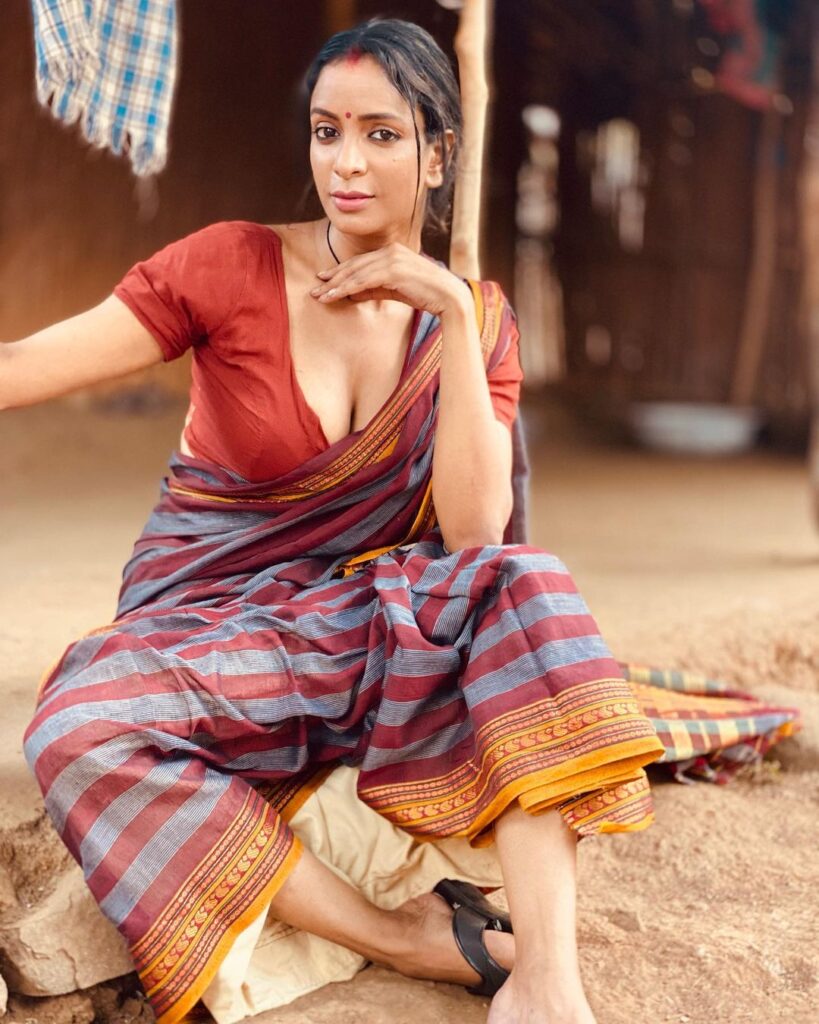 Pallavi is best known for her bold and glamorous aesthetic as well as her impressive acting talents. A popular actress both within India and globally, her fame continues to expand rapidly.
Read More - Top 10 Hottest Actresses Of 2020
3. Mahi Kaur
Mahi Kaur, known by most for her performance as Ulu in the web series Ulu. Born December 26 1992 and having completed all her educational training there.
Mahi Kaur made her acting debut in 2019 when she made an appearance in Ulu web series "Charmsukh: Saree Ki Dukaan." In this web series, she played the role of Geeta, an innocent girl working at a saree shop who develops romantic feelings for her customers and eventually falls for him illicitly.
Mahi Kaur's Ulu Web Series:
| Web Series | Release Date |
| --- | --- |
| Charmsukh: Saree Ki Dukaan  | 2019 |
| Palang Tod: Double Trouble | 2021 |
| Riti Riwaj  | 2020 |
| Double Trouble 2 | 2022 |
| Charmsukh: Ishq Ka Secret  | 2020 |
4. Mishti Basu
Mishti Basu is an Indian actress and model known for her roles in Bengali and Hindi cinema, most notably her work on Ullu's web series Jaane Kya Hoga.
Mishti was born in Kolkata, India. She started her career as a model and appeared in several commercials and music videos. She made her acting debut in the Bengali film "Taka" in 2017. She then appeared in the Hindi film "Love Bites" in 2018.
Mishti made her web series debut in 2022 through Ullu's web series called "Jaane Kya Hoga". Mishti played the part of an infatuated young woman caught up in an intricate love triangle; and received immense critical acclaim. Mishti received many positive reviews.
Mishti has since appeared in multiple other Ullu web series, such as "Khamoshiyaan" and "Jamai Raja". She remains one of Ullu's most-renowned actresses for her dynamic yet sensual roles.
Mishti is also an accomplished social media influencer with more than one million Instagram followers who use her platform to advocate body positivity and feminism.
5. Pihu Sharma
Pihu Sharma is an extremely gifted actress and model who boasts an enormous following on Instagram due to her stunning beauty, stunning looks, and incredible talents as an actor/model. With music videos such as Punjabi/Haryanvi music videos gaining massive viewership due to her remarkable performances, she is beloved among youth.
| Web Series | Role | Release Date |
| --- | --- | --- |
| "Kasak Part 2" | Pihu | 2022 |
| "Guardian" | Tanya | 2021 |
| "Brides" | Riya | 2021 |
| "Charm Sukh" | Chahat | 2019-2020 |
| "Wife In A Metro" | Soni | 2020 |
| "Bhasudi" | Nandini | 2020 |
| "Woodpecker" | Soni | 2020 |
| "Ishq Kills" | Meera | 2020 |
| "Inside Edge" (Season 2) | Mantra's Girlfriend | 2019 |
| "Mona Home Delivery" | Soni | 2019 |
Pihu Sharma is best known for her roles in music videos, short films, and web series like Charmsukh Tawa Garam and Kulta. Kulta quickly became one of Mood X OTT platforms' bestsellers, and Pihu's captivating Punjabi and Haryanvi music videos continue to delight viewers worldwide.
6. Flora Saini: Grace and Charm
Flora Saini is an Indian actress best known for her roles in film and web series production. Born September 29, 1978, in Chandigarh, India; Flora began acting professionally in the late 90s after appearing in "Dabbang 2."
Since then she has made appearances in multiple South Indian movies and web series such as the Ullu Original series "Gandii Baat Season 2," known for its bold storytelling techniques.
Flora Saini shined as Sajili in this series and received much acclaim from viewers for her performance. Ullu provided Flora the chance to expand upon her diverse acting portfolio by giving her access to digital entertainment space roles outside her comfort zone.
Conclusion
Ullu has become an unmatched digital entertainment experience due to the outstanding talents of its actresses. Starring from established stars like Shubhi Sharma to emerging talents such as Sanya Bansal, these actresses have revolutionized web series. Through their dedication, versatility, and fearlessness in taking on challenging roles, they are the cornerstones of Ullu's success and should be celebrated accordingly.