Social media is already influencing the business world in this time of rapid technological advancement. More than ever, online platforms like Twitter are turning into a big market where many new and old business owners are looking to find ways to maximize the benefits of the platform for their companies. Therefore, you should consider using Twitter as part of your marketing strategies, lest you lose customers and opportunities this marketplace offers your competitors.
Twitter boasts more than 200 million daily active users, with the more significant percentage being the youth, ranging from ages 25 to 34. However, like many other social networks, thousands of tweets and information flow through this platform daily. Therefore, strategizing is essential to maximizing this media towards attaining your marketing goals.  
Tips on How to Create a Twitter Marketing Strategy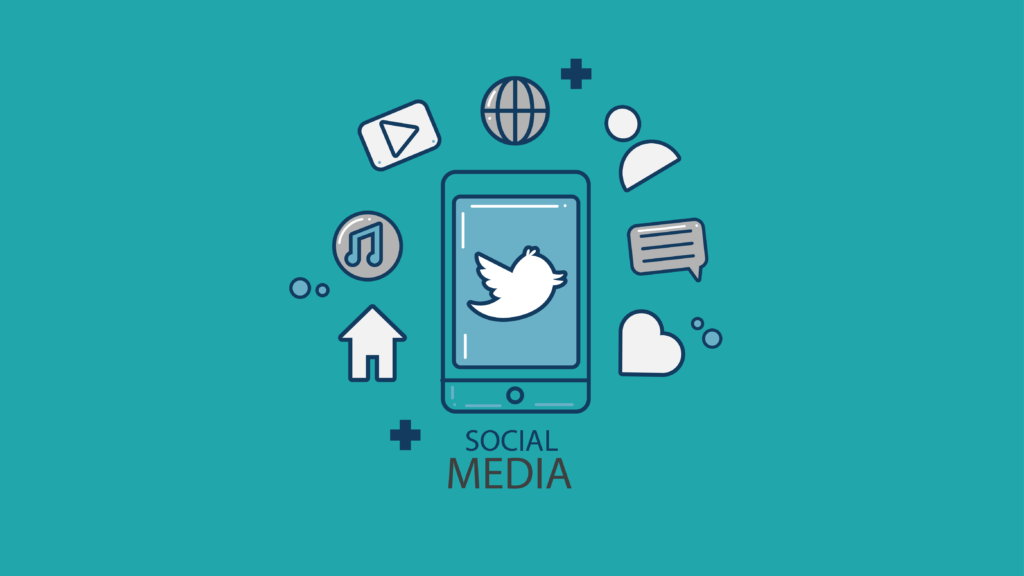 You probably have a Twitter account, so you are familiar with the platform and have heard people call it a gold mine. However, you might need help to maximize and convert your activities on the network into money.
Below are quick tips, strategies, and best practices you need to engage in as you intend to use Twitter for marketing your brand.
Create a Twitter Business Account
The first step in Twitter marketing is to create a unique account for your business. You want to have a separate account different from your personal account. This account will bear your company's name and logo. Also, in setting up this account, you want to ensure that the profile is optimized correctly, using the right company pictures as the cover photo and having an attractive bio with a CTA and hashtags. Also, verifying the account would give your account some credibility. Recently that opportunity has become easier than ever for brands – if they are willing to pay an extra $8 a month, that is.
Create a Twitter Voice and Personality
Scrolling through your Twitter page as you search for various companies, you'll notice that each has its unique voice and personality. Some may be loose with their customers, while others remain professional. That said, you can never go wrong with being professional. However, consider your target audience as you attempt to find your Twitter personality.
In addition, check what your competitors are doing right, as this helps give you insight into the right approach. Remember that regardless of your target audience, your customers don't want to sound cliche; they want a genuine and authentic personality.
Get Familiar With Twitter Features and Don't Hesitate To Use Them
Twitter features vary from the basic ones: likes, retweets, and hashtags. They seem basic, even for new Twitter users. However, being a business entity, ensure the strategic use of these features. You do not go on liking and retweeting every opinion you find interesting; the account should be business oriented. Remember that your followers will see and may even get notifications for items you like and retweet. Therefore, they must be things that, in one way, promote your company's image.
The hashtag is a powerful Twitter tool; it may help you drive traffic and trends, especially when many users also join in. In addition, according to Twitter, the hashtag can help your tweet get more visibility, which can transmit into engagements. However, you must refrain from overusing this feature, so you don't just overload your tweets with the latest hashtags and trends. It is best to stick to those that directly or indirectly link to your brand. Furthermore, you can create a unique hashtag for your company, encouraging your audience to tweet using that hashtag – this can significantly improve your brand's visibility and engagement.
Use Twitter Video Ads for Better Publicity
Besides using the basic Twitter features, an easy way to ensure your tweet reaches a larger audience is by promoting it using paid Twitter ads. Indeed, it is good to build your audience and grow the account organically. However, adhering to Twitter video ad specs is an excellent way to ensure many people discover your company's profile without hashtags. Doing video marketing, correctly, provides your tweet with a broader reach and meets your target audience and community.
Promoted ads pop up for users who share similar interests in what your brand does, even if you don't have any mutual followers. You can allow these tweets to run for as long as you want, depending on the amount you pay every month. Also, you can promote more than one tweet; just ensure it boosts users' interest in your company. However, note that users will know it's a promoted tweet, as it'll be indicated on the post.
This is important as you continue to use the social platform to promote your business. You want to track the improvement and growth of your account; you don't have to engage in tedious calculations. Consider using Twitter Analytics for a full review of your account activities and different metrics relating to your account's performance.
It'll provide you with data to better understand your followers and how they interact with your tweets, photos, videos, etc. It also helps you track the effectiveness of your ads and promotional tweets and monitor the visibility and conversions. You need all these data to know if you are making progress and get insight on improving your account, as you can visualize the growth and understand what you think your audience prefers and those they don't.
To succeed in any business activity, you must have laid down goals and objectives of what you intend to achieve, both short-term and long-term. Also, an easy way to know if you are meeting up with those goals is through the Twitter audit.
The goals can include simple details like:
The number of followers and engagements you intend to have over a time frame
Networking with credible influencers
Brand awareness
Conversions in the form of traffic to your website or blog posts, etc.
You just need to ensure that your goals are SMART – Specific, Measurable, Achievable, Relevant, and Time specific.
Prepare Tweets Ahead of Time
Though it sounds basic, it's critical to your success in Twitter marketing. Don't just enter Twitter and compose your business tweets; it's a business account, and everything you do requires adequate planning to achieve the right results. Don't just ride on a wave, jump on all trends, or tweet based on impulse. When you plan, you appropriate your tweets better, especially when you plan on creating a thread. Also, make a calendar that helps you visual what you plan to tweet daily or weekly. This acts like a guide and makes it easier to achieve your goals.
Even as you post tweets from time to time and get the desired response and feedback from your target audience, you should also consider engaging them. Often, your followers may have questions, suggestions, or even ideas to help improve your brand.
Note that Twitter is a two-way street; as you put forward tweets, your followers expect you to respond. You will find these messages in the comment section or as quoted tweets. That said, try to peruse your Twitter feeds and check for responses to know which ones to attend. In addition, ensure that your tweets are open and relatable for your audience for better engagement.
Conclusion
Twitter is an easy-to-use platform with simple features, even for those who are generally not social. However, it is essential to strategize and engage in top-notch practices if you intend to grow your account, especially for business purposes. Note that the goal is to get followers that drive engagement. Checking through different accounts on Twitter, you'd notice accounts with many followers but don't have enough engagements like those with fewer followers. That said, it's best to grow your account organically, though using ads can help give you a wider reach.