If you have forgotten the password and you are looking for the universal unlock PIN for Android, then before that you need to know many things.
In today's time, if we look at it from one perspective, mobile phones have become more important for humans than anything else. And why not, mobile phones are very useful these days.
But today we are not going to talk about mobile phones but about their security. After hearing the word security, many of you will think about what to talk about because phones provide us with very good security.
Yes, I agree with you, we get to see many different types of security features in mobiles (especially in androids), but what if these security features themselves become insecurity?
When you put a pattern lock or PIN lock on your phone, it works as a security for your phone, but if you forget the lock you have installed, then it can be very challenging for you.
In this article, you will get to know about the Universal Unlock Pin for Android and also you will be able to unlock your phone in many different ways after reading this article briefly.
What Is Universal Unlock Pin For Android? Does It Really Exist
Most of you must have heard from someone or the other that there is a PIN or pattern by which all Android mobiles can be unlocked even without their real password.
And similarly, only one public PIN or pattern is called Universal PIN which is the same and yet works in all Android smartphones.
Do you think something like this exists? A master PIN or any such password that can unlock all the devices despite being the same does not exist.
If this were the case, then you would not need to secure your mobile with any PIN or password and everyone could access your device.
By the way, let me tell you that there is no need to get disappointed after hearing this because there is no such thing that cannot be solved.
You can follow the methods which are listed below to unlock your mobile phone.
How Can You Unlock an Android Phone Without A Master Pin?
If you have forgotten the password or PIN of your phone and are trying to unlock it again, then try to follow the methods given below carefully, which will make your work very easy and neat.
1. Using Google Account
You will be shocked to know that the email ID that you maintain on your phone to save your contacts, download apps or games from the Play Store, or log in to YouTube is even more important for you.
With the help of this Google account, you can get information about your phone from any other device and can also lock it or erase the data.
All you have to do is remember your Google account and its password which is currently present on your mobile.
To know the method of unlocking, follow the tips given below:
Using PC
First of all, you have to open the browser on your PC.
Now you have to search Find My Device.
Open the first link you see.
Then click on the icon that looks like a profile in the top right corner.

Click on the Sign In option.
Now login to the Google account you have on your mobile.
Now you will see "Erase Device" in the bottom left corner, click on it.
Once again it will ask for the password of your Google account, then you have to enter it.
Now after further processing, your device will start resetting and after that, you will get your device like new again.
You will see that you can now access your phone without any password.
Using Smartphone
You can do this action through mobile in the same way as you did through your PC. All you have to do is go to any browser on your phone that you find comfortable and then follow the same steps as done above on your PC.
Using the Find My Device app
Open the Play Store on another device and search "Find My Device".
As soon as you see the app, install it immediately.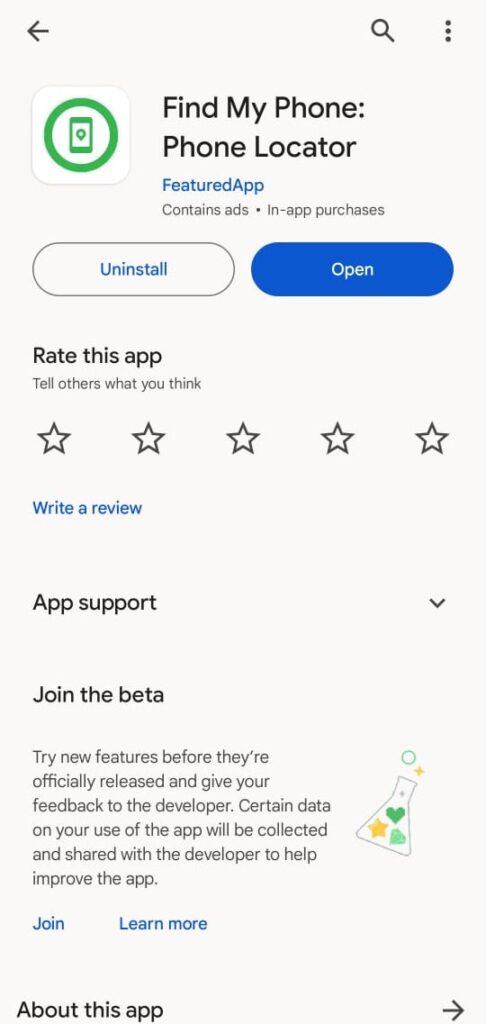 Open the app.
After opening the app, it will ask you for some permission, and keep allowing everything.
Now after this, this app will ask for administrator permission.
To activate it, you will have to fill in a simple captcha which will be visible on the screen.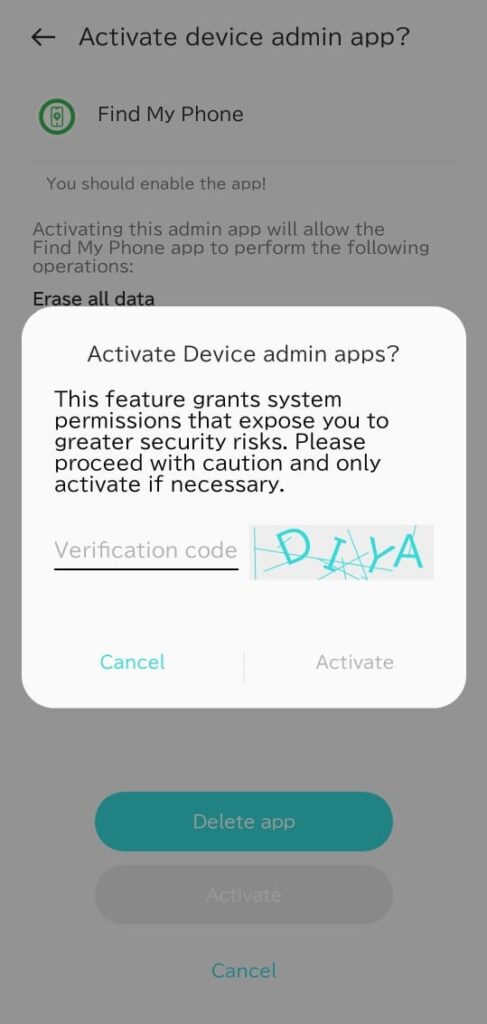 After this, click on activate.
Now you will see a simple interface and the "Erase Data" option will also be visible below, click on it.
Now it will ask you about your Google account, then you have to fill in your Google account and password.
After this, you will be able to erase the data of your device very easily, due to which your phone will be completely unlocked.
Note: All the steps you have seen above to unlock your phone, through these you have the advantage that you can unlock your device but you have to see its disadvantages first.
With these methods, all the data on your device will be deleted and whatever is in your phone will never be recovered and you will find your phone completely clean and new. So use these methods keeping these things in mind.
2. Hard Reset The Device
Most people try the option of hard resetting the phone themselves because for this you neither need any other device nor do you need any app.
You can perform this action from the same phone that you are unable to unlock, and then it can prove to be good for you.
Follow the steps to do it:
Firstly, switch off your phone.
Now, long press the Power button and also press and hold the Volume Down/Up (as per your phone functions) button.
After restarting the phone, you will see a different screen.
Now go to "Recovery Mode" by using your volume button.
Click on "Recovery Mode" using the Power button.
Now you will see some more options.
Simply scroll to the Wipe data or Factory reset option by using the volume button and select it.
Once confirmed, your phone will begin the process of being reset.
After the reset, you can use your phone without any password protection.
Read Also: Best Trustworthy Websites That Provide -"Phone Unlock Service"
Methods To Prevent Forgetting Your Password
Most people complain that they forget their passwords very quickly and then later they face difficulty in opening their phone. So is there anything that can solve this problem of people?
Yes, there are many ways to solve your problem of forgetting your password and you will never again have to unlock your phone in different ways.
Here are some ways:
Store your password: Whatever your passwords are, be it your Google account, your social media accounts, or your phone's passwords, write them all down in a safe place and if possible, upload them on your Gmail too so that even if you forget, You can easily find them.
Keep a password that you can always remember: If you use PIN as security, then you can make your PIN a date or a number that is very close to your heart like your date of birth or your girlfriend's number or something like that. And thinking in the same way, you can also keep the password based on someone's name or something that you like very much.
You can use a very simple but unique pattern: It is not necessary that there should be something in the PIN or passwords that you remember, you can also keep such a pattern that you can always remember and no one can guess. Memorize your pattern number-wise and write or save it somewhere safe in the form of numbers so that you will never forget your pattern.
Remember your passwords by using visual cues: You might try using visual clues to remember your passwords if you have a strong visual memory. You could, for example, visualize the words in your password as visuals. For example, consider the letter "M" to be a mountain, the letter "3" to be a three-leaf clover, and the letter "@" to be an apple.
Some Of The Most Frequently Used Android Pins And Patterns
In the image you see below, there are some patterns which are used by most of the people. These are the patterns which most of the beginners use because they are very simple and they mostly remain in the mind, so there will be no problem of forgetting them.
Here you can see:
For people who use phones for a long time, it is not very difficult for them to set any kind of password and especially to set a PIN.
But, when we talk about a large number of people who use simple PINs which are very popular then the percentage of unlocking their phones increases, and that too just by guessing their PIN.
Here are some most common PINs:

Conclusion
If you are looking for a Universal Unlock PIN for Android then you are probably wasting your time and nothing more. As I have informed you through this article that nothing like this exists, I hope you have understood this thing well.
And also it will be a matter of great joy if your problem gets completely resolved after this article and that too without any universal or master pin.