With all the negativity surrounding long-term relationships, marriage, and traditional relationships in general, it can be hard to figure out how to spice up your relationship. Some will suggest opening it up for more 'freedom' and 'variety', but studies have shown that this just doesn't end well. One or both parties often end up hurt, and most relationships end once they're opened up.
So, what does that leave? A lot, actually!
This is because reigniting the flame in your relationship has a lot of science behind it. When we first meet and fall in love with our partners, we're kind of like drug addicts. Our brains go through huge chemical changes that help promote physical affection, sexual activity, and pair bonding.
That's why purely sexual stuff will be fun, but might not 100% fan the flames.
To truly do that, you need an all-encompassing, relationship-reaffirming strategy.
1. Play the Perfect Wife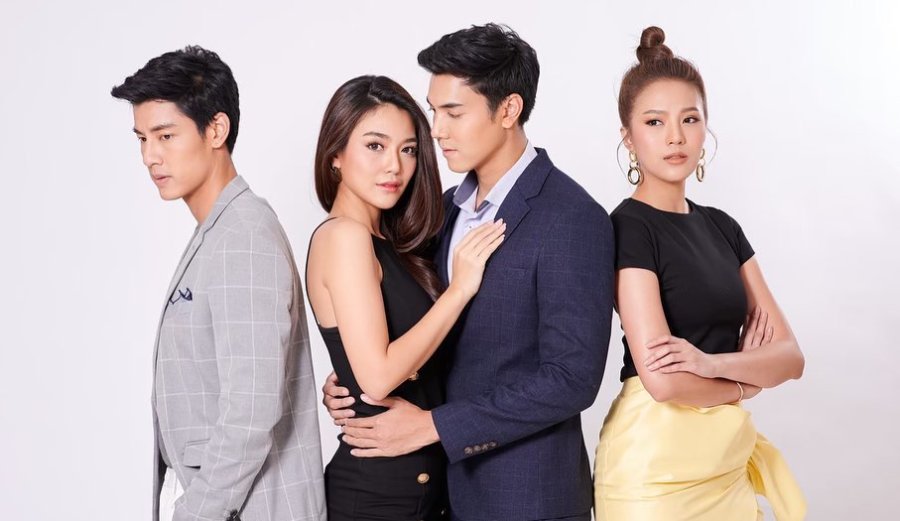 Whether you're the breadwinning solo boss babe or a-rockin' stay-at-home mom, every man gets a kick out of a clean house, hot meal, and a little lip service. Yes, we do mean that *both* ways. Let your man know how much you love and appreciate him. Tell him that you wanted his castle to reflect how much you love your king. Offer him a BJ with breakfast in bed.
2. Compliment Him
Make him feel like your one and only. Help him understand just how much you love and appreciate him, how safe and well-cared-for he makes you feel, and how sexy and attractive you find him.
Men often get the crap end of the stick; The efforts and sacrifices they make daily are considered the standard and are easily overlooked. Their hobbies and relaxation choices are often nagged about. And even once they get off work, many men are expected to do the 'guy stuff' around the house.
And men are cool with it.
Let him know that you see him, understand what he does, and – most importantly – appreciate him and all of his contributions.
3. Daily Mix-up.
Change up your daily routines. Even just sleeping on the other side of the bed can re-pique your partner's interest. Being playful, planning small surprises (like having his favorite meal ready when he gets home, baking his favorite cookies for him to take to work, wearing an outfit he loves), restyling your hair, and changing the way you greet him in the mornings or when he gets home can all help him to take notice of you all over again.
4. Adult Playthings
There are tons of fun sites to look at Erotica Cairns offers a wide range of toys, oils, fetish items, and all sorts of accouterment for couples. This includes toys that satisfy you both, fun furniture that helps you reach all sorts of new heights, and fun games and edible undies.
Watching each other use solo items, using them on each other, and using them to tease each other are great ways to keep each other guessing. From edge play to just appreciating your partner, adult toys and accessories are a very fun way to spice things up.
5. Take Care of Yourself
While this *can* be a red flag for guys if your relationship is turning south, if you do it the right way, they will know that it's all for them. If you've got a little out of shape, make it a point to get back in shape.
Joining a gym together or even just walking the block every evening can be both fun and create a bonding experience. Plus, you get the added bonus of looking fantastic.
Dress nice, even during downtimes. You don't have to do full-face makeup and an up-do, but you can wear sexy, inviting, or flirty sleepwear and loungewear when you're at the house, with a little lip gloss and mascara. Let your husband help you pick out outfits he'd like to see you wear around the house, then find comfy versions that you'd be okay with wearing.
Start a hobby together, too. Not only is this great for your mental health, it helps the two of you bond and can help to really reinvigorate your relationship.
6. Temporary Help
There are plenty of one-time services that you can use for relatively cheap. Hire a maid or housekeeper to clean up the house while you're out. That way when you guys get home, you can just relax and enjoy each other.
This pairs very well with having the kids spend the weekend at Grandma's, or with the two of you taking a trip out of town (only to come home to a clean house).
7. Monthly Adventures
Whether it's sex in a hotel room (no more quietly enjoying each other so the kids don't hear), or risqué sex on the road as you visit different destinations, pick a fantasy, style, or place for the two of you to spice things up each month.
To make it extra fun, you can compete with one another to see who gets to choose (if you don't want to just go back and forth). This can be who wins at laser tag or poker – just something fun to add a little extra 'oomph to the situation.
[su_box title="Author Bio: Lisa Eclesworth" style="glass" box_color="#3a5a66″]Lisa Eclesworth is a notable and influential lifestyle writer. She is a mom of two and a successful homemaker. She loves to cook and create beautiful projects with her family. She writes informative and fun articles that her readers love and enjoy. You can directly connect with her on email – lisa@lisaeclesworth.com or visit her website www.lisaeclesworth.com [/su_box]