Web Hosting Dedicated Servers: In the modern world, technology has progressed at a rapid pace and each business premises will require total control on its IT-based units and internal database.
The question here is: How can we achieve total control over web hosting, database, and IT units along with unmatched power and increased security features like a live firewall system?
The answer to this question lies in Web Hosting Dedicated Servers. This article will help you understand the basics of web hosting along with its uses and beneficial statistics.
[su_box title="POINTS TO BE CONSIDERED" style="soft" box_color="#3a5a66″]
1. Understanding Of Dedicated Hosting Server
2. Management Of dedicated server hosting
3. Features Of dedicated server hosting
Firewall Services
Anti-spam software
DNS hosting service
DDoS Protection and mitigation
Load Balancing
Database administration
Security audits
SNMP Hardware Monitoring
Conclusion
[/su_box]
[su_note note_color="#075b76″ text_color="#f4f4f4″ radius="5″]UNDERSTANDING OF DEDICATED HOSTING SERVER[/su_note]
[su_youtube url="https://youtu.be/bUCwqGRb7Xo" width="760″ autoplay="yes" mute="yes"]
In the business of web-hosting, when we refer to dedicated server hosting, it essentially means three basic units. The first one is a Web server. Secondly, the software on which the server operates and lastly the internet connectivity. Usually, these three components are housed in the business premises.
These dedicated servers are usually rent-based or leased on a monthly or yearly basis depending upon their usage and requirement. Mostly these are Linux-based systems that provide increased customizability. These are internet hosting that is used separately by each client and are not shared with anyone else.
Dedicated servers are more flexible and offer more security features than shared hosting servers. Every company or business establishment will have entire control over the server. This type of dedicated hosting is also named a managed hosting service. For fast and easy hosting, you can also check managed cloud hosting services.
[su_note note_color="#075b76″ text_color="#f4f4f4″ radius="5″]MANAGEMENT OF DEDICATED SERVER HOSTING[/su_note]
Dedicated server hosting differs from managed hosting server facilities in just the extent of control over host processes. When you own a small SMC company with less professional knowledge you may opt for managed hosting.
But if you have web development tools and related professionals that can handle the system administration, then you will require dedicated server hosting. Usually, service providers will give you four types of management controls to choose from.
Let Us Discuss Each Below:
a) Fully managed dedicated hosting:
b) Managed dedicated server:
c) Self-managed server:
d) Unmanaged server:
[su_note note_color="#075b76″ text_color="#f4f4f4″ radius="5″]FEATURES OF DEDICATED SERVER HOSTING[/su_note]
When we talk about the number of features that you can avail using a dedicated hosting server, the list is endless. Ranging from server monitoring to programming controls. Let us briefly discuss some of these features:
1. FIREWALL SERVICES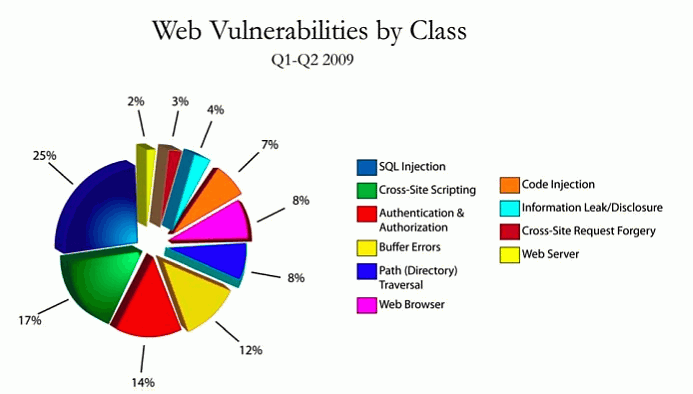 Web servers are one of the most intrusive structures that come under security violations and obstructive attacks through malicious files by hackers. Out of all other applications, web servers are 12% secure if we consider the below chart:
Hence we require a strong security tool such as a firewall to protect from these malicious attacks and secure our data.
2. ANTI-SPAM SOFTWARE
One of the most useful applications to keep the server and network security is anti-spam software. A well-organized and up-to-date anti-spam software can protect the hosting server from a number of harmful network breaches from the external network environment.
3. DNS HOSTING SERVICE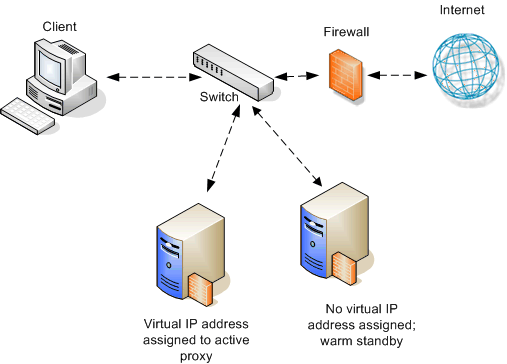 DNS hosting service stands for domain name system resolution service for the dedicated server hosting. A DNS hosting service is provided by service providers that provide dedicated hosting servers to organizations. This service creates, runs, and domain name servers that are coupled with data registrars, web hosting servers, and ISP protocols.
4. DDoS PROTECTION AND MITIGATION
DDoS protection and mitigation processes, ways and techniques that are used to combat the problem of distributed denial-of-service (DDoS) that are initiated by external intruders such as hackers and malicious host processes that affect the internet and hosting servers. Thus in order to improve the efficiency and effectiveness of web hosting, certain protection techniques are applied and installed that protect the servers and mitigate the attacks on networks attached to the Internet.
5. LOAD BALANCING
Load balancing is the way of separating the internet traffic that is coming from multiple servers being used by end-users. This helps in distributing the demand of workload by several processes that are undertaken by servers. This results in even distribution of workload and not any single server carries too much load.
By distributing the work on a similar basis, the load balancing technique improves the application efficiently and effectively. This will help in generating web applications and blogs for end users. Nowadays, technological advancements have led to such extensive applications that these apps cannot run without load balancers.
Over the past decade load balancers have added advanced utility features such as online app tracking and security updates.
[su_box title="You May Also Like:" style="soft" box_color="#3a5a66″]
[su_posts posts_per_page="3″ tax_term="12,2,5″ order="asc"]
[/su_box]
6. DATABASE ADMINISTRATION
Database administration stands for the complete package of processes that are executed by a database administrator to make sure that a database is up and running for data queries at any required time. Moreover, other programs and activities include but are not confined to security, database update, and database monitoring that requires troubleshooting, enhanced data transfer activities, and budgeting for higher rates of efficiency in the future.
7. SECURITY AUDITS
The server providers for dedicated hosting take into account the most reliable and extremely secured measures so that the safety of the data that is stored on their network and servers is assured to their customers and end-users.
A number of software programs including antiviruses and firewalls are installed to secure the servers from outsider malicious attackers such as spams, hackings, and other crashers like Trojan horses.
Linux system is generally considered to be more secure than windows, hence different degrees of security checks and security audits must be performed depending upon the system you are using.
8. SNMP HARDWARE MONITORING
SNMP is a check protocol or hardware flag that can extensively measure the internet transfer speeds and IT structures like routers, changers, and switches, and can also be used to track and check network servers' efficiency and effectiveness by running specific monitoring applications and online programs.
Logs related to server hardware and software along with its physical location, IP address, and location are available in disk space monitoring and server uptime and runtime can be visualized through SNMP.
CONCLUSION:
Dedicated servers (Web Hosting Dedicated Servers) are the best choices for medium to large organizations since these are more flexible and offer more security features such as database monitoring and enhanced security options than shared hosting servers. Every company or business establishment will have entire control over the server.