No matter what people say, deep inside, everyone knows that black is the greatest of all colors. The clothing collection isn't complete if women don't have a black dress, jeans, clothes, and shoes in their wardrobe.

What Shoes to Wear with Black Dress:
If you are planning a night with your friends or getting together, a black dress is the best choice. But now the question is, what shoes will go perfectly with the black dress?
How to Choose The Right Shoes For a Black Dress?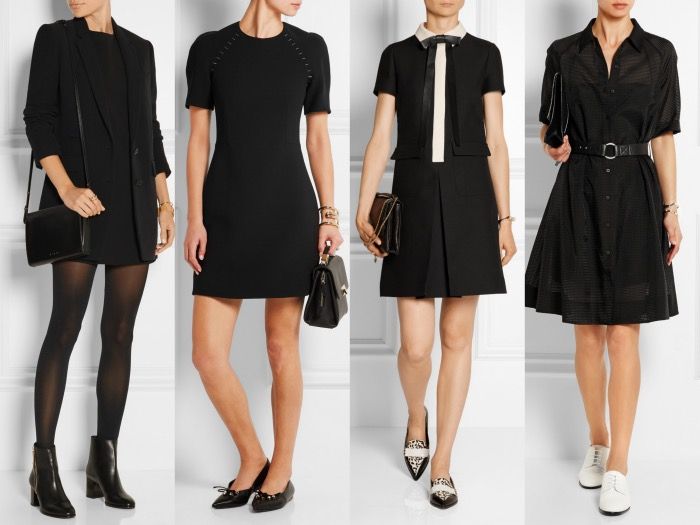 The right shoes can make or break an outfit, especially when it comes to a black dress. Here is my few personnel favourite self adopted tips on how to share you with on choose the right shoes for a black dress:
1. Consider the occasion
What are you wearing the black dress for? If it's a formal event, you'll want to choose dressier shoes, such as heels or pumps. For a more casual event, you can get away with flats or sandals.
2. Think about your personal style
What kind of shoes do you feel most comfortable and confident in? If you're not sure, start with a classic pair of black pumps or sandals. You can always add more personality with your accessories.
3. Pay attention to the hemline of the dress
If the dress is long, you'll want to choose shoes that will elongate your legs. A pair of heels or pointed-toe flats would be a good choice. If the dress is short, you can get away with flats or sandals.
4. Don't be afraid to mix and match
There are no hard and fast rules when it comes to shoes and black dresses. You can experiment with different styles and colors to find what works best for you.
You May Also Like - Air Conditioning Shoes
What Shoes to Wear with Black Dress?
So, here are a few footwear options you can try with the black dress-
1. Pointed Heels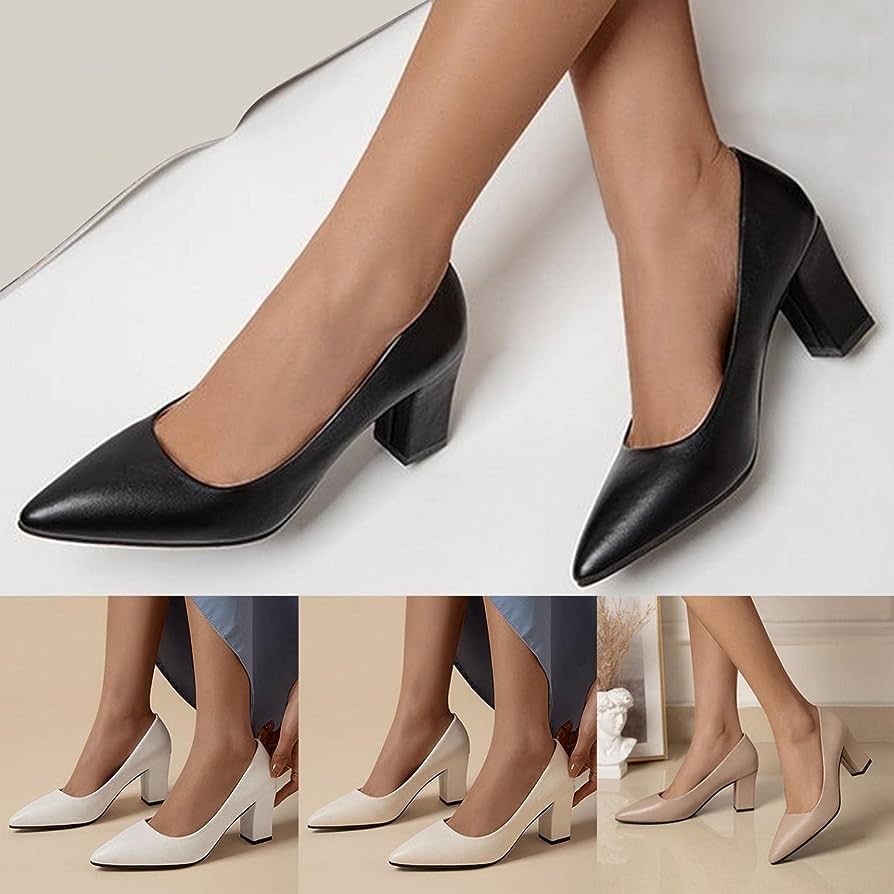 These types of heels are the classiest ones. For any high-end location, pointed hills are another one that goes perfectly with the Black dress.
So, if your black dress is a bit plain in material, then you should go with nude, pink, or black in these colors. But, if you choose a satin, velvet, or glittery black dress, you should go with metallic gold or silver, and for a bold look, you can wear a red heel.
Here are some examples:
Manolo Blahnik Hangisi pumps: 
These iconic pumps are made from black patent leather and have a pointed toe and stiletto heel. They are a bit of an investment, but they are sure to last for years to come.
Christian Louboutin Pigalle Follies pumps: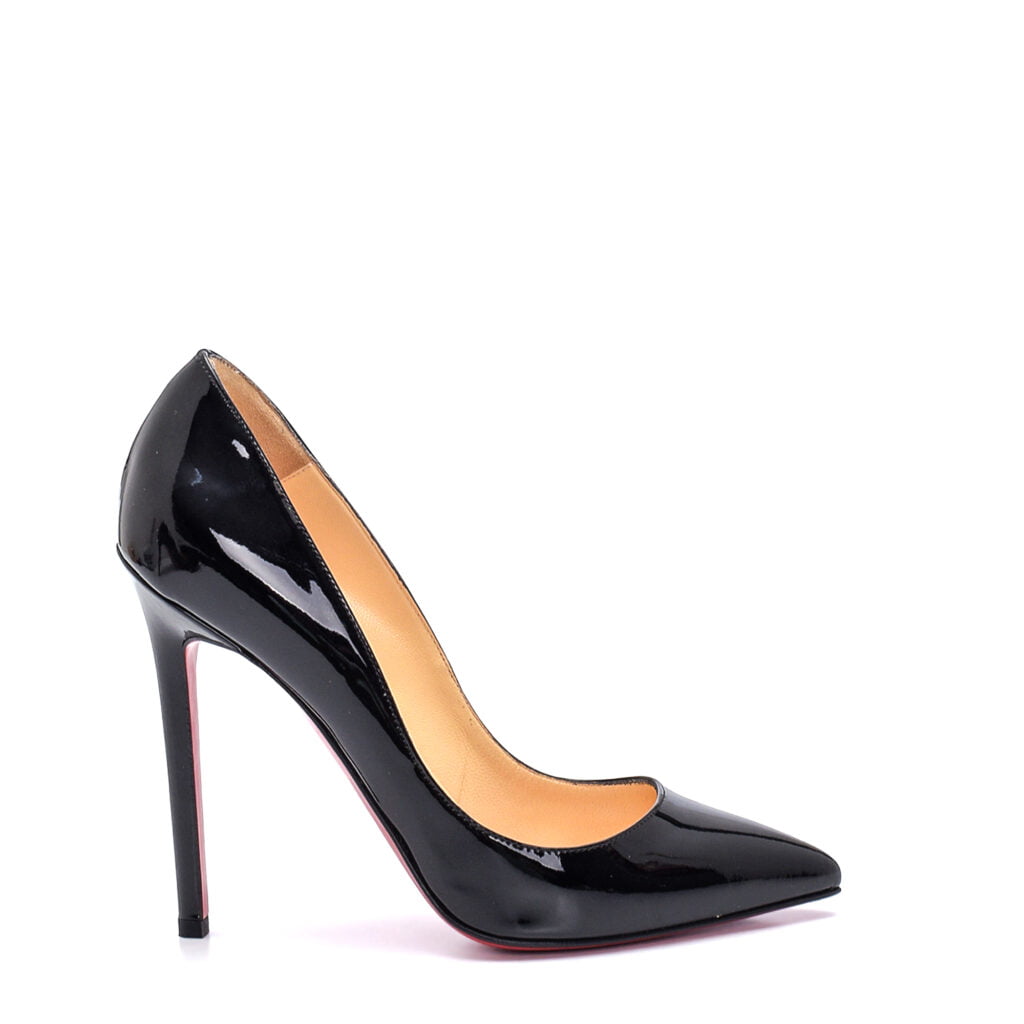 These pumps have a pointed toe, stiletto heel, and red sole. They are a bit more daring than the Hangisi pumps, but they are sure to turn heads.
Jimmy Choo Romy pumps: 
These pumps are made from black suede and have a pointed toe and kitten heel. They are more comfortable than stilettos, but they still look stylish.
2. Block Heels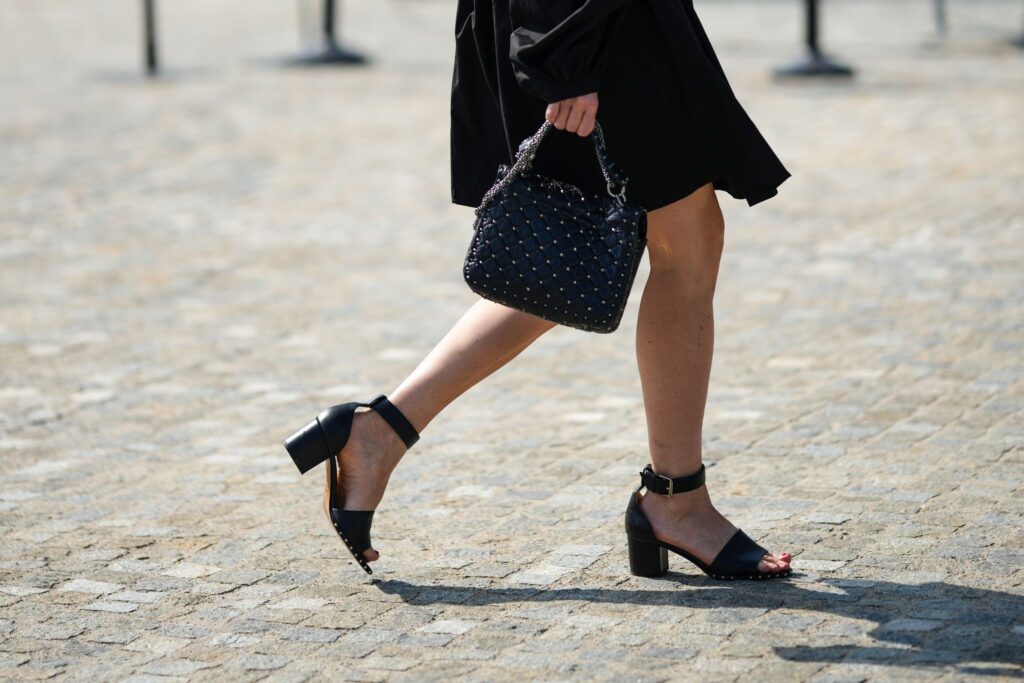 If you think you can't handle pointed Heels or you feel comfortable wearing those, then block Heels are for you. By wearing block Heels, walking, dancing, and waiting for your friends to come, it is easier. So, for block Heels, you can also be nude, black, and brown.
Also, if you want, you can try animal-printed block heels. Wearing nude or white animal print Block Heels will look fabulous at parties.
Suede block heels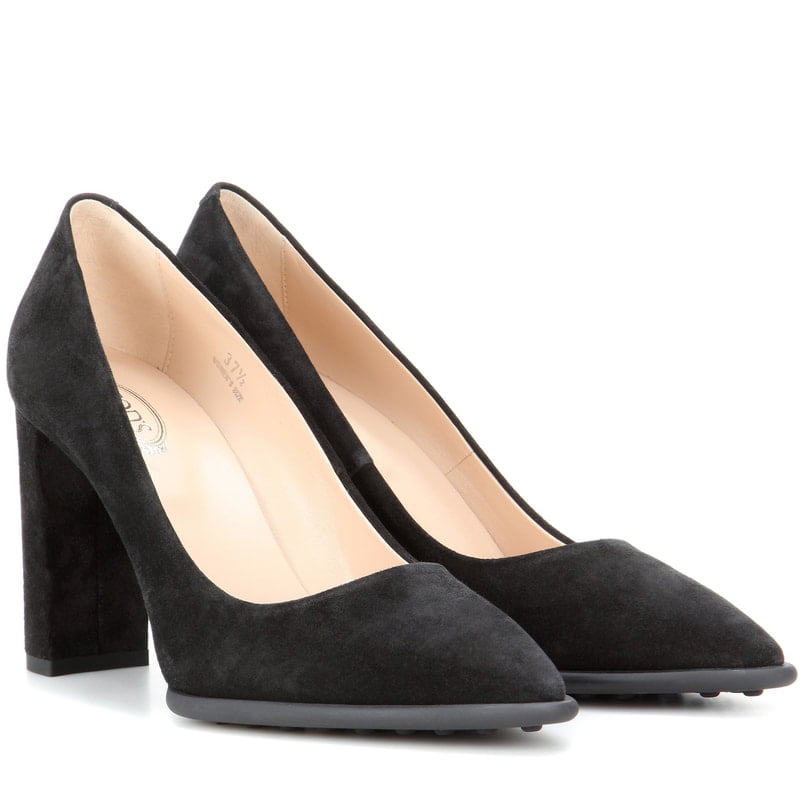 uede is a classic and versatile material that can be dressed up or down. These heels would look great with a midi or maxi dress.
Leather block heels
Leather is another great option for block heels. These heels are more durable than suede and can handle a bit more wear and tear.
When choosing block heels for a black dress, it is important to consider the occasion and your personal style. If you are looking for a comfortable and versatile pair of heels, the suede block heels are a good option.
If you are looking for a more formal pair of heels, the leather block heels are a good choice. And if you are looking for a pair of heels that will add some glamour to your outfit, the rhinestone block heels are a great option.
Read More - How To Pick The Right Pair Of Tennis Shoes
3. Knee-high boots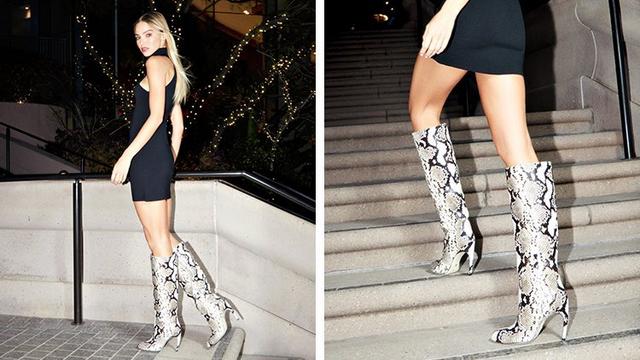 Black dress with black knee-high boots, this look is made in heaven. If you are wearing a short dress, then give it a try with Knee-high boots; it can gives you the best classy look.
Black leather knee high boots:
The Doun high boot is a classic made in the finest italian leathers. Without any closure, it is a slip on boot with a rather large upper. It is perfect with dresses or to be worn with the pants inside for a more casual look.
And if it's an office get-together or something that requires you to carry a professional look, then carry a black blazer with the black dress and knee-high boots. You can try brown knee-high boots as well.
4. Pointed Toe Pumps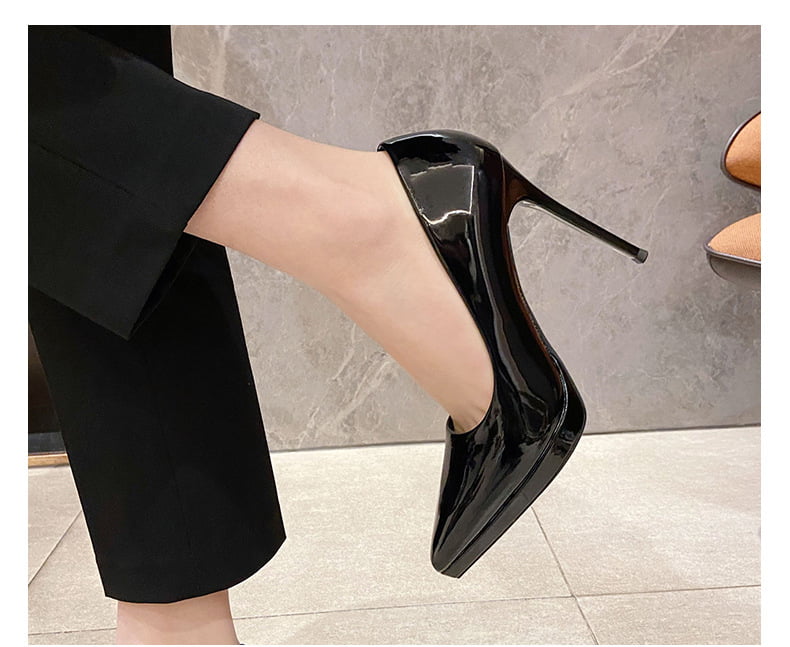 If you watch movies, you will notice that most women with black dresses wear pointed-toe pumps. Even though it mostly looks professional, if you carry your accessories appropriately, the Pointed Toe Pumps will go beautifully with the black dress.
So, to have an appropriate look, you can wear a Pointed Toe Pump shoe whose heel size is 3 inches or higher. You can wear it in black, red, white or turquoise. You should try animal-printed Pointed Toe Pumps as well; those are astonishing.
5. Sneakers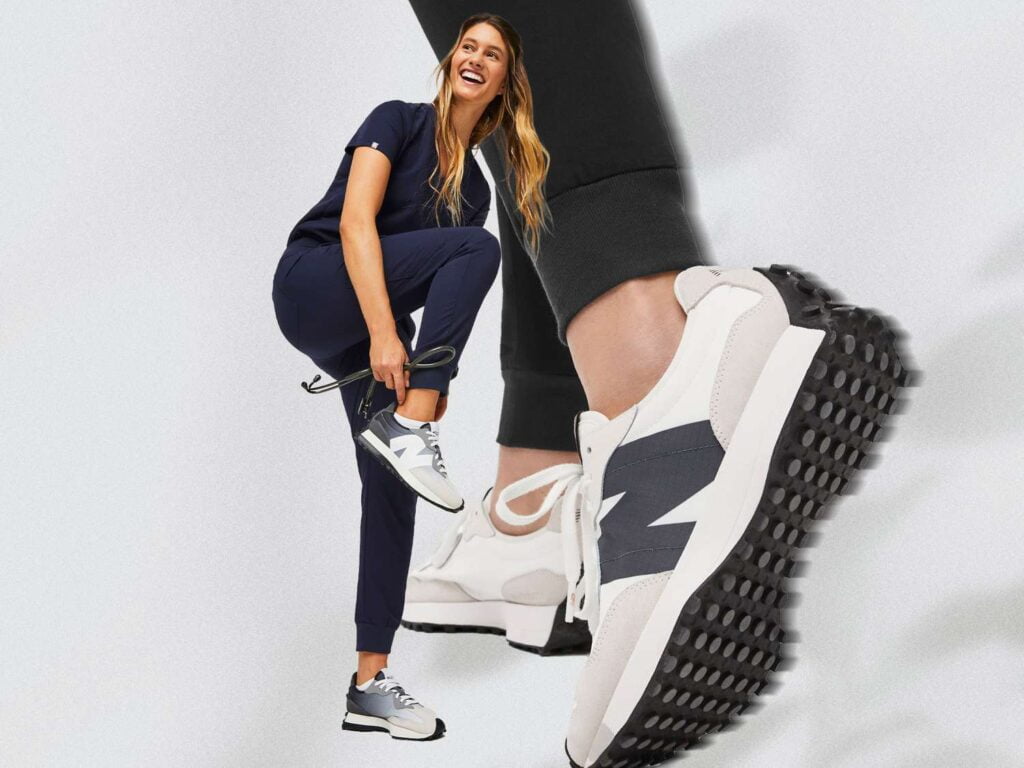 Heels are nice, but wearing something comfortable is heavenly. So it's a daytime plan, and too much walking is included, then just close your eyes and go for white sneakers.
With a beautiful black dress to move freely, wearing white, black, or a combination of sneakers with white color will look awesome on you.
6. Loafers
Recently, loafers have become quite trendy. With the black dress, loafers are a great option if you are looking for a vintage look and feel comfortable at the same time. Also, if you make an effort, you will find loafers with a bit of heel; this generation calls it chunky loafers.
Black loafers with a slight heel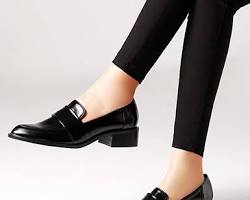 If you are looking for a more dressy pair of loafers, the black tassel loafers are a good choice. And if you are looking for a pair of loafers that will add some personality to your outfit, the black suede loafers or black leather loafers with a slight heel are great options.
Loafers are something that you can wear at the time as well as for parties. But you have to choose the color wisely. So, the Black color is the best color option for loafers. But you can also try nude, brown, navy, or maroon color.
7. Sandals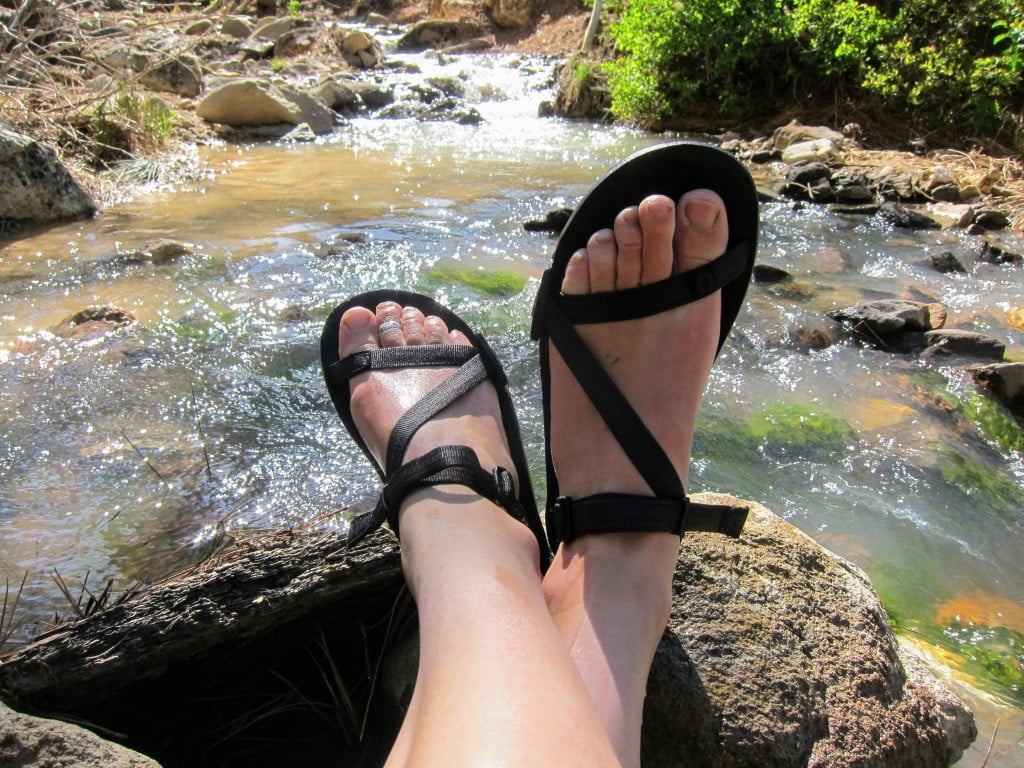 Even sandals go perfectly with a Black dress. It's not a great choice for the party, but if you are trying to create a simple look, Sandals are perfect for you, as they are pretty and comfortable.
You can try almost every color for sandals, but if you are going for flat sandals, it will be better if you try darker shades of warm colors, such as dark brown, maroon, olive, teal, mustard, etc. And for slightly heeled sandals, you can get creative about it.
Conclusion:
You can see that a black dress can handle almost all the shoe types. But based on the time, location, and activities, you must decide which shoe option is best for you. So, if you want to avoid heels, you always have other shoe types to try.