What to Wear For Disney: When planning a visit to Walt Disney World, whether you're going with or without children, there are several important factors to consider. These include selecting your travel dates and accommodation and making reservations for dining and theme park attractions based on the location you plan to visit and any current rules and regulations in place.
However, one of the critical considerations is your choice of attire for your Walt Disney World adventure. This decision will set the tone for your entire packing process, ensuring you have the correct quantity and style of clothing for your trip. While Disney resorts provide laundry facilities in common areas, spending your precious vacation time doing laundry could be better.
what to wear for Disney:
Instead, ensuring you have a complete wardrobe tailored to the expected weather conditions during your stay is wise. Since you're likely to cover a lot of ground with plenty of walking, prioritizing comfortable shoes and appropriate clothing for each day is essential.
What to wear to Disney World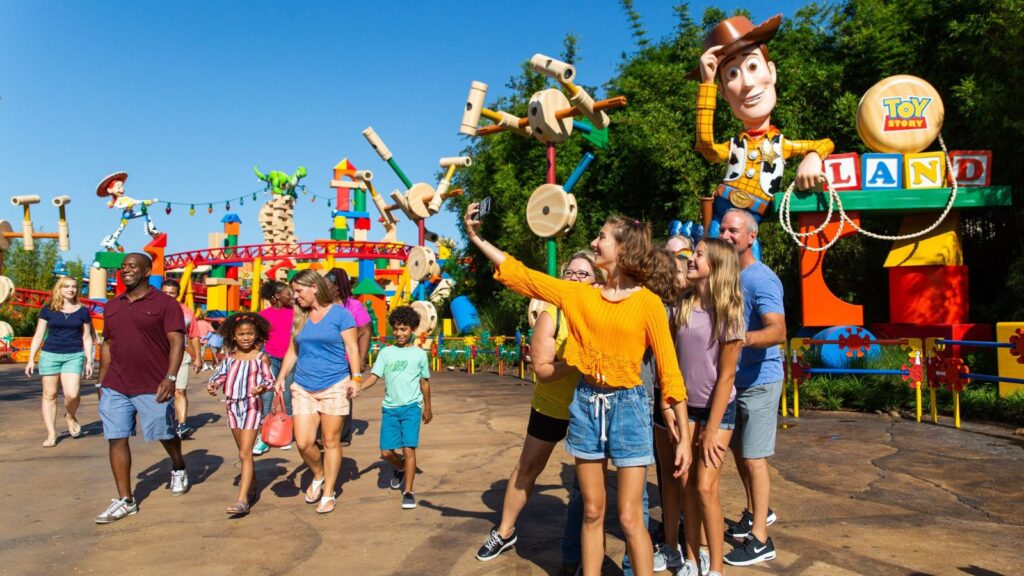 Deciding what to wear at Walt Disney World may appear straightforward. Still, it needs to be clarified among Disney first-timers. While you want to look fantastic for your vacation photos, you must dress practically for the lines, the rides, and the weather. So, how can you balance looking good and staying comfortable?
Here are some suggestions:
1. Consider the Weather
When planning your Disney World attire, remember the weather. Orlando experiences varying temperatures throughout the year, so your clothing choices for February should differ from those for July.
Orlando's summers are scorching and humid, so wear lightweight and breathable clothing to stay calm. With daytime temperatures often reaching a sweltering 92°F (33°C), choose natural fabrics like cotton or linen, or opt for sports apparel designed to wick away sweat and keep you dry. Since Orlando can be rainy during the summer, pack a light rain jacket or a small umbrella. You can purchase ponchos at the park, but they tend to be more expensive. Fortunately, these showers are usually brief and offer a refreshing break from the heat.
While Orlando enjoys year-round sunshine, the winter and spring bring cooler temperatures. During these times, comfortable, lightweight clothing is ideal, and consider getting a light jacket or sweater for cooler evenings.
2. Choose Comfortable Shoes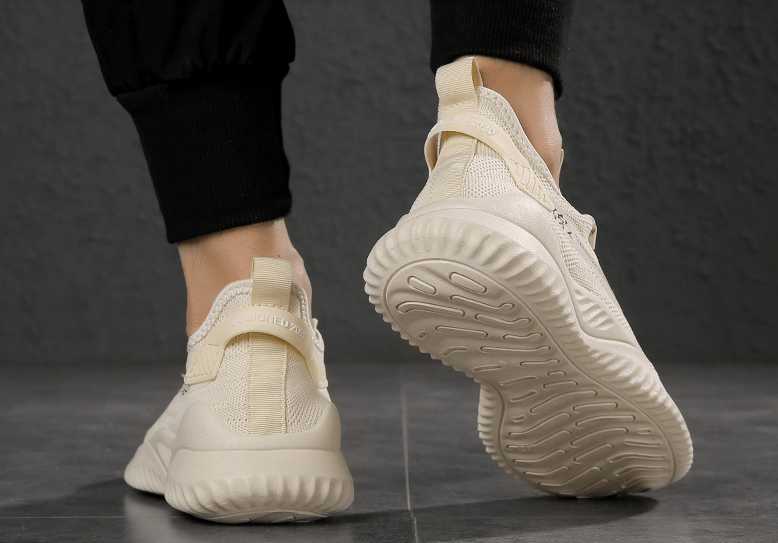 Comfortable footwear is essential at Disney World. With four expansive theme parks to explore and potentially long wait times for rides, you'll be doing a lot of walking and standing. The best shoes for Disney World are lightweight walking shoes such as sandals, sneakers, or comfortable pumps that provide good support.
Avoid heels, hard wedges, and heavy platforms, as they can lead to discomfort. Also, steer clear of brand-new shoes that have yet to be broken in, as they might cause blisters. Instead, opt for well-worn and comfortable footwear. Flip-flops are not suitable for Disney World, as they may slip off during rides. In rainy months, choose waterproof shoes to avoid dampening your day with soggy socks.
3. Add Some Color
Bright and light colors are perfect for Disney World. They fit the vibrant theme parks and help keep you cool. Darker colors absorb more sunlight, making you feel warmer on sunny days. Bright colors are also helpful for families with young children, making it easier to spot little ones who might wander off.
4. Select the Right Bag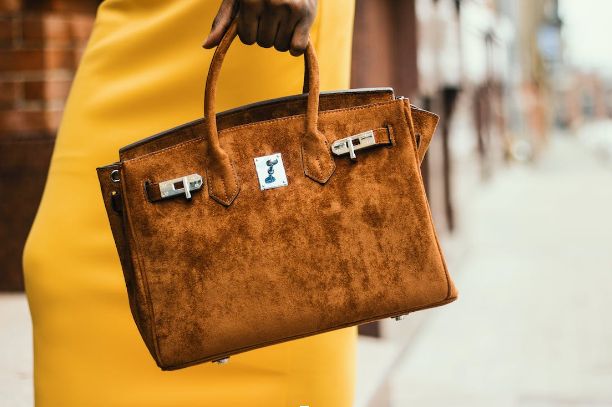 While you may want to look stylish, heavy handbags are impractical at a theme park. Opt for a small crossbody bag, a lightweight tote, or a backpack with a secure zipper to prevent items from falling out during rides.
Read More - 7 Tips When Choosing The Perfect Bag
5. Keep Jewelry Simple
Large or dangling jewelry pieces can get damaged on rides, watches may get splashed, and expensive items might get lost. If you wear jewelry, keep it minimal, and don't wear anything, you'd be too upset about losing.
6. Pack Sun Protection
Being in the Sunshine State, it's essential to carry sunscreen, sunglasses, and a cap or sun hat. Sunburn can quickly spoil your vacation and lead to long-term skin damage.
7. Don't Wear Anything You'll Worry About
While you'll want to look great for vacation photos, avoid wearing anything you'll fret over. Your favorite white jeans or expensive sneakers may look good initially, but they can get dirty after a day at a theme park. Expect to get dirty climbing on and off rides, and remember that there are water rides so you might get wet.
8. What Not to Wear at Disney World
Disney World has a casual, family-friendly atmosphere; guests are asked to use their discretion and common sense when choosing attire. Some items that are not appropriate for the parks include costumes and masks for guests aged 14 or older, clothing with offensive language or graphics, excessively torn clothing, and attire not suitable for a family environment.
Following these guidelines will help you have a more enjoyable and comfortable experience at Walt Disney World.
Conclusion:
When crafting a stylish outfit for your Disney World trip, stick to the foundation of essential clothing items and incorporate 1-2 Disney-themed pieces, and you'll undoubtedly look fabulous!
It's worth noting that while it's tempting to chase all the latest fashion trends, it's entirely possible to spend over $100 just on Disney World outfits. I'm here to emphasize that you can go a different route.
A Disney vacation can create beautiful memories, even when you wear the clothes you already own. However, suppose you want to add a touch of Disney magic to your attire. In that case, this guide will simplify planning some delightful Disney outfit ideas.