Private cloud storage is the most popular data storage method at present. It can automatically backup your data to the cloud server, which is safe and reliable. When you upload the file to the private cloud storage platform, others cannot access it.
Only the account where the user logs in to upload the file can access it. Of course, you can also authorize other users to access it. No matter where and when you are, as long as there is a network, you can access your data through any device.
So, what is the best private cloud storage service?
Next, we will share with you some private cloud storage providers and discuss their strengths and weaknesses. This is just for your reference, not for you to agree.
Several popular private cloud storage providers
1. TeraBox
Most people will choose to use terabox private cloud storage services to store their data, mainly because terabox can provide fast transmission of large file services, whether uploading or downloading, the speed can be effectively guaranteed. Through the test of time, terabox is the best choice for small and medium-sized enterprises and individuals to store and transmit data.
Pros
1TB of free cloud storage for all users
Offline file access
Built-in video player that can play videos at variable speeds
Its premium plan is extremely cheap
Cons
Doesn't have a standalone macOS app
No 2FA
---
2. Drive
IDrive is also used by many people in 2022, mainly for small business users. It has comprehensive functions. As a private cloud provider, it also provides online file transfer services and file backup. If you want to use it to upload and download large files, you have to use its paid version.
Pros
Multiple user support allows collaboration
Supports 2FA for extra security
Cons
10GB of free cloud storage is way too small for most users
Its premium plans are a little pricy
---
3. Tresorit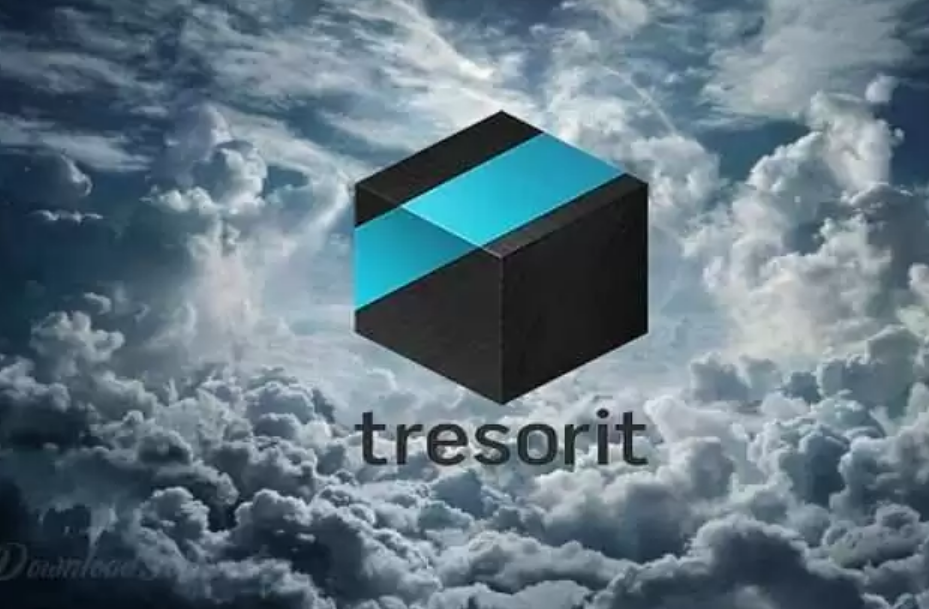 As a private cloud storage provider with a large number of users, tresorit's main advantage is data security. Its technical team has developed a set of very advanced encryption algorithms. All files use 256-bit secret keys to protect the security of files, which is why there are more users who choose to use tresorit.
Pros
Very secure
Multi-user support
Cons
Doesn't have a free storage plan
Its premium plans are relatively pricy.
---
TeraBox is one of the best private cloud solutions
From the above cloud storage analysis, terabox is obviously very attractive. When you check the app ratings on Apple's official app store and Google play store, you will find out why terabox is one of the top cloud storage platforms. An important reason why many users choose terabox is that it provides a huge 1TB of free cloud storage space for each user who chooses it.
How much storage space is 1TB?
You can store 400000 photos or 51200 1-minute videos. This extra storage space is much more than most people have on mobile phones and computers. With 1TB of cloud storage, people can back up all important files, freeing up more storage space for devices. 
Terabox has powerful functions, which can make you have a deep experience. Of course, it will also give you huge free storage space. Now, let's share these functions with you.
Locked Box: With this feature, you can password-lock a file or folder to add an extra layer of security to your most sensitive files
File preview: With this feature, you will be able to view all your files right from the cloud without having to download them on your device.
Robust Video player: TeraBox has a built-in video player that you can use to play all your video files online. This player also has the option to vary the playing speed and the video resolution if you want to.
High-speed download/upload: TeraBox supports upload speeds of up to 4.7MB/s, higher than what most providers offer.
Photo Management: With this feature, you can easily flip, save, delete, share and manage your photos.
TeraBox – The most perfect lifelong cloud storage
Terabox permanently provides users with 1TB free cloud storage. It is not a limited promotion, but a solution that all users can use for life. If you are looking for a lifelong cloud storage service and don't want to spend a penny, terabox is a good choice.
Of course, in addition to being free, terabox is also a reliable and secure private cloud storage solution that you can rely on to save or transmit the most sensitive documents. What's more exciting is that terabox is the winner of the best new mobile application award in May 2022.
TeraBox – Fast and secure private cloud storage
The file transfer speed of up to 4.7mbs is a core advantage of terabox, which is one of the reasons why many users like it. Terabox has an amazing speed in transferring large files. Compared with the transmission speed provided by other providers, you will become a loyal user of terabox. Whether you transfer data to the terabox server or download data, you can complete it in a few minutes. We have done experiments. 1 GB files were uploaded to terabox ECS in less than 4 minutes.
Final Thoughts
For small businesses and individuals, it is fortunate to be able to choose the right private cloud storage platform. We can clearly see that terabox is more suitable for us through several private cloud storage platforms shared above. Terabox is second to none in terms of transmission speed and security. Now you can get 1TB of cloud storage space for free by opening the TeraBox login page.