An inventory management app will help you to manage the inventory of your online store in the best possible way. Managing inventory is cumbersome, and is without a doubt the most difficult aspect of an eCommerce business.
Managing your inventory becomes easy when you use an inventory management app. A question that you would want to ask is how to decide on the app to use. To help you get the answer to this question, we have compiled some features that you must look for when you get an inventory management app.
[su_note note_color="#567288″ text_color="#f7f6f5″]Essential Features Of A Good Inventory Management App[/su_note]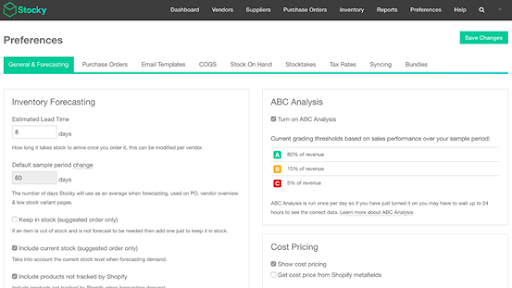 A good inventory management app will offer multiple benefits to the e-commerce store that implements it. If you are looking for the best app to manage your inventory, check out the features listed below and find an app that provides all or most of them.
1. Effective Inventory Control
An app for managing your inventory should give you complete control over your inventory and stock. It should be able to track products from the time they come in until they are dispatched to the customer. You must be able to track products across warehouses and channels.
2. Organize The Inventory
The app will allow you to organize your inventory in an effective way, placing products into different categories and batches. You can mention the attributes of each product like price, year of manufacture, brand, types, etc. so that customers can easily search for the product of their choice. Also, you need to be able to track the expiry date of the products, so those that are old are cleared from your inventory to prevent losses.
3. Barcode Support
Barcodes are codes that can be used on products to uniquely identify them. It helps you to enter product details without having to do data entry. All you need is a bar code scanner. Look for an app that supports barcode usage. It is one of the best ways to automate your inventory completely and be able to track your product at any time.
4. Inventory Analysis
A good system needs to provide you analysis of the inventory in your warehouses. Whether you follow ABC analysis or any other system, the app must support inventory analysis. You must be able to get a comprehensive analysis of products, with info on aging products, products in high demand, products nearing reorder level, products not moving, etc.
5. Order Management
A good app will allow client orders to be processed through it. It should be possible to receive orders, fulfill them, create invoices, and even link to third-party tools like accounting software and payment gateways. The automation ensures that there is minimum work done by people, reducing the chances of errors.
6. Integration
A good inventory management system should be integrated with other systems like ERP software, accounting software, or a warehouse management system that you use.
Stocky is an app available on the Shopify app store that takes care of inventory management. Of the various apps available, it is one of the most popular and highly-rated. It has a user rating of 4.9/5 from 128 reviews.
Stocky takes care of all your inventory management needs. Its features make it the app that you need. These are:
You can have complete control over your inventory, tracking products all times.
You can get a complete picture of your inventory through the dashboard, where you can see best-selling products, products whose stock levels are low, lost revenue, and different types of analysis.
Make forecasts easily without having to use messy spreadsheets and do complex calculations. The system generates forecasts based on seasonal trends and recent performance.
Stock syncs with your Shopify store so your data is updated instantaneously, and you know the latest stock position at any time.
It offers many types of analysis reports that can help you make decisions to improve the profitability of your store.
Stocky supports multiple warehouses and locations, allowing you to move and track stock easily.
You can create purchase orders through this system and download them in pdf or CSV format.
Stocky supports barcode scanning, making your inventory management automated.
Stocky offers a 30-day free trial that allows you to try the software before you decide if you want to subscribe to any of its four plans that start from $29 a month.